Image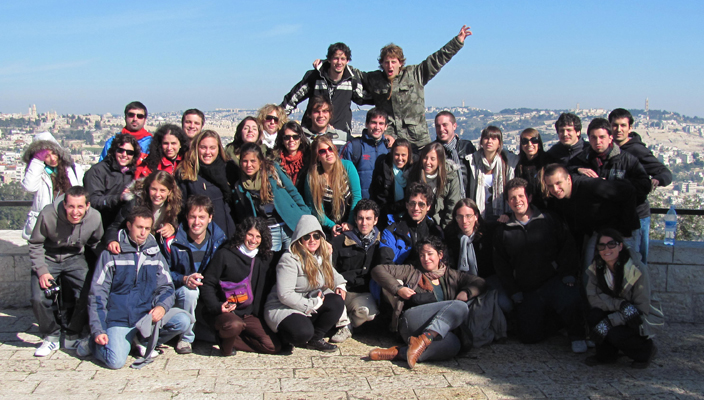 The High Holidays are a busy time for everyone in Israel, but the excitement is especially palpable for kids and teens. It's not just the anticipation of the new year of Rosh HaShanah, the deep spirituality of Yom Kippur, or even the weeklong vacation for Sukkot. No, it's exciting because this is also the time when all of Israel's youth movement counselors visit schools in order to recruit the younger generations to become campers.
These counselors, who are teenagers themselves, spend only about 10 minutes on their presentations. Standing at the head of the classroom, they wear camp uniforms, run activities, lead chants, and host giveaways – all to make the idea of camp as attractive as possible to their young audiences.
Israelis can choose from a variety of youth movements: left- and right-wing ideological movements, nature-oriented organizations, observant and secular options, nonpolitical movements, and even a youth movement for children and teens with disabilities.
But let's be honest: Fourth- and fifth-grade kids aren't interested in Ze'ev Jabotinsky's Revisionist Zionist ideology or the nuanced views of the varying Israeli political parties. They want to be a part of the same organization as their friends… which is probably the one that showed off with the coolest gimmick during recruitment season.
When Israeli children reach the fourth or fifth grade, they are considered old enough for a number of "grown-up" activities: walking to a friend's house independently, riding a bicycle around the neighborhood alone, babysitting for younger siblings. Of course, 10-year-olds are also too young for plenty of other activities – but participating in a youth movement provides these children a safe space to experiment, make mistakes, explore boundaries, and follow their passions.
One of the most popular youth movements in Israel is the Tzofim, scouts. Founded in 1919, the Tzofim was the first Zionist youth movement in Israel and the first egalitarian scouting movement in the world. The Tzofim is unusual in that it includes both observant and secular participants and holds activities to help bridge the divide that exists between them.
Once they join a youth movement, students will begin to attend semiweekly activities, occasional field trips, educational seminars, training courses, holiday parties, and national ceremonies. Worked into all of these activities are hints of the movements' individual ideologies and efforts to empower youth to take responsibility for their actions, decisions, and personal development.
Through interactive methods, including games and songs, kids learn priceless lessons they'll carry with them throughout life: teamwork, social responsibility, human dignity, independence, creative innovation, the importance of inclusiveness, Israeli history, and more.
But the best part, hands down, is summer camp! Kids gather from across the country to participate in a for a week-long camping adventure at a site out in the woods – no cabins, no tents, very few adults, and thousands of kids and teens who create their own little world in the wilderness. The week's agenda includes learning survival skills, scouting, playing sports, and even taking outdoor cooking classes. Field trips, creative art sessions, and team-building workshops are other crucial elements of every successful summer camp in Israel.
It's no wonder, then, that in a time of flat-screen TVs, smartphones, and apps, Israel's youth movements – including the Tzofim – are growing dramatically every year. They offer their young participants relevant content they cannot find anywhere else, and in doing so, these young participants form strong relationships with one another and with their country – supported and encouraged by parents, teachers, and principals, youth professionals, and, indeed, the State of Israel itself.
Nadav Savaia is the Union for Reform Judaism's senior shaliach in North America.