Image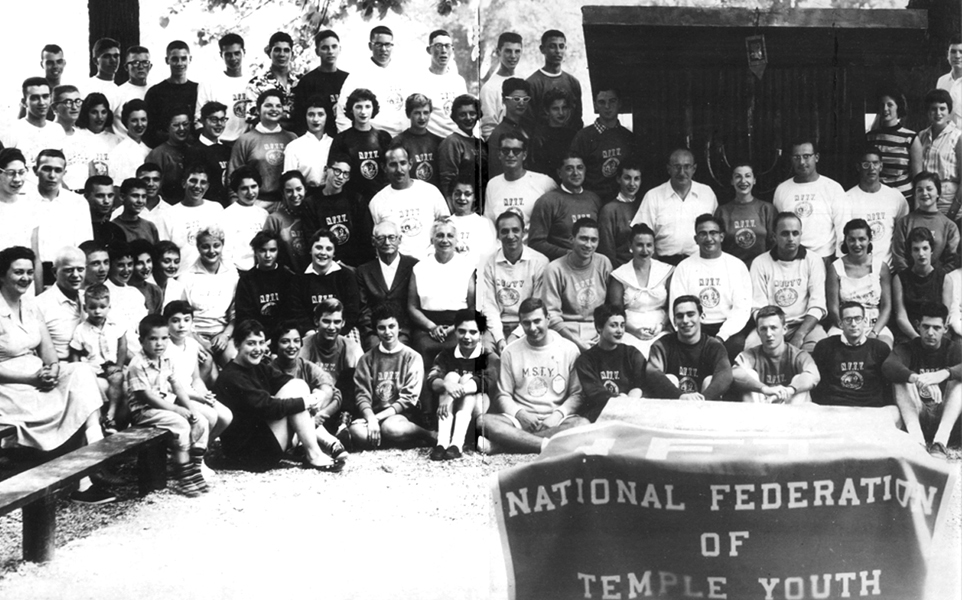 Since its founding in 19th-century Germany, the Reform Movement has embraced modernity, incorporating innovation into all facets of Jewish tradition, education, and life. Reform Judaism's commitment to social justice for all – women, people with disabilities, the LGBTQ+ community, immigrants, people of Color, and, indeed, people from all faiths and backgrounds – is a key pillar of the Reform Movement, contributing to its popularity among North America's Jews.
The URJ has grown into the largest and most powerful force in North American Jewish life, with nearly 850 congregations in the U.S. and Canada, more than 1,200 congregations worldwide, and the organizations and institutions that support the lay leaders, clergy, and Jewish professionals among its ranks.
Hebrew Union College-Jewish Institute of Religion, the Reform Movement's North American seminary, is the first and largest Jewish seminary on the continent, with four campuses in the United States and Israel. In addition to ordaining rabbis and cantors, HUC-JIR and its Reform counterparts in Germany and the U.K. also train Jewish educators, nonprofit professionals, and pastoral counselors.
Congregational membership in the Union for Reform Judaism (URJ)  provides access to these and other offerings available from the larger, global Reform Movement:
Membership in professional associations and employee pension programs for its clergy, educators, and other professionals;
The Religious Action Center of Reform Judaism ("the RAC"), a 501(c)3 non-profit advocacy center in Washington, D.C., that educates and mobilizes American Jewry on legislative and social concerns;
Fifteen summer camps, including regional overnight camps, two science/technology specialty camps, two sports camps, and a creative arts camp;
NFTY- The Reform Jewish Youth Movement, a vibrant network of temple youth groups for Jewish teenagers in grades six through 12;
Travel, study, and work programs in Israel for Jewish teenagers and young adults; and
National, regional, and local leadership development conferences and events for teens and adults;
Centralized fundraising for specialized Israel initiatives and worldwide disaster relief efforts,
Learn about the diverse organizations that comprise the Reform Movement, encompassing every age and interest group.
Advancing Temple Institutional Development (ATID)
Fostering professional connections and sharing resources to strengthen financial resource development in congregations across North America.
American Conference of Cantors (ACC)
The ACC is the professional organization of over 450 ordained, invested and certified cantors. The ACC offers continuing education programs in conjunction with HUC-JIR School of Sacred Music, as well as professional development opportunities for its members. Members of the ACC have special expertise in the music of the Jewish people and serve synagogues and communities in pastoral, worship, programming, and educational roles.
Association of Reform Zionist of America (ARZA)
ARZA strengthens and enriches the Jewish identity of Reform Jews in the United States by ensuring that a connection with Eretz Yisrael is a fundamental part of that identity.
ARZENU, International Federation of Reform and Progressive Religious Zionists
ARZENU is the umbrella organization of Reform and Progressive Religious Zionists, founded in 1980 as an ideological grouping in the World Zionist Organization. ARZENUA uses its political strength in the National Institutions of Israel to advocate for Reform Jewish values with the Government of Israel.
Association of Reform Jewish Educators (ARJE)
As the professional organization of Jewish educators of the Reform Movement, ARJE serves a wide variety of Jewish organizations by working to strengthen Reform Jewish religious education.
Brit Milah Program of Reform Judaism
The Brit Milah Program of Reform Judaism seeks to make the age-old practice of brit milah, available to Jewish families as a meaningful and relevant Jewish lifecycle ritual.
Canadian Association of Reform Zionists (ARZA Canada)
Comprising more than 6,000 members, ARZA Canada strives to connect with Reform communities throughout Canada, foster connections with and strengthen ties to the Reform Movement in Israel, and work to realize the vision of Reform Zionism.
Central Conference of American Rabbis (CCAR)
The oldest and largest rabbinic organization in North America, the CCAR strengthens the Jewish community by providing religious, spiritual, ethical, and intellectual leadership and wisdom for the 2,200 rabbis who serve more than 2 million Reform Jews throughout North America, Israel, and the world.
Early Childhood Educators of Reform Judaism (ECE-RJ)
The ECE-RJ provides valuable resources to directors, teachers, and stakeholders of early education programs with a connection to a Jewish organization.
Hebrew Union College-Jewish Institute of Religion (HUC-JIR)
Founded in 1875, HUC-JIR is the largest Jewish seminary in North America for Jewish studies, preparing rabbis, cantors, leaders in Jewish education, Jewish nonprofit professionals, pastoral counselors, and scholars to apply their knowledge, commitment, vision, and expertise to strengthen and transform the Jewish community and larger world.
Israel Religious Action Center (IRAC)
The public and legal advocacy arm of the Reform Movement in Israel, IRAC was founded in 1987 with the goals of advancing pluralism in Israeli society and defending the freedoms of conscience, faith, and religion.
Israel Movement for Reform and Progressive Judaism (IMPJ)
IMPJ is the umbrella organization of all the Reform communities and institutions in Israel.
MRJ promotes the establishment of affiliated brotherhoods and other local organized men's groups in Reform congregations.
National Association for Temple Administration (NATA)
Founded in 1941, NATA is the professional organization for more than 400 members from North America and Australia who serve synagogues as executives, administrators, or managers.
NFTY – The Reform Jewish Youth Movement
NFTY is the Reform Jewish religious youth movement, fostering leadership at the national, regional, and congregational level. For more than 75 years, NFTY has offered thousands of young people the opportunity to explore and live Reform Judaism through teen-powered weekends and engaging social justice ventures.
Program and Engagement Professionals of Reform Judaism (PEP-RJ)
Founded in 2001, PEP-RJ supports the professional development of full- and part-time program directors and congregational staff members whose main responsibilities center on program coordination, membership, adult education, etc.
The Reform Jewish Community of Canada (RJCC)
The Reform Jewish Community of Canada (RJCC) is the umbrella organization for the Reform Movement in Canada. More than 30,000 Canadians are affiliated 25 Reform congregations across Canada who are also members of the North American Reform Movement which has at its core the 850-congregation strong Union of Reform Judaism, or URJ. The Reform Movement of Canada also includes affiliate organizations, Camp George, the URJ and the only Reform Jewish camp in Canada and Leo Baeck, our Reform Jewish day school. 
The RPB has been serving the congregations, institutions and professionals of the Reform Movement since 1944, responding to the needs and concerns of participating organizations and their professionals.
Religious Action Center of Reform Judaism (RAC)
For more than 50 years, the RAC has been the hub of Jewish social justice and legislative activity, serving as the Reform Movement's voice in Washington, D.C.
Union for Reform Judaism (URJ)
Founded by Rabbi Isaac Mayer Wise as the Union for American Hebrew Congregations in 1873, the URJ is a dynamic network of congregations, lay leaders, clergy and professionals across North America.
Established in 1913, WRJ strengthens the voice of women worldwide and empowers them to create caring communities, nurture congregations, cultivate personal and spiritual growth, and advocate for and promote progressive Jewish values.
World Union for Progressive Judaism (WUPJ)
WUPJ is the international umbrella organization of the Reform, Liberal, Progressive and Reconstructionist movements, serving 1,200 congregations with 1.8 million members in more than 45 countries.