Image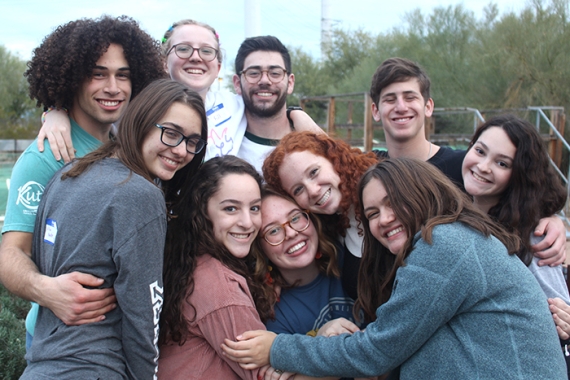 For 75 years, NFTY has offered thousands of young people the opportunity to explore and live Reform Judaism. Through programs that are offered by nearly 500 Reform congregations and on a regional and North American level, teens are encouraged to forge Jewish identities in consonance with the values of Reform Judaism.
Participation in NFTY helps teens build confidence, friendships and leadership skills through experiential youth-led educational programming including social justice projects, worship, and community-building initiatives. NFTY is open to teens in grades 6 to 12.
See the URJ's commitment to health and safety – URJ Youth Policies and Procedures.