RJ Feature - Youth Program - SciTech East
Image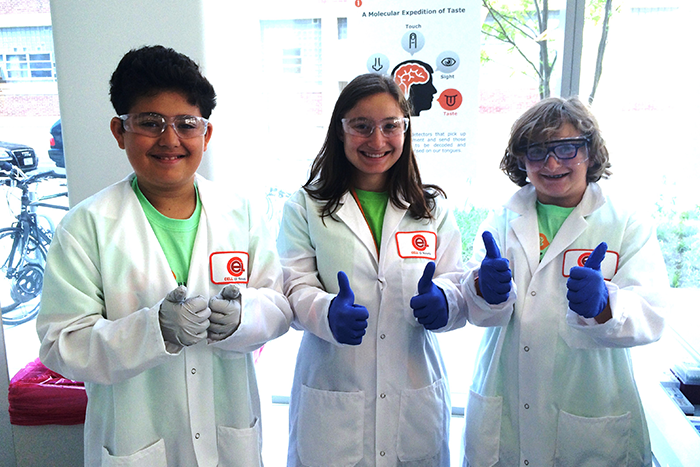 At 6 Points Sci-Tech Academy, scientific inquiry meets fun! Campers entering grades 5-10 spend two weeks exploring robotics, video game design, environmental science, digital media, and a host of other fun activities in a friendly setting with campers who share similar interests.
Throughout their experience, campers explore what Judaism means to them—and how this complements their interests in science and technology. Our five core values shape our community: kavod (respect), kesher (connection), sakranut (curiosity), taglit (discovery), and savlanut (patience). Campers gain an understanding of their place in the long history of the Jewish people's contributions to science and technology, and build a strong connection to Israel as an incubator of innovation. 6 Points Sci-Tech Academy is the Reform Jewish camp that curious minds have been waiting for.
Located just outside of Boston's science and technology corridor on the campus of the beautiful Governor's Academy boarding school, 6 Points Sci-Tech Academy offers all of the advantages of a top-quality educational facility along with access to the best and brightest minds in the Jewish science and technology community.