Image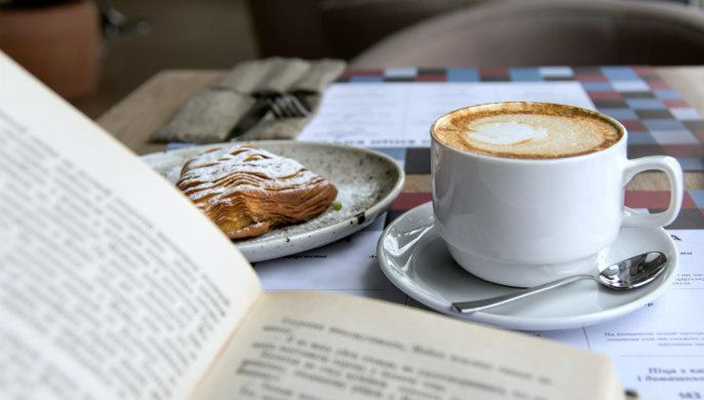 For Reform Jews, social justice is a core component of our faith and our partnership with God. During these difficult times in the United States, it's vital that we continue educating ourselves about the many injustices that continue to plague our society - so we've cultivated this list of books that have universal appeal and highlight issues that we all have a responsibility to tackle.
If you're looking for a place to start learning more about current social justice issues, these book recommendations are for you.
Congressman John Lewis, who has represented Georgia's 5th District since 1987, is arguably one of the most unsung heroes of the Civil Rights Movement. Among many other commitments, Congressman Lewis planned and participated in sit-ins across the South, was a Freedom Rider, chaired the Student Nonviolent Coordinating Committee (SNCC), walked with Dr. King across the Edmund Pettis Bridge in Selma, AL, and is a recipient of the Presidential Medal of Freedom. His autobiography is a compelling, vivid remembrance of the people who led the Civil Rights Movement and a tribute to the necessity of the work that remains to be done today.
Roxane Gay is a laugh-out-loud-on-the-subway kind of author, but she also tackles serious and pervasive societal issues from the perspective of individual storytelling. Her ode to Channing Tatum and Magic Mike will make you cry with laughter, but several other essays in this book will have you crying because you're so deeply saddened. Gay makes an ardent case for feminism of all stripes, and her writing especially underscores the necessity of an intersectional approach.
Wendy Pearlman is an associate professor of political science at Northwestern University (Go 'Cats!) with a focus on comparative politics and conflict studies in the Middle East. Her latest book begins with a compact but incredibly rich recent history of the social and political backdrop in Syria that led to the current conflict. The remainder of the book comprises translated first-person narratives, unaccompanied by commentary, that move the reader chronologically through the conflict. Heart-wrenching but hopeful, this is a great read for anyone looking to learn (and feel) alongside our Syrian brothers and sisters.
Lindy West, a well-known comedian and culture observer, is a contributing opinion writer for The New York Times, and her writing has appeared in dozens of other publications. She's also widely known for her online activism, including co-founding the Shout Your Abortion campaign. Shrill is an excellent companion piece to Bad Feminist, exploring themes of body positivity, online activism, and working with artists – all from the perspective of a gifted female comic and commentator.
Author Anita Diamant is known for her nonfiction lifecycle events books and has written several fiction titles with social justice themes; this bestselling novel is perhaps her best-known title. It can be difficult to make biblical events feel real and relevant, but The Red Tent absolutely delivers, telling the little-known story of Dinah, the daughter of Rachel and Jacob. This book draws in readers from the first page; the complex relationships between family members, promises made and promises broken, and the sacred bond between women are deeply explored. You'll feel like you're truly living within the story every time you open the book.
Michelle Alexander, considered one of most important modern voices on racial justice and criminal justice reform, is a civil rights advocate, writer, and visiting professor at Union Theological Seminary. In The New Jim Crow, Alexander powerfully explains how the United States has perpetuated systems of slavery and segregation through a new form: the mass incarceration of Black men. This strategy has led to the United States having the largest prison population in the world and has continued the oppression of people of color throughout the country. This book is necessary reading for anyone seeking strategies for reforming the criminal justice system and working toward racial justice.
Whereas The New Jim Crow focuses almost exclusively on policy analysis, Bryan Stevenson's Just Mercy is a powerful combination of policy and personal narrative about the tragic impact of the injustices in the criminal justice system. Reflecting upon his experiences as a civil rights lawyer, Stevenson shares the pain and suffering of innocent people in prison, men waiting on death row, and children sentenced to prison for the rest of their lives. While this book demonstrates Stevenson's incredible passion and success in fighting for justice, it also reveals there is much more work to do to end mass incarceration. Check out the "RAC Reads" guide for this book, particularly for those who want to use reading guides as part of a communal read.
Often credited as being this generation's James Baldwin, Ta-Nehisi Coates is a prolific writer whose honesty about being Black in the United States has opened countless eyes to the modern-day plagues of racism and oppression. Written as a long letter to his teenage son, Between the World and Me is an incredibly personal account of the many ways systemic and personal racism continue to prevent people of color from surviving and thriving in the United States. (Also worth a read: Coates's newly released book, We Were Eight Years in Power, compiles eight of his most significant works during the term of President Barack Obama.) Check out the "RAC Reads" guide for this book, particularly for those who want to use reading guides as part of a communal read.
It's never too early to introduce children to social justice concepts and this picture book about the Notorious RBG is a terrific place to start. Geared for 4- to 8-year-olds, the biography tells the story of Ginsburg's life, focusing specifically on protests, disagreements, and dissents from the time she was a young girl through to her work as a Supreme Court justice. Check out our review and discussion guide for reading this book with children. 
What's on your social justice reading list? Leave a comment below and let us know.