Image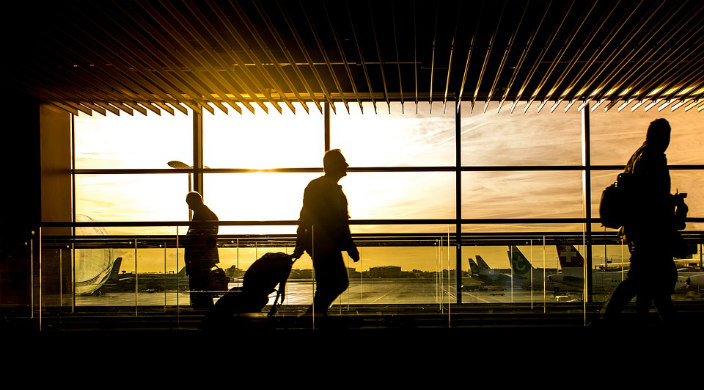 When you travel abroad, do you try to incorporate Judaism into your visits to other countries? Just as we can "do Jewish" while traveling domestically, so, too, are there myriad ways to experience Jewish life, culture, and, especially, history while traveling outside North America. 
From Shabbat on the go while road tripping across the United Kingdom or cycling in Amsterdam to checking out a new synagogue community while on an island vacation, we've rounded up a few of our favorite Jewish (and Jewish-ish) vacation spots and ideas from around the world, submitted by the staff of the Union for Reform Judaism.
1. Recalling Our Long-Lost History in Southern Spain
Last June, I spent 10 days in southern Spain, where I saw a number of beautiful, historical, jaw-dropping churches and cathedrals. Indeed, evidence of religious life is everywhere in Spain, but it's almost a reminder that vibrant Jewish life has been absent from Spain since the expulsion of Jews in 1492.
Everywhere I visited, I saw streets where Jews used to live, where the synagogue used to be, and where the market used to stand. Many cities take pains to note where Jewish life once was: In Toledo, residents have placed ceramic markers to denote the old Jewish quarter; a couple in Granada turned their home into a small museum of Jewish life. Cordoba has La Sinagoga, a tiled, one-room worship space engraved with words from the Psalms, and the city memorializes medieval philosopher Moses Maimonides with a statue. Still, it's clear that the banishment of Spain's Jews was a significant tear in the life of the community.
My vacation filled me with appreciation for Spain's beauty – but it also reminded me of the blessing of living in a country whose history and values are inextricably tied to religious freedom.
(Submitted by Barbara Weinstein, associate director, Religious Action Center)
2. Peeking into the Past in Greece
I recently returned from a trip to Greece, two sun-filled weeks of island-hopping, ancient history, beaches, incredible food, and warm hospitality – and everywhere we went, we found Jewish roots.
On the sacred island of Delos, the mythical birthplace of Apollo, there is an ancient synagogue among the ruins. When we checked into our first accommodations of the trip, the hosts greeted us with a familiar treat: apples dipped in honey so that we might begin our journey with sweetness. And in Athens, where history is quite literally around every corner, we saw carvings of menorahs that used to line the ancient agora (marketplace).  
On our last morning in Athens, we visited the Jewish Museum of Greece, a small but impactful museum tucked away on a side street just blocks from Parliament. Built around a central winding staircase, each floor explores a different aspect of the history of Greece's Jews – including everything from the clothing of Jews in the Ottoman Empire to artifacts from Greek civilians who hid Jews in their homes during the Nazi occupation.
Even halfway around the world, our Jewish connections, culture, and history made us feel right at home.
(Submitted by Elena Paull, Director, Organizational Effectiveness and Strategic Initiatives
3. Getting Outdoorsy in Israel
When I was a little girl, my grandmother used to call me "The Little Mermaid," a nicknamed I earned by running into any water source in sight – even as a toddler – and sometimes terrifying my family. (At 3, I ruined my dad's new shoes in the Dead Sea. I would've floated, but his fatherly instincts kicked in, and his shoes were destroyed by the salty water!)
Growing up in Israel, I had many beaches and seaside sites to visit in the summertime. One of my favorite places to go was the national park in Caesarea. Located on the coast about an hour north of Tel Aviv, this place has always perfectly combined the old and the new for me: I've enjoyed looking at the Roman and Crusader-era ruins from behind my sunglasses; watching the interactive exhibit in the visitor center; and browsing the shops, galleries, and restaurants in the entertainment area in the port. (I'm still looking forward to seeing a performance of Israeli musicians in the Roman Amphitheater one day!)
One of my best memories from the Caesarea is going to the national park with my family for a nighttime candlelight tour. This activity, available only in summer, enabled me to see this incredible site in a whole new light – literally. I'll definitely be back next time I visit my family in Israel in the summer!
(Submitted by Daphne Macy, previous communications manager for Strengthening Congregations)
4. Melding the Past and the Present in Prague
Of all the cities I visited while traveling in Europe, Prague, Czech Republic, was my favorite, with its brightly colored buildings and friendly environment. Between paddle-boating on Vlatva River and visiting the John Lennon Wall, my friends and I decided to take a self-guided tour of Josefov, the former Jewish ghetto.
Prague has one of the most perseverant Jewish Quarters in Europe, surviving the Nazi occupation only because Hitler intended to keep it intact as a "museum of an extinct race." Our tour brought us through the Maisel, Spanish, Pinkas, and Old-New Synagogues, as well as the Jewish Ceremonial Hall and the Old Jewish Cemetery. Together, these sites make up the Jewish Museum in Prague. Each site, only a few blocks apart, highlights a different facet of Jewish life. Beginning with the Haskalah (enlightenment) at the oldest surviving synagogue in Europe, the museum took us through the Jews' journey from assimilation to the rise of Zionism, ending with Holocaust education and a memorial for those killed.
After the long, emotional tour, we ended our day in a quaint restaurant in the center of Bohemia, where I met up with friends from URJ Camp Newman, my Reform Jewish summer camp in California, who coincidentally were also in town.
Taking a moment for Jewish learning amidst a fun-filled semester of travels felt grounding. It reconnected me to my faith and reminded me about the power of community and the enduring strength of the Jewish peoplehood – and the surprise camp reunion was a welcome bonus! 
(Submitted by Emily Arkin, previous communications intern, URJ Youth)
5. Stopping for Reflection in Lithuania
In June 2017, I traveled to Lithuania for a small gathering of emerging interfaith leaders tasked with building toward a better future of Catholic-Jewish relations. I slept in the attic of a small, secluded convent in a wooded area 15 minutes from downtown Vilnius, under a large crucifix and next to a statuette of the Virgin Mary – and yet, it was one of the most powerful Jewish experiences I've had in my adult life.
Vilnius was once home to a thriving Jewish community 100,000 strong. After the devastation of the Shoah, though, only one of the city's 105 synagogues and 5,000 Jewish people remain. As we walked the streets in our interfaith cohort, it felt like wandering amongst a city of ghosts. I held an old photograph of the Great Synagogue of Vilnius, destroyed during World War II, and, 80 years later, stood on the street where it used to stand, filling in the blanks in my mind and in the small photo before me. 
While painful to relive such tragic history, I felt so connected – so deeply Jewish – that I remain moved by the experience.
(Submitted by Sofi Hersher, previous associate communications director, Religious Action Center)
6. Experiencing Jewish Life in London
During the spring of 2018, my sister and I vacationed in London, UK for the first time. She was mainly excited to both explore the city and take the train into Essex to see the Royal Wedding; I was mostly just thrilled to be in England for the first time. Aside from the wedding and other touristy plans, I also wanted to incorporate Judaism as much as I could during my trip.
The night before the wedding fell on a Friday, so I made a goal of observing Shabbat at a synagogue outside of the United States for the first time. This led me to Westminster Synagogue, an unaffiliated Reform congregation close to London's Hyde Park neighborhood. I was pleased by the service, which reminded me very much of services back home (aside from the accents, of course). I got to schmooze with a few members at the onegOneg Shabbatעֹנֶג שַׁבָּתThe "joy" of Shabbat—refers to refreshments after Shabbat services. , one of whom was a fellow Jew of Color who was of Filipino descent.
This visit – along with my visit to the Jewish Museum of London – made me want to continue this tradition of infusing Judaism with my travels the next time I visit the UK (and when I visit other countries). I like seeing the similarities and differences in worship style, personalities, and overall culture compared to what I'm used to as an American.
(Submitted by Chris Harrison, previous writer and editor for Audacious Hospitality)
Looking for Jewish travel experiences in North America? Check out "9 Close-to-Home Spots for Your Jewish (or Jew-ish) Summer Vacation" or use our Find a Congregation tool to locate a Reform synagogue near your next travel destination. If you're traveling internationally, download this app from the World Union for Progressive Judaism (WUPJ) to help you find Reform congregations in cities around the world.
Related Posts
Image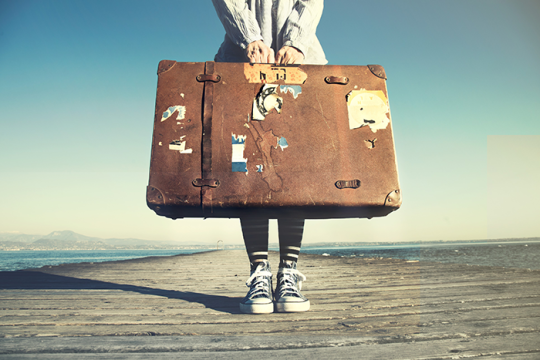 I've been reflecting on the story of America's founding - the narrative many of us learn as children in the United States. I've recently learned a different version of that story - one that I now recognize intertwines with my own. My identities as Cuban American and Jewish have been shaped by Indigenous stories in America and in Cuba; particularly the themes of beginnings, loss, transformation, and change.
Image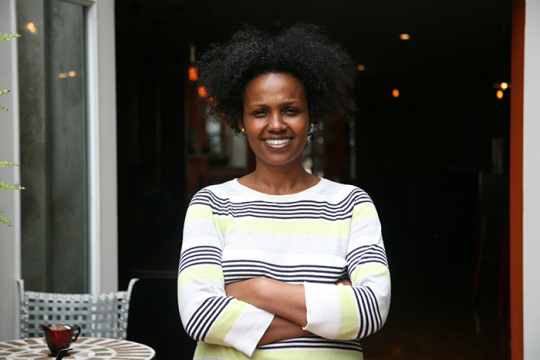 Beejhy Barhany (she/her) is an entrepreneur and activist who was born in Ethiopia, raised in Israel, and currently resides in New York. Today, she is the chef and owner of an eclectic Ethiopian restaurant in Harlem, New York, Tsion Café, that incorporates cuisine from the many places that have influenced her journey.
Image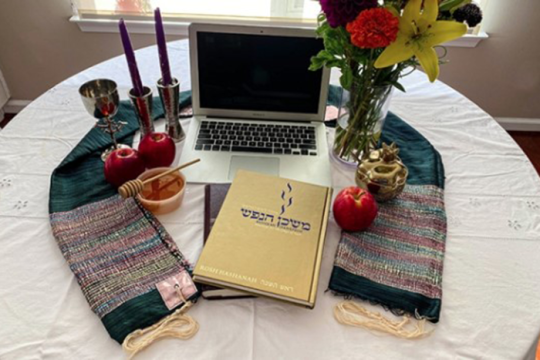 As I boarded the plane to Israel in the summer of 2002 for my first year of rabbinical school at HUC in Jerusalem, my mother said, "Please, just don't meet an Israeli." As soon as the plane touched down at Ben Gurion airport, I knew that I was home. A few months later, I met that Israeli. From our first conversation, he understood that I was studying to be a rabbi, and I understood that he wanted to live only in Israel.