Image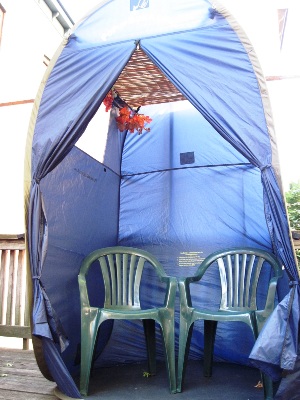 The famous Cuban-American singer Celia Cruz used to punctuate each performance with the rousing shout , "Azucar!" (Sugar!). But sometimes I also hear this as, "A sukkah!"
I thought of this trademark exclamation this week when my husband and I had guests over to celebrate in our sukkah. Our sukkah is of the "pop-up" variety – that is, it folds up to be very small and is meant to be portable and easy to set up. It has just enough room to fit two people, and that's great for us. But where were we to put the more than 20 people we had invited over to sit in and experience our temporary shelter, and fulfill that holiday mitzvah (commandment or good deed)?
Pulling off a sukkah party did not come naturally for me: I am not a consummate hostess of the Martha Stewart variety, and I labored for several days to stage the event across our living room, dining room, and deck (the "public" floor of our home), removing stacks of newspapers and tchotchkes and endlessly cleaning. Then there was the food: Who was bringing what, and how much of this and that should I buy?
Besides all these logistics, there were concerns about the weather. The forecast called for rain, so what were we to do if that happened? Should we suggest that people sit out in the rain-soaked sukkah, where they could experience and recognize the vulnerability of being exposed to the elements? Wasn't that, in part, the point of the holiday?
Luckily for us and our guests, the weather held up, and we had a glorious, breezy, early fall day with plenty of sunshine. People graciously took turns sitting in the tiny booth, which was quite a novelty for them. Of course, as this was a Jewish event, there was plenty of food, prepared by us and our guests, to keep people satisfied and happy. And my husband and I got to perform the mitzvah of hosting guests in our sukkah, reminding us of the custom of ushpizin.
The custom of ushpizin is based on a passage from the Zohar that discusses welcoming into a sukkah seven honored fathers from our tradition. Some modern interpretations of this custom welcome honored mothers of our tradition as well. I tried to imagine what blessings were represented by these visitors and to think about some more immediate ancestors in my family that I would like to welcome.
All in all, having a sukkah and welcoming guests was not as difficult as we thought it would be. People really enjoyed themselves and it was azucar, "a sweet experience."
How did you celebrate Sukkot ? Did you build your own sukkah or celebrate in the sukkah of a friend or congregation?
Related Posts
Image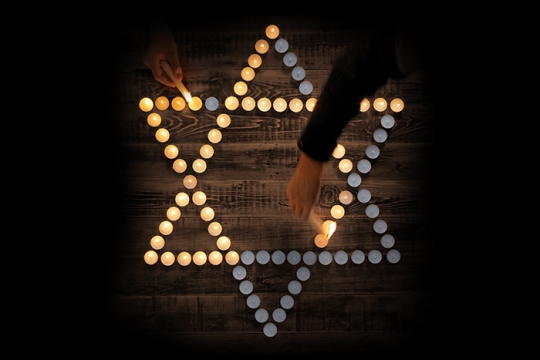 What does it mean to remember? It is to live in more than one world, to prevent the past from fading, and to call upon the future to illuminate it.
Image
A camel carrying a load. A golden pair of balanced scales. An open heart and an open mind. These are three of more than two dozen artists' visions of justice and righteousness featured in the invitational exhibition, "Tzedek Boxes: Justice Shall You Pursue."
Image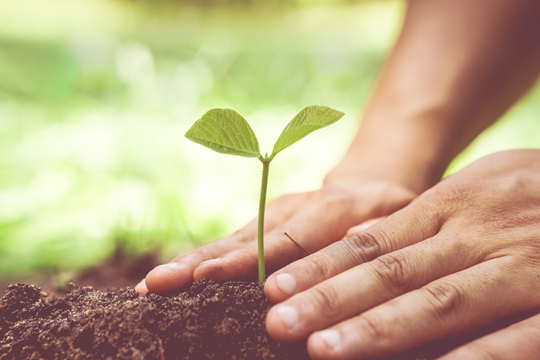 Tu BiShvat, the Jewish New Year of the Trees, is upon us. While it may not be the most celebrated new year in the Jewish tradition, there is a simple power to the holiday - the call for us to become attuned to nature and learn what it can teach us about personal growth.