Image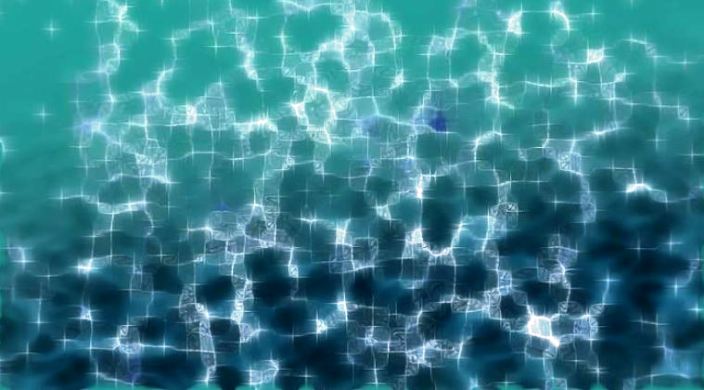 We gathered,
all of us,
having walked this long road
Before.
There is so much I don't
remember of it:
Cold
and dust
and heat-cracked pavement
And noise!
God, the noise--
It could tear you apart
and get inside your head
and all you want
is just a little piece of
Quiet,
A chance to
Breathe
without feeling like
Everything--
your hope
your fear
your love
and
doubt--
All of it,
All of you
was caught
somewhere in your chest,
or maybe your throat,
And all you want is just one small
Breath
to be easy
and quiet.
So we gathered
there,
Here
at the edge,
the very edge of
Everything;
Stopped in our noise
and our doubt
and fear.
Stopped
at the edge
of love
and hunger:
At the edge of want,
to catch the light
of a thousand suns
and ten thousand moons
and absolute
Stillness.
Glinting of silver
and an infinity of
Blue,
Subtle variations
of color
and depth,
Caught
in the reflection of
Sky.
Caught,
all along the edges,
with light.
We gathered here,
Together,
at the edge,
bathed in
silence
and bending light,
weary and
ready,
to leap.
To dive into that pool
filled to overflowing
with love
and doubt
and hunger
and hope,
that waiting pool of
Self,
there at the very edge of
Everything,

And filled now with sudden, shivery
Stillness,
and stars that reel
in mirrored waters.
And so I leap
With the light of
Heaven,
Of earth and sky,
Reflecting
all my doubt
my love
and longing.
And I remember
A road of dust and
Heat-cracked pavement
And I gather in the noise
And light
And breath-stopping fear,
Gather them in, to
Release them
In a single
Graceful sweep:
There is beauty in my pain.
There is more in
Letting go.
And so I breathe:
I am returned
To the edge of my
Beginning.
Stacey Zisook Robinson is a member of Beth Emet The Free Synagogue in Evanston, IL, and Congregation Hakafa in Glencoe, IL. She blogs at Stumbling towards meaning:  Stacey's Blog, where this poem originally was posted.
Related Posts
Image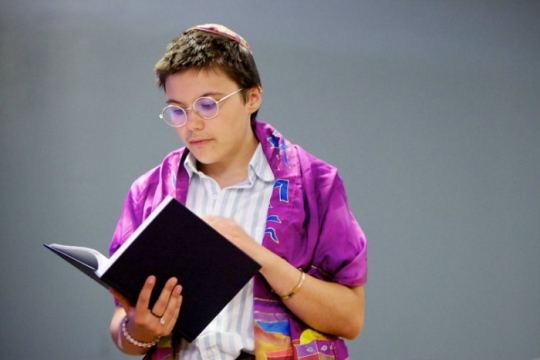 As part of the URJ Reflection Project, a new set of offerings and experiences for the High Holidays in a time of social distance, we've also developed three short essays that allow you to go deeper into the essence of Jewish wisdom that grounds these rituals.
Image
As 5781 begins, I find that the less I do, the better I feel. The more I am myself. The more at-home I am within my own body, my own mind. There is no glory in constant exhaustion and fatigue.
Image
At Yom Kippur, we wish one another "a safe and easy fast," but for those of us with eating disorders, it will be neither safe nor easy. It will be dangerous, but more so detrimental.