Image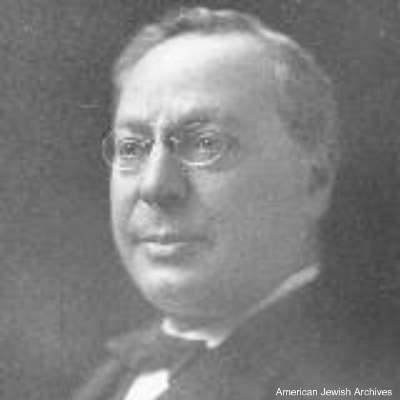 On June 30, 1927, Henry Ford released a letter under his signature that apologized for dozens of anti-Semitic articles that appeared in Ford's newspaper,The Dearborn Independent, from 1920 to 1925. Some of these articles were later re-published in pamphlets titled The International Jew: The World's Foremost Problem.
The letter was written in reaction to a libel charge brought against Ford by Aaron Sapiro, a California attorney who was personally named and attacked in one of the Independent articles. Sapiro's suit was one of many filed against Ford as a result of these articles, but his was the only one to go to court.
The Sapiro trial garnered much publicity ("THE JEWS TRY FORD!" one headline proclaimed), but the suit ended in a mistrial on accusations of jury tampering. Besieged by negative publicity, Ford sought to end this and all other legal actions against him by issuing an apology.
What was not known at the time - and may still not be widely known today - is that the apology was written by New York attorney and American Jewish Committee president, Louis Marshall. Following the mistrial, Marshall was contacted by Ford's representatives and asked if he would write an apology that would go out under Ford's name. Marshall agreed and drafted a text that Ford accepted without change. Ford then had one of his assistants sign the letter on his behalf and released it to the public.
The results of Ford's apology were mixed. Many who felt slandered by the Independent articles were relieved and perhaps vindicated by this statement. Many, however, doubted Ford's sincerity - particularly when the articles reappeared and continued to be distributed following Marshall's death in 1929. Some also saw the apology as nothing more than a shield that allowed Ford to deflect blame to his subordinates while avoiding further legal consequences.
Marshall's role in this has been debated by historians and is quite controversial. Did he act properly and in the best interests of the Jewish people - or was he duped and manipulated by Ford? It is easy to believe Marshall had honest intentions in hoping to end this ugly episode for everyone's benefit in a dignified and magnanimous way. Yet, Marshall has been criticized, among other things, for letting Ford off the hook, for interfering in the legal proceedings against Ford, and for acting unilaterally in presuming to know what everyone's best interests should be.
The complexity and tension of this episode made any decision difficult. As one scholar has written, this event revealed "the nature of the obstacles" that Marshall and American Jewry faced in dealing with Henry Ford.
Here is an excerpt from Henry Ford's apology:
For some time past I have given consideration to the series of articles concerning Jews which since 1920 have appeared in The Dearborn Independent. Some of them have been reprinted in pamphlet form under the title "The International Jew." Although both publications are my property, it goes without saying that in the multitude of my activities it has been impossible for me to devote personal attention to their management or to keep informed as to their contents. It has therefore inevitably followed that the conduct and policies of these publications had to be delegated to men whom I placed in charge of them and upon whom I relied implicitly....

Those who know me can bear witness that it is not in my nature to inflict insult upon and to occasion pain to anybody, and that it has been my effort to free myself from prejudice. Because of that I frankly confess that I have been greatly shocked as a result of my study and examination of the files of The Dearborn Independent and of the pamphlets entitled "The International Jew." I deem it to be my duty as an honorable man to make amends for the wrong done to the Jews as fellow-men and brothers, by asking their forgiveness for the harm that I have unintentionally committed, by retracting so far as lies within my power the offensive charges laid at their door by these publications, and by giving them the unqualified assurance that henceforth they may look to me for friendship and goodwill...

It is needless to add that the pamphlets which have been distributed throughout the country and in foreign lands will be withdrawn from circulation, that in every way possible I will make it known that they have my unqualified disapproval, and that henceforth The Dearborn Independent will be conducted under such auspices that articles reflecting upon the Jews will never again appear in its columns.
Sources: Letter, Henry Ford, June 30, 1927, Rare Documents file, American Jewish Archives; Victoria Saker Woeste, "Insecure Equality: Louis Marshall, Henry Ford, and the Problem of Defamatory Antisemitism, 1920-1929," The Journal of American History (December 2004), p. 877-905; Neil Baldwin, Henry Ford and the Jews: The Mass Production of Hate (New York: Public Affairs, 2001), p. 142-146.
Related Posts
Image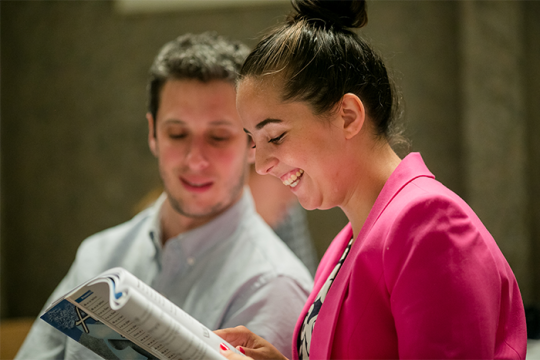 Lifelong learning, however, can be easier said than done. For many, as they enter adulthood, with its competing demands and obligations, setting aside time for learning – and especially for Jewish learning – can be challenging indeed.
Image
At 10, Jeff Erlanger appeared on "Mister Rogers' Neighborhood" in his wheelchair. I recently asked Jeff's parents about how they raised such a competent and loving son.
Image
When I became rabbi of Monmouth Reform Temple in Tinton Falls, NJ, I quickly discovered that some people in our community thought we were a church. Mail was addressed to "Monmouth Reformed Temple," and letters were addressed "Dear Pastor."