Image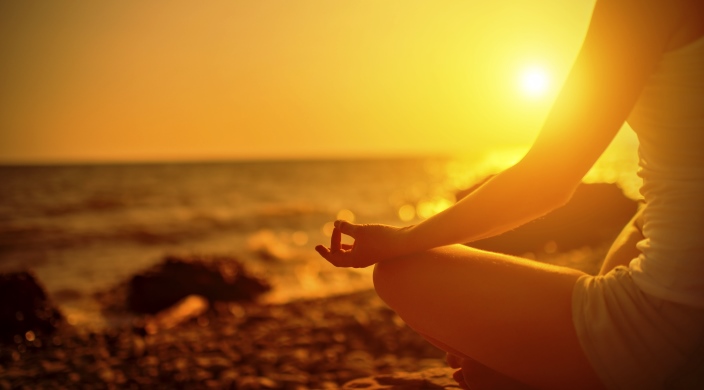 In June, I saw a post in a local Facebook group that intrigued me: "Stop! Take a break! Join us for Group Meditation in the City."
With this notice, a young couple, Hadas and Netanel Cohen, invited Nahariyanis  (residents of Nahariya, Israel, where I live) to join them on a come-as-you-please basis for free group meditation twice a week during the summer — once to start the week and a second time to end it and start the weekend. I'd wanted to try meditation for a long time to improve my health, stop the constant commentary running in my mind, and explore other benefits espoused by the practice, so I decided to take advantage of this open invitation.
At our first meeting, the Cohens expressed the feelings of everyone who had gathered when they explained that they had wanted to incorporate meditation into their lives on a regular basis but hadn't yet managed to set aside the time. They decided to make a commitment to themselves and to anyone else who wanted to join them to take bi-weekly respites of quiet.
Hadas and Netanel created something special for our ever-changing, assorted group of young couples, middle agers, retirees, and people new to meditation, as well as more experienced practitioners. We sit together on our beautiful Mediterranean coast, breathe in the sea air, feel the light breeze (not to be found any place else in Nahariya during the hot, humid summer months), and listen to the sea and to ourselves. These interludes give me a chance to take a break from my constant thoughts and my never-ending to-do list. They allow me to try to restore some calm and inner balance to my everyday life.
From the start, I appreciated the group energy and the chance to just pay attention to the here and now. I found that I enjoyed experiencing different sensations in my body and hearing sounds that don't normally register on my radar. Through the meetings, it's become even more important to me to stop and be more mindful of what is happening inside and around me and to increase my consciousness of the simple things in life. Noticing my positive reactions, I tried to incorporate the practice on my own during the rest of the week, albeit for shorter time periods, with varying levels of success.
As the summer passed and the days moved from Tishah B'av  into the Hebrew month of Elul, I began to welcome the meditation experience even more. According to Jewish tradition, starting with Tishah B'Av we count seven weeks of teshuvah (returning) that lead to the Yamim Noraim, or Days of Awe (Rosh HaShanah and the 10 days until Yom Kippur). During this period, we are supposed to dedicate time on a daily basis to examining ourselves and our relationships with others, with the world, and with God. As we reflect, we can also consider our commitment to positive changes for the coming year.
I've always had a little trouble preparing myself for Rosh HaShanah and never really felt that I knew how or what to do. In his book This Is Real and You Are Completely Unprepared, Rabbi Alan Lew points out that meditation is one of the ways we can prepare for the Days of Awe, as it allows us to look inward and see ourselves more clearly. He writes that it also "…helps us see that we are something larger than ourselves. This is an essential aspect of Rosh HaShanah – seeing ourselves as not just a discrete ego but as part of a great flow of being."
Through meditation, I've discovered an active and doable way to approach the new year that fills me with a feeling of renewal. How meditation will actually impact my High Holiday experience has yet to be seen. What I do know is that I feel richer for giving myself the time and space to connect more deeply with myself, my surroundings and my Judaism through the gift of regularly disengaging, for short time periods, from the race through life.
Whether or not you do anything to get into the mindset for the Jewish new year, may you be happy, peaceful and light in body, spirit, and mind.
Related Posts
Image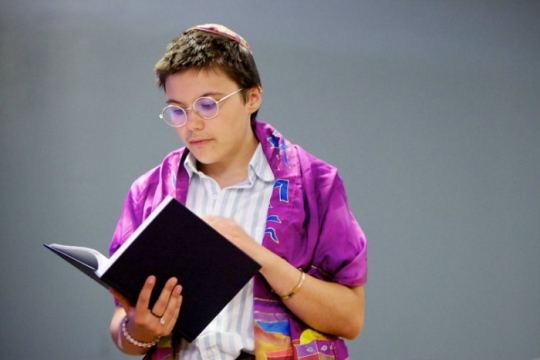 As part of the URJ Reflection Project, a new set of offerings and experiences for the High Holidays in a time of social distance, we've also developed three short essays that allow you to go deeper into the essence of Jewish wisdom that grounds these rituals.
Image
As 5781 begins, I find that the less I do, the better I feel. The more I am myself. The more at-home I am within my own body, my own mind. There is no glory in constant exhaustion and fatigue.
Image
At Yom Kippur, we wish one another "a safe and easy fast," but for those of us with eating disorders, it will be neither safe nor easy. It will be dangerous, but more so detrimental.