Image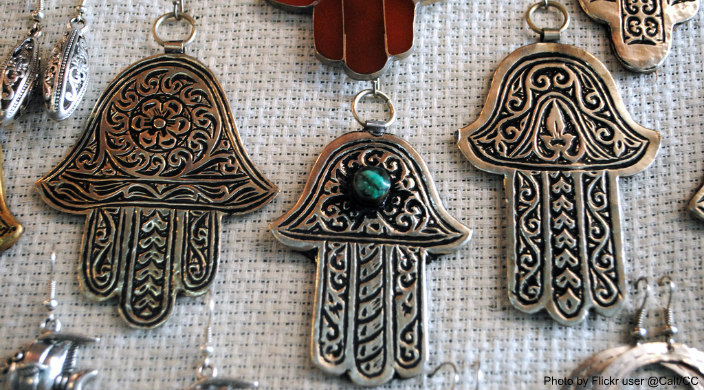 Rabbi Sarah Bassin is the former executive director of New Ground, a Los Angeles-based organization dedicated to transforming the ways Jews and Muslims interact. I caught up with her at Temple Emanuel in Beverly Hills, CA, where she serves as assistant rabbi.
ReformJudaism.org: What inspired your involvement with Muslim-Jewish relations?
Having come from a mixed Jewish-Catholic background, I entered Hebrew Union College- Jewish Institute of Religion (HUC-JIR) wanting to make interfaith relations the core of my rabbinate. Though my initial interest was Jewish-Catholic relations, it shifted to Jewish-Muslim dialogue after an incident in 2009 during Israel's Operation Cast Lead in Gaza.
While working at the Los Angeles Board of Rabbis, an anti-Israel protest was in force outside our building. All of us were encouraged to start a counter-protest in support of Israel. In the street, the Palestinian faction was well organized, chanting loudly into a megaphone, while we were in total disarray. One Jewish man muttered to himself, "We have to get a bigger megaphone or we're going to lose." That was my "aha! moment." I thought to myself: A bigger megaphone isn't going to transform anything. All we're doing is stopping traffic and upsetting the larger community that wants nothing to do with this conversation.
A year later, I took a job researching trends in U.S. Muslim-Jewish relations at the Center for Muslim-Jewish Engagement, a University of Southern California think tank directed by HUC-JIR professor Rabbi Reuven Firestone. We found that an increasing number of Americans have broadened their view of the U.S. from a "Judeo-Christian nation" to one that encompasses all three Abrahamic faith groups. This changing perception coincided with a demographic shift: the U.S. Muslim population has grown to approximately the same size as the American Jewish community. From these trends, it was clear that improving interfaith relations needed to become a priority for both Muslims and Jews.
As head of New Ground, what did you find to be the most effective way to cultivate Jewish-Muslim dialogue?
We focused on young Jewish and Muslim professionals because productive, transformative conversations were very difficult to achieve between established religious leaders. Young professionals were not beholden to stakeholders and therefore were less likely to be criticized for entering such a relationship. Representing only themselves, they could communicate more honestly and openly.
Our expectation was that as these young professionals reached top-level positions within their individual communities, they would be able to lower the tension during times of heightened conflict by calling upon people in the interfaith network with whom they had already built trusting relationships.
How does New Ground get Muslims and Jews to see each other as potential political partners?
It's a process. Participants in New Ground's fellowship program walk into the room as either Muslims or Jews. All the Muslims sit on one side and all the Jews on the other. To change how people see each other, we ask everyone to stand in a circle and listen to a series of statements. If a statement applies to them, they step into the center of the circle. When people hear, "I have a refugee in the family," usually about 80% of the group steps into the circle – Muslims and Jews. That activity starts to shift people's consciousness and recognition that we have multiple identities; being Muslim or Jewish is just one factor that contributes to our understanding of who we are.
How do New Ground fellows approach discussion around the Israeli-Palestinian conflict?
Knowing how potentially damaging this topic can be to the relationships they've worked so hard to build, they are sometimes reluctant to have the conversation. They soon discover, however, that they have the skill set to take it on, and though the conversation may be tough, they are able to maintain a relationship.
After the fellows have left New Ground to work within their own communities, their first reaction when a conflict breaks out is not to blog about it to the public, but rather to call somebody they know from the other community and say, "How are you thinking about this?" The real work of dialogue proceeds quietly behind the scenes.
Rabbinic school taught me a very important lesson: A healthy relationship is not devoid of conflict. What matters is that people commit to working through a problem because their larger connection is much more important.
Rabbi Sarah Bassin will be a featured speaker at the Union for Reform Judaism's 2017 Biennial in Boston, December 6-10, 2017.
Related Posts
Image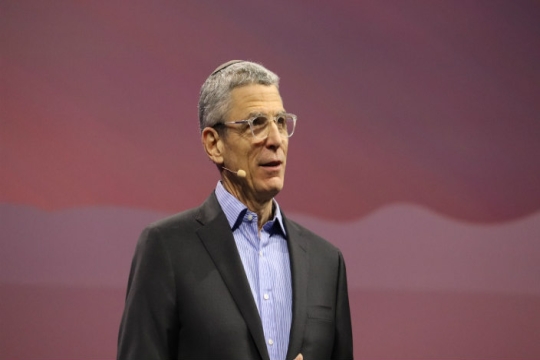 Did you ever wonder what happened to the 10 Lost Tribes of ancient Israel? In 721 B.C.E., they disappeared. Poof. Gone. Imagine if we could find them today? Our Jewish community could increase to as many as 85 million worldwide.
Image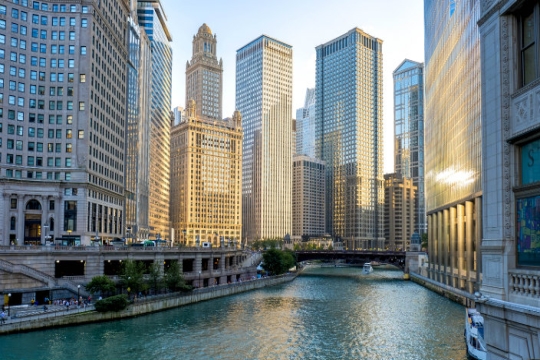 When the Union for Reform Judaism (URJ) convenes its 2019 Biennial this December in Chicago, it will shine the spotlight on a city with a rich Jewish heritage.
Image
Union for Reform Judaism Board Chair Daryl Messinger asked her audience to finish the sentence: "Because of the Reform Movement..." This is how Twitter responded.