Image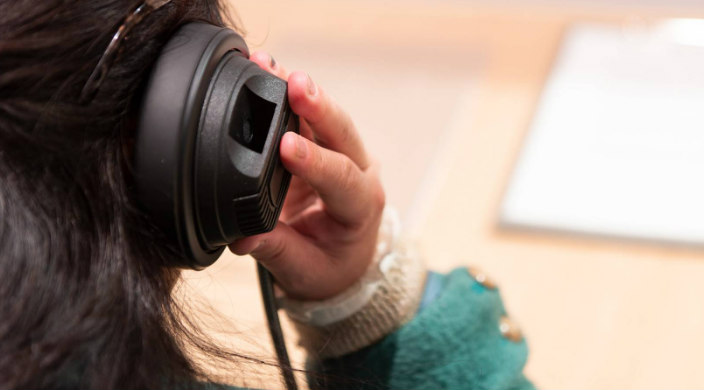 Sometimes, it can be difficult to find a routine and a sense of normalcy – but being a part of the largest Jewish movement in North America can help ground us.
Reform Judaism reminds us that our Judaism is one that is adaptive and manifests in many forms: attending Shabbat via livestream, reading Jewish texts at home, and even listening to Jewish podcasts. We've found some great up-to-date podcasts that we think you'd enjoy!
Here are some more Jewish podcasts to help you engage with your Judaism from home.
Chutzpod!
Chutzpod! is a weekly podcast for people of all or no faiths in which Rabbi Shira Stutman, Joshua Malina, & honored guests bring a Jewish lens to life's toughest questions. Joshua & Rabbi Shira do what Jews do best: teach & learn; crack jokes; and argue about everything under the sun.
Where to find it: Apple Podcasts, Spotify, Google Play, Stitcher
Unorthodox by Tablet Magazine
Unorthodox is the world's leading Jewish podcast - but you don't have to be Jewish to love it! Hosted by Mark Oppenheimer, Stephanie Butnick, and Liel Leibovitz of Tablet Magazine, each episode we bring you interesting guests, News of the Jews, and so much more.
Where to find it: Subscribe on Apple Podcasts
Judaism Unbound
Since 2016, Dan Libenson and Lex Rofeberg have been hosting the Judaism Unbound podcast. New episodes come out every Friday!
Dan and Lex analyze pressing issues for 21st century American Judaism. Mixing their own analysis with interviews of leading thinkers, practitioners, and even "regular Jews," Dan and Lex look to push past the bounds of what it means to be Jewish in the 21st century.
Where to find it:  Subscribe on Apple Podcasts or Amazon Music 
On the Other Hand: Ten Minutes of Torah
Each Monday, Rabbi Rick Jacobs, president of the Union for Reform Judaism, shares insights into the week's Torah portion and helps listeners think about Jewish texts and ideas and how it can influence contemporary life.
Where to find it: Subscribe on Apple Podcasts, Android, get the RSS feed, or find episode transcripts.
Wholly Jewish
The Reform Jewish community comprises Jews of various backgrounds, experiences, and intersectionalities – and Wholly Jewish is a podcast that discusses those differences while also celebrating what we all have in common. When the podcast is in season, new episodes drop every other Tuesday.
Where to find it: Subscribe on Apple Podcasts or Android, get the RSS feed, or find episode transcripts.
Stories We Tell
Judaism has a deep and rich tradition of storytelling, of passing down stories from one generation to the next. Whether you listen while preparing Shabbat dinner, doing chores, or getting ready for your day, each of our more than 130 episodes provides a new short story to reflect on.
Where to find it: Subscribe on Apple Podcasts or Android, get the RSS feed, or find episode transcripts.
College Commons
If you're interested in learning about modern-day Reform Judaism from some of the most prominent voices of our time, start here: A project of Hebrew Union College-Jewish Institute of Religion, episodes highlight passionate perspectives from modern Judaism's leading thinkers.
Where to find it: Subscribe on Apple Podcasts, Stitcher, or Soundcloud, and find more information from HUC-JIR.
ANATomy of Israel
Anat Hoffman, head of the Israel Religious Action Center, created this podcast to talk about all things Israel, including its history, culture, religious DNA, politics, and more – both the beautiful and the ugly, the profanities and the poetry.
Where to find it: Subscribe on Spotify or on omny.fm.
Don't forget to rate, review, subscribe, and follow us on social media for more content – and to be the first to know when new episode are posted!
Visit reformjudaism.org/podcasts to find additional information about podcasts from ReformJudaism.org and our partners.
Related Posts
Image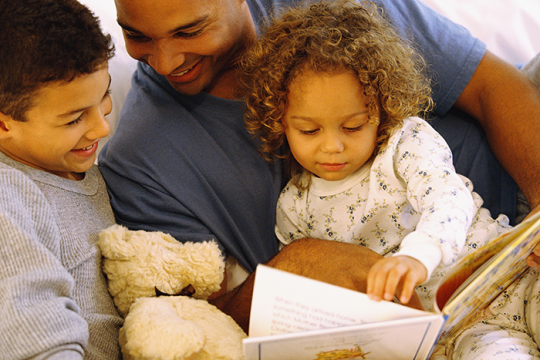 The Jewish people love to share stories, as memory is a central Jewish value. We cannot forget what has happened to us because we must share it with future generations. The past is one of our best learning tools.
Image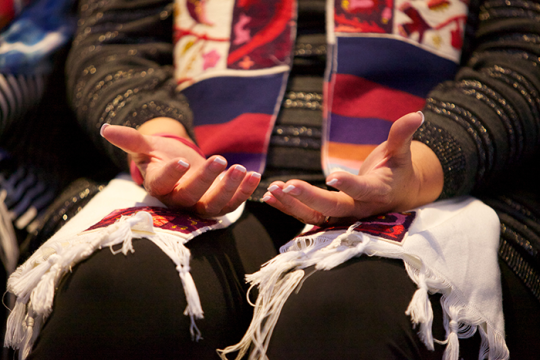 My Hebrew name is Emunah, and I have autistic spectrum disorder (ASD).
Image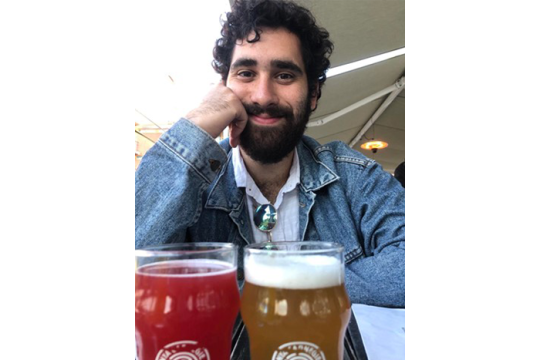 Third-year Hebrew Union College-NYC student Jesse Epstein hopes to make Judaism more accessible, meaningful, and relevant for today's Jewish community – through beer. He recently became the owner of Shmaltz Brewing Company, a beer-brewing brand aimed at providing community members with a mode and environment for consumption steeped in Jewish ethics, text, and tradition.