Image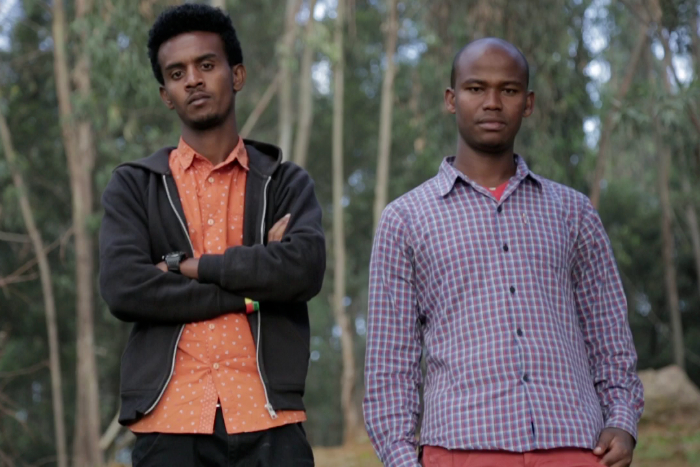 In the 1980s and '90s, Israel committed to helping as many Ethiopian Jews as possible make aliyahaliyahעֲלִיָּה"Going up." The honor of being called to recite the blessings before and after the Torah reading. Also refers to immigration to Israel, to "make aliyah" to Israel; plural: aliyot. Lit. "Ascent." and become Israeli citizens. To this day, though, a small group of Jews remain in Ethiopia and have been unable to immigrate because the Israeli government has questioned their Jewish identities.
Dr. David Elcott, an NYU professor and advocate for Ethiopian Jewry, sought to change this. His mission is the highlight of Ryan Porush's new documentary The Passengers, which focuses on two young Ethiopian Jewish men, Gezahegn "Gezi" Derebe and Demoz Deboch, as they travel across the U.S. to tell their story alongside Dr. Elcott.
We spoke with Dr. Elcott and Ryan Porush to gain insight into the creation of this film, what meeting Gezi and Demoz meant to them, and how race plays a major impact on the acceptance of Jewish identity.
ReformJudaism.org: How did you first learn of the struggles of Ethiopia's Jewish community?
David: My wife, Rabbi Shira Milgrom, and I traveled to Gondar, Ethiopia to witness the final aliyah of Ethiopian Jews to Israel. During a Shabbat service in the Gondar Jewish compound, I sat next to Demoz, who was in attendance that day, and asked when he is going. He turned to me and, with shame in his face, said in Hebrew, "I am not on the list."
Israel was shutting down everything that belonged to his Jewish community: the school, the health center, the food pantry, the Hebrew classes; they were even taking away the community's only Torah scroll. When we returned to the U.S., we decided to leverage our vast connections in the Jewish community; Shira miraculously raised the money to keep the Jewish compound open, and we soon brought Demoz and Gezi to America to tour and speak in their own voices.
How did that lead to the creation of this documentary?
Ryan: In 2014, I was working on an unrelated project for David as a videographer and editor. After David returned from his trip and learned about what was happening, we started work on telling this story.
David: I wanted a short, sharp advocacy movie to show as part of the campaign, but Ryan wanted to make a full-length feature. We argued and argued, and by the time I saw the final version of the movie, he had created this very powerful cinematic experience.
Watching The Passengers, it is incredibly disheartening that Israeli government officials refuse to recognize these Ethiopians' Jewish identities.
David: It is, especially considering that in 2014, Natan Sharansky, head of the Jewish Agency for Israel, invited Catholics from Spain and Portugal whose families converted to Catholicism 500 years ago to make aliyah. Why are the last Ethiopians – descendants all of Jews only a few generations ago and who have lived as Jews now for a decade or more – having their identities questioned?
Ryan: After the government brought all of these Ethiopians into Israel in 1984 and 1991 and accepted them as Jews, it's hard to understand how it's shifted so far that they can't bring this last group.
I consider myself a progressive Zionist. I support Israel and want it to thrive, but the way I see it thriving is, in part, by embracing its racial, religious, and sexual/gender diversity. And this isn't bashing Israel, it's holding Israel to the standard that it set for itself with its formation.
David, throughout this film, as you traveled with Demoz and Gezi all across the country and as they even stayed in your home, it seemed as if they became like family to you.
David: Demoz and Gezi are such wonderful human beings; it was easy to connect with them. As the child of Holocaust refugees, I could feel their anger and sadness every time I heard them tell their story. They constantly brought a passion for Israel, for Judaism, and for their Jewish identity that reignited in me what I felt as a young man.
And Ryan, how did documenting their story impact you?
Ryan: This movie was such a special experience, personally. I'm glad I was able tell a story about such an important issue. And while a lot of the conversations in this movie are about the issue of aliyah and the politics at play and the importance of all of that, I'm proud that I was able to tell a story about two young men and their journey, their relationship, their growing bonds with a father figure who comes into their lives.
Has any progress been made in bringing more Ethiopian Jews to Israel?
Ryan: At the film's end, Gezi was still stuck in Ethiopia, but recently he and his family have immigrated to Israel – and he and Demoz are even in university! So far, I believe Israel has committed to bringing 2,000 more Ethiopian Jews to Israel, and hopefully the rest after that.
What change needs to happen to ensure that Jews of Color from every walk of life are honored, valued, and accounted for?
Ryan: As Jews, our story is inextricable from that of persecution, of battling oppression. What I see as the most productive and illuminating is doing the work of digging into the reality of institutional and systemic racism. People need to first understand that it's not necessarily an individual's worldview, but it's the way the systems in our society operate and have operated and that are often broken.
David: We as a Jewish community need to renew the commitment of kibbutz galuyot, that Israel's purpose must include the ingathering of all exiled Jews. Secondly, we must realize and honor the reality of our community's diversity. I believe this movie helps break barriers and remind us that being Jewish is so much more than we ever imagined, and we have so much to gain by embracing our diversity.
Further, I want to share that we've established an "aliyah to college" fund run through the North American Conference on Ethiopian Jewry (NACOEJ). We're raising money to build a young generation of Ethiopian Jewish leaders, so helping them get college degrees is an incredible investment not only in their future but in that of Israel and the Jewish people. We hope many congregations, youth groups, and schools will see this movie, be moved by its story, and join us in bringing home the last remnant of the Jewish community of Ethiopia.
For more perspectives about and from Israel, sign up for Israel Connections, the Wednesday edition of our Ten Minutes of Torah email series.
Related Posts
Image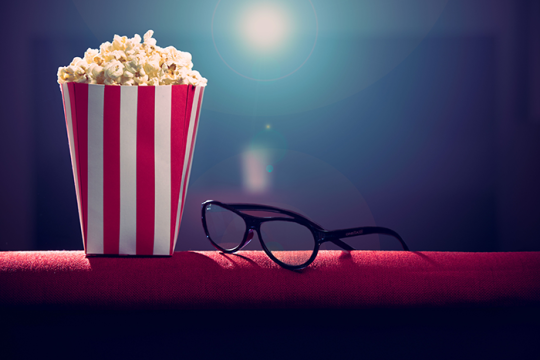 Two very different Jewish films have emerged on the 2023 late summer film scene. One depicts the trials and tribulations of a 75-year-old legislator during the greatest crisis of her life, the other portrays a 12-year-old girl on the cusp of adulthood.
Image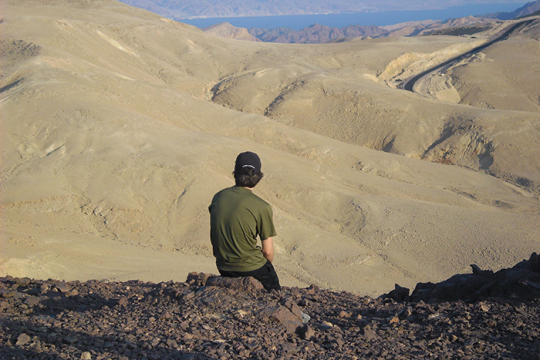 "What are you?" was a question I was often asked in New York City. At first, I did not understand. Having grown up in San Antonio, Texas during the Jim Crow era, there was no doubt in my mind. During Jim Crow, Americans were defined by their skin color. I was not Black, but neither was I white. Therefore, I reasoned, I must be Mexican.
Image
As we are amidst the season of new beginnings - new Jewish year, new school year, and new Torah cycle - we have a wonderful opportunity to explore the many Broadway composers who were inspired by the Biblical beginnings of the Book of Genesis.