Image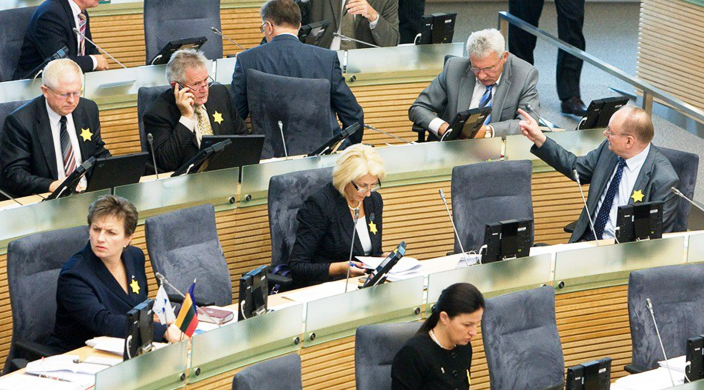 The sight of neo-Nazis parading through Lithuania's capital city in an unsanctioned march sent chills down the spines of many people both inside and outside this small Eastern European country – and rightfully so. Public expression of hatred in a land with a horrific Holocaust history is cause for alarm.
As we observe Holocaust Remembrance Day, Yom HaShoah, I will remember those who perished in Lithuania. Some of my own relatives were among the more than 90 percent of this country's Jews who did not survive World War II. Today, only 4,000 Jews remain in this place that was once a vibrant center of Jewish culture.
I will also remember people I met recently in six Lithuanian cities – students, teachers, museum directors, and tolerance leaders who abhor the neo-Nazi creed as strongly as I do and are working to create a future of tolerance.  
Laima, a 20-year veteran teacher in the city of Kedainiai, walked me through the corridors of her high school to show me the project on the Holocaust she is leading. I saw student-made posters and artwork everywhere, telling the story of Lithuania's Jewish heritage and the painful facts of its destruction.
Audra, a young tolerance leader in Vilnius, told me how she and her fellow activists brought yellow stars – like those that Jews were forced to wear during the Nazi occupation – to the halls of Lithuania's parliament. Elected members were encouraged to wear the stars in an act of remembrance and solidarity. Many did, as evidenced by the photo above.
Valdas, a young businessman, talked to me about his successful effort to install a plaque honoring the murdered Jewish population in the center of Zagare, one of Lithuania's oldest Jewish communities. The new plaque, he said, is "a small step forward to explain the truth to local residents." He added, "I do not want my children to grow up in a world of lies. The Jewish spirit is alive, and I and my family want to make it stronger."
Ingrida heads a network of teachers at more than 80 high schools designated as official Tolerance Centers. The teachers receive special training and carry out a variety of projects with their students.
As I spoke to attentive audiences in Lithuanian high schools about Lithuania's Jewish history – especially about the Holocaust – I asked students: What do we expect of ordinary people in terrible times? What should we expect? Is Lithuania destined to be a land where neo-Nazi voices grow louder, or a land where people take Holocaust remembrance increasingly seriously and dedicate themselves to ensuring that such a tragedy cannot happen again?
I reminded students that they themselves will play a vital role in determining whether Lithuania becomes a place where citizens can stand up and speak up for tolerance – or a place where the forces of hatred gain the ascendancy.
Twenty-two years after winning independence after the fall of the Soviet Union, this country is still struggling with the burden of both the Nazi and the Soviet eras. In Lithuania, as elsewhere in Eastern Europe, a call has arisen for greater recognition of Stalin's crimes, and that call often seems bound up with an effort to diminish or distort Hitler's crimes.
The need for Yom HaShoah will forever be with us. Like other countries scarred by genocide, Lithuania has not finished coming to terms with its past, and in fact that task may never be completed. Only through eternal remembrance and reflection can this country make progress toward becoming the active civil society we all want to see here in the land once known as the "Jerusalem of the North."
On Holocaust Remembrance Day, as I mourn the catastrophe visited upon the Jews of Lithuania, I will remember brave people I met there who are striving to create a proudly tolerant society. And I will do what I can to spread the word about their efforts. Those efforts matter for all who care deeply about the past, the present, and the future in the land my forebears once called home.
Related Posts
Image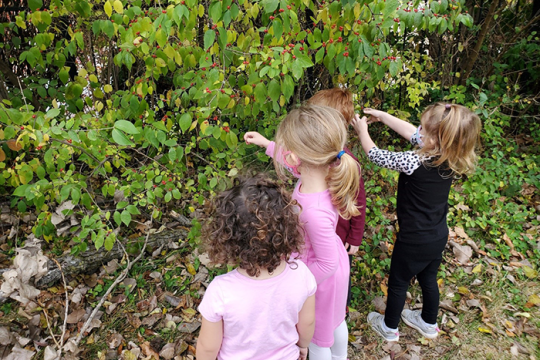 As summer changes to autumn in St. Louis, we seek ways to find nature-based connections in celebration of Simchat Torah. North of the equator, children and adults alike marvel as the natural world dazzles in majestically colored autumn leaves, as if in celebration of the Torah. At Shirlee Green...
Image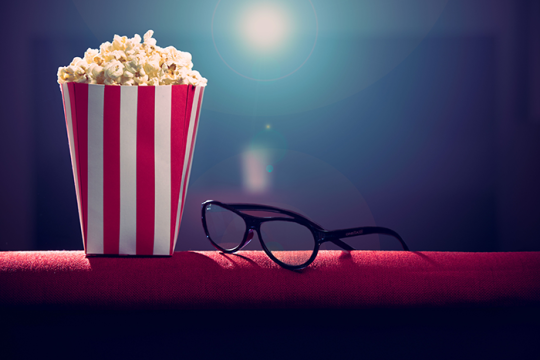 Two very different Jewish films have emerged on the 2023 late summer film scene. One depicts the trials and tribulations of a 75-year-old legislator during the greatest crisis of her life, the other portrays a 12-year-old girl on the cusp of adulthood.
Image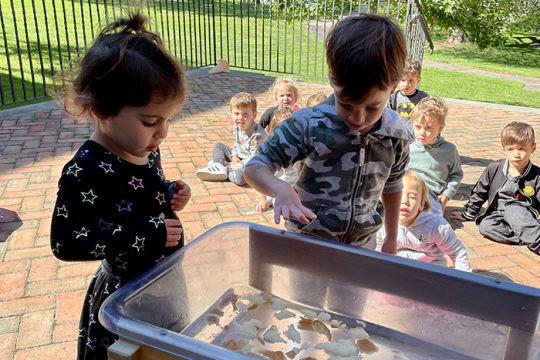 As the high holidays approach, we are reminded that there are so many meaningful Jewish moments to celebrate. Within the joy and ruach (spirit) of holidays like Rosh Hashanah, Sukkot, and Simchat Torah, lies the solemn and serious Yom Kippur. There are a myriad of ways to make Yom Kippur meaningful for young children, for whom especially, Yom Kippur is not an easy holiday to understand.