Image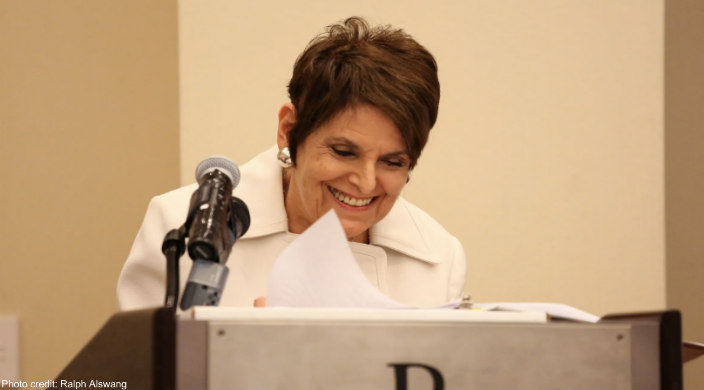 Rabbi Lynne Landsberg was the first person I ever considered to be a true mentor, someone who was invested in both my personal and professional well-being and truly wanted to help me be a better activist and Reform Jew. On her first yahrzeityahrzeitיוֹם הַשָּׁנָהAnniversary of a death. It is customary to recite the Mourner's Kaddish when observing a yahrzeit. , I can't help but recall how she influenced my life and the legacy she left behind.
When I started my first job after college, working as an Eisendrath Legislative Assistant at the Religious Action Center of Reform Judaism (known affectionately as "the RAC"), I knew almost nothing about Judaism or politics (I know, I know, how did I get there?!), and I certainly knew nothing about disability rights issues – but by the time I left the RAC three years later, I had become deeply passionate about all three, thanks in no small part to my time working so closely with Lynne.
In that job, part of my job was to represent the Reform Jewish community on Capitol Hill on matters of disability rights – and in that capacity, I reported directly to Lynne, the RAC's senior adviser on disability issues.
Years prior, she had been the RAC's assistant director, a fast-talking, quick-thinking shining star of the Jewish community. In 1999, though, at age 48, her Jeep skidded on ice and careened into a tree, leaving her with a Traumatic Brain Injury that almost killed her. Though medical issues plagued her for the rest of her life, Lynne went on to become one of the Jewish community's most noted disability rights activists, turning the worst moment of her life into one of the biggest opportunities of her life.
It was my honor to edit Lynne's writing and to help her prepare to bring rooms to their feet in applause when she spoke to them about disability rights issues – and we worked together long past my time at the RAC. As recently as 2016, she asked for my help sharing her message rights and disability equality, and in my current job with the Union for Reform Judaism, I've coordinated a whopping 10 years of content for Jewish Disability Awareness Month (now retitled Jewish Disability Awareness, Acceptance, and Inclusion Month), always with her lessons in mind.
When it came to my own advocacy work, Lynne didn't just tell me what to do, she showed me how to do it, ensuring that my advocacy skills grew and flourished and would continue on even after our time together drew to an end. I consider myself the activist I am today because of the start she gave me – and truly, the day she told me that I was eloquent enough to become a rabbi was one of the best compliments I've ever received. (Sorry, Lynne. That one's still never going to happen!)
And although Lynne always held me to high standards when it came to editing, advocating, and meeting-planning, she also made sure to always ask me about my life – how work was going, who I was dating, and, of course, whether or not I plan to raise my future children in the Jewish faith (the answer is yes!).
I was in awe of Lynne's brilliance and drive, but the fact that it was always paired with such grace, humor, and kindness was what was most incredible about her. She was a rare combination, and it was one of the greatest blessings of my life to work with her and to call her my friend.
Even now, a year after her death, I have trouble imagining a world – a Jewish world, a disability rights world, or a world in general – that doesn't have Lynne's light in it. When I try to think, though, about what it will be like in the years to come without her? Well, there's simply no such thing as a world without Lynne in it. Her legacy lives on in all of us, in me and in every single former RAC staffer or disability rights advocate who has taken to heart all the many life lessons she taught us and carried them forth with us into the many corners of the world in the many kinds of work we do.
We will carry your light forward, Lynne, and the world will forever be a better place because of it – because of you and the gifts you've given us. Thank you for changing my life.
Learn more about the Reform Jewish Movement's disability rights work and get involved.
Related Posts
Image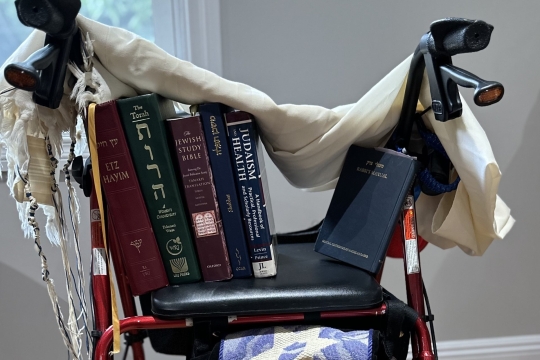 July is Disability Pride Month. I've been living with disabilities for more than 20 years, but I'm just beginning to imagine being proud of my disability.
Image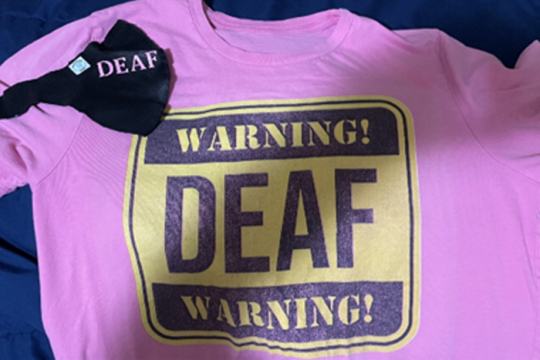 Living most of my life in a hearing world – as a not-fully hearing person – has been my "normal" living experience. I don't know any other way of being. I suspect there is a different way of living because everyone around me tells me so – they imagine that my life must be so hard, how I must cope (what are my choices??). At one point, I tried to connect to the Deaf community. Between not being fluent in American Sign Language and being able to live in the hearing world, I didn't feel welcome – although I learned a lot about myself as a less-than-fully-hearing person in a hearing world. A few years ago, when I went from hard of hearing to deaf, I decided that I would be just that, "deaf" without the capital "D". I am now a deaf person living in a hearing world (as opposed to a Deaf person with connections to the Deaf community).
Image
The Passover seder is about telling our story, which is often done by communally reading the Haggadah, a written collection of stories, rituals, and commentary. Without accessible options, people with various disabilities are prevented from fully participating in the seder.