Image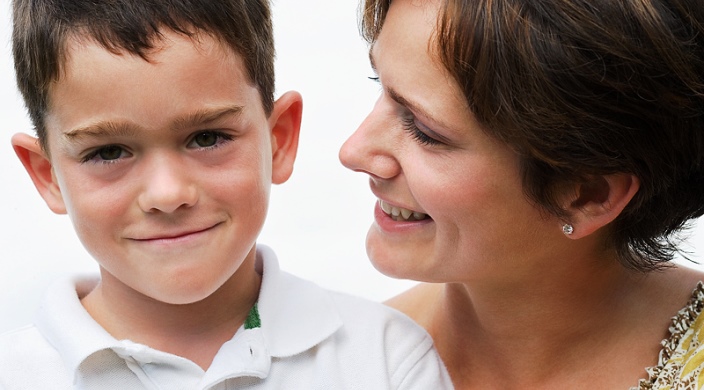 When I was an assistant rabbi at Temple Emanu-El in Westfield, N.J., I celebrated with the early childhood program at their weekly Shabbat party. A few parents would join their children for the festivities, and they were invited to stay behind for a few moments with the rabbi.
The parents and students gathered with me in the front of the chapel, by the Aron Kodesh, the ark that houses the Torah scrolls. Then came my favorite part of the morning: when I instructed the parents to hold their children close, maybe even place a hand on their children's head or shoulders. I explained that it is customary for parents to bless their children on Friday evening, often right after the candles are lit. I taught them the words of the traditional blessing.
I then asked them to whisper a "secret Shabbat blessing" into their children's ear – to go beyond the words on the page and find the blessing in their heart. The preschoolers kept wiggling and squirming, but the room became filled with laughter and smiles and indescribable sounds of happiness.
How often do we tell the people in our lives that we love them? And more than that, how often do we share with them how they are special to us?
This, in and of itself, is reason enough to bless each other. There is another reason, though, that I think it important for parents to offer a "secret Shabbat blessing" of their own. We may be used to giving compliments to children: "That's a beautiful shiny bow you're wearing." "You sat so quietly today." "I like the truck on your T-shirt." While a compliment is a form of praise, most only touch the surface. A blessing, on the other hand, connects us to something deeper – to who we really are.
We can bless our children for so many reasons. A (very) partial list might include:
because they tried their best (even if it didn't work out)
because they worked hard and did better the next time
because they learned something new
because they acted as a good friend (or sibling or helper)
because they were kind
because they were brave
because they shared (even when it was difficult)
because they demonstrated a wonderful sense of humor
because they were a team player
because they were honest (even when it came at a cost)
because they asked a good question
because they learned how to make good choices
When we offer our children their own Shabbat blessing, one tailored just for them – based upon how we have seem them grow and learn and live in the past week – we show them that we notice them, we demonstrate that we value them, and we teach them that we love them for their successes and struggles and, indeed, their entire being, not just what shows up on the surface.
We teach them that we want them to grow up to be menschen, people of integrity and honor, and that we are there for them on that journey.
In essence, we teach them that they are loved and blessed because they have a beautiful neshama, soul and spirit. We teach them that the Source of Life and Blessing flows through them – their breath, their life, their actions. We teach them that they are a gift from God.
Related Posts
Image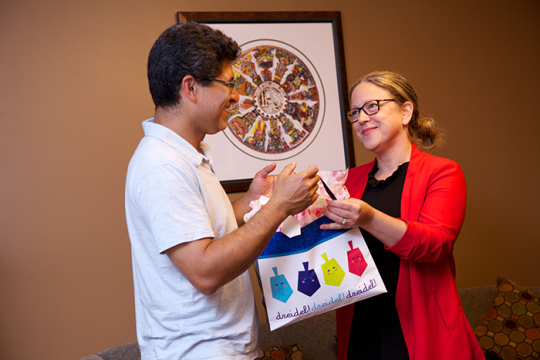 Hanukkah is one of my favorite holidays, partially because it gives me the opportunity to give gifts to my loved ones every night for eight nights! Gift giving with intentionality is one of my favorite ways to express affection while teaching my child about Jewish values and traditions.
Image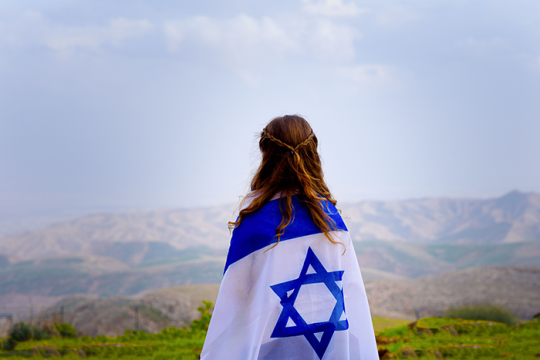 We stand with the people of Israel during these difficult and challenging days and pray for the safety and immediate release of all of the hostages. See our resources and actions you can take.
Image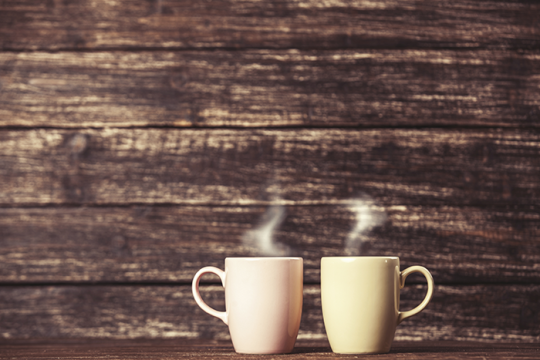 In the winter months, adding elements of simplicity, presence, and coziness can elevate the rituals and intentions of Shabbat. Here are a few tips for your most hygge/heimish Shabbat yet!