Image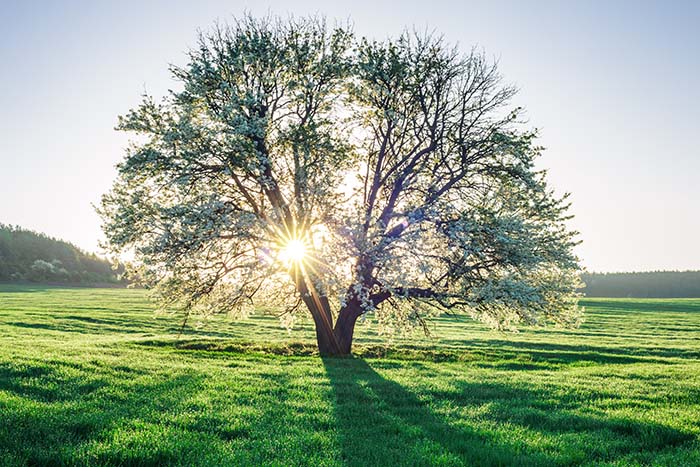 On Tu Bishvat we celebrated trees and a season of new growth. I've been doing lots of thinking about trees, as I frequently do, and the role they play in providing oxygen for the planet. In enabling us to sustain basic bodily functions, oxygen allows us to strive to be our best selves, build and sustain friendships, foster community, learn, grow, laugh, and grieve. It also allows us to envision, plan, and act upon the vision we seek for humanity - one filled with compassionate, love, wholeness, justice, and harmony with our earth.
At the Union of Reform Judaism, we provide oxygen to our communities by creating compassionate spaces for our participants to grow and thrive. We can respond to current and future challenges by fostering resilience that reflect our Jewish values.
URJ Camps and "Immersives"
Year-round URJ camps and Israel Immersives serve as spiritual oases where oxygen flows to children, teens, and adults to inhale camp's blessings. The concept b'tzelem Elohimb'tzelem Elohimבְּצֶלֶם אֱלֹהִיםLiterally "in the image of God;" the concept—from Genesis 1:27: "God created humankind in God's image"—that because all humanity is created in the image of God, each person is equally valued.  says that we are all created in a divine image and therefore all have unique gifts and worth. Likewise, g'milut chasadimg'milut chasadimגְּמִילוּת חֲסָדִיםA category of commandments; lit. "Deeds of loving-kindness."   , acts of loving kindness, creates our own Garden of Eden; enabling us to raise generations of menschen, resilient and confident participants who will lead in creating a better world.
Our camps and Immersives focus on justice, spirituality, and prayer to support what many studies have shown: being involved in helping others, serving a need, and improving conditions directly leads to increased mental well-being. Spirituality, prayer, expressions of gratitude, attention to awe enable us to connect directly to this sense of well-being. Being out in nature, gazing at the stars, pausing for gorgeous sunsets - all cornerstones of our camps - have shown to be natural medicine for well-being.
Responding to New Challenges
While the ongoing pandemic has wreaked havoc in all our lives, it has been especially traumatic for children, teens and young adults. Developmental growth depends on social, communal, face-to-face interactions, learning, and joy with peers. Even prior to the pandemic, I watched a generation of children and young adults arrive through the gates of our camps worn-down by the academic year - where the pressures of performance, be it academic, artistic, athletic and/or social, was weighing down their spirits.
I also witnessed the weight of the world coming off their shoulders as they settled into our camps and began to breath in a new way of being. Nevertheless, we need to do more to support our adults as they support our young people. The combination of the pandemic, with what had already been brewing, requires new action.
URJ's Response to Fostering Resilience
I am thrilled to share that the URJ has hired its first-ever Director of Wellness for our Camps and Immersives: Amy Dolgin. Amy is a long-time participant of the OSRUI community, a mother of four, and a public health nurse with a social work degree. She will be leading our efforts around an integrated wellness strategy. While her focus this year will be to help our camps and Immersives navigate another successful summer amid an evolving pandemic, her long-term leadership will include a URJ-wide strategy and plan centering on Mental, Emotional, Social Health (MESH).
By integrating the physical well-being of our participants with the mental, emotional, social, Amy will partner with URJ camp and Immersives leadership, the Medical Advisory Team (MAT), and camp MESH teams to develop a long-term vision and plan which will support, nurture, and strengthen the resilience and wellness of the thousands of souls who come under our care every year.
The origins of Jewish camping, which is over 100 years old, stem from the need to get children out of inner cities, into nature, where they could catch a breath in a multitude of the sense: get fresh air and oxygen; but also inhale a sense of renewal. Jewish camping continues to be a gift, generation to generation by serving this original purpose, and more.
A note on Colleyville: Colleyville is in our hearts. While grateful for the outcome and the heroic actions of many, I am sensitive to how these moments add fear and stress to our community leaders. They serve as the caretakers for so many souls, and the parents who entrust us to care for their children. I am proud of the history of the URJ in preparing, training, and supporting our leaders around security at all of our programs, including our camps. Sadly, this moment reinforces the importance of that work, and we will continue to work with experts to review and upgrade our protocols, procedures, and training to ensure that the safety of our staff and participants remains paramount.
Related Posts
Image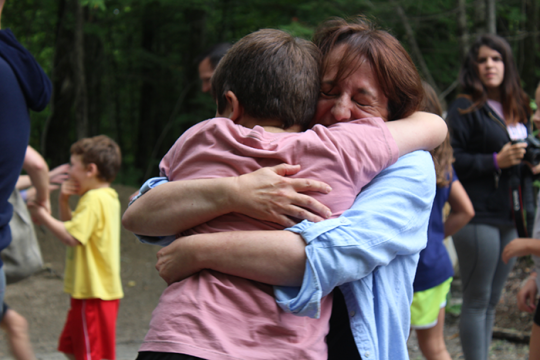 Camp is generally a great experience for kids. They deepen their Jewish identities, broaden their communities, and learn new life skills. However, these benefits can also mean your camper needs some time to process their experience on their own while readjusting to life at home.
Image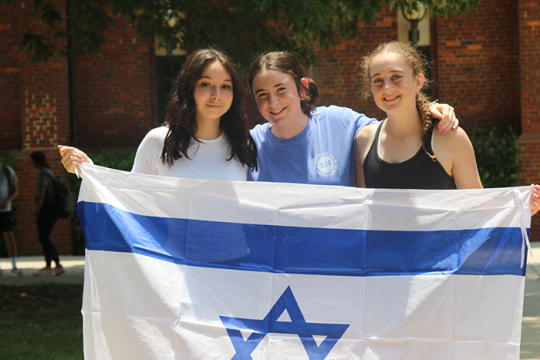 The URJ has been bringing Israeli counselors to camp for many years. Their presence offers several valuable benefits to the camp program.
Image
As I contemplate how God manifests in our lives, I'm struck by the value of faith not only in God, nature, and other unknown universal forces, but also by faith in each other as we all strive for a life filled with meaning, purpose, and joy.