Image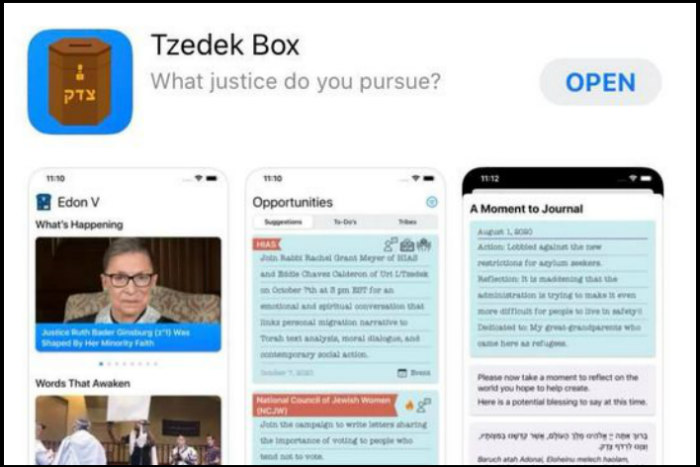 The past four years began with a march in the rain. Right after the presidential inauguration in 2017, I joined more than a thousand Jewish New Yorkers protesting the president's Muslim ban in the shadow of Lady Liberty, who had greeted many of our own ancestors to this country. Since then, so many of us have made signs, donated, sent postcards, and generally raised a fuss for racial justice, climate change, gun safety, LGBTQ+ rights, and more.
This is who we are. We are the descendants of Abraham who spoke truth to divine power, of Moses and Miriam who stood up to tyranny and led our people to freedom, of the prophets who insisted on righteousness, of generations of justice-seekers who have demanded better from those in positions of authority. Faced with flagrant and even gleeful attacks on human dignity and civil rights, you could bet all of the Chanukah geltgeltכֶּסֶף"Money" (Yiddish); often given as a Hanukkah gift; used for playing dreidel. we were going to show up.
But if clear flashpoints along the past four years have fueled our moral outrage and boosted our civic engagement, it does leave me wondering: with a new administration in charge, and yet with so much work still to do, what will it take for all of us to pursue the work of tzedektzedekצדקJustice – the tireless work of relationship-building, of learning, of phone calls and protests, of speaking truth to power, and of reflecting on our approach – with consistency?
It is in this spirit that I invite you, your family, your friends, and your networks to join a new, international initiative: the Tzedek Box.
The Tzedek Box is like a tzedekah boxtzedakah boxקֻפְסָת צְדָקָהContainer for collecting money for charitable purposes. It is customary to place money in a tzedakah box prior to candlelighting in the home. , but instead of coins, you put a slip of paper inside every time you confront an injustice. If you speak out against sexism in your workplace, if you call your senator's office about criminal justice reform, if you donate to register disenfranchised voters, write it down – not for self-congratulation, but for a chance to pause, to reflect, perhaps to seek divine partnership in the daunting work you are tackling. In this mini-diary entry, you might share how you are feeling, what you are realizing, or what you want to do next as a result.
Then, once a year, you'll open your box as a form of sacred accountability and as a chance to take stock of what you did and where you may want to redouble your efforts in the future. For some instructions on how you can make your own box, visit tzedekbox.org.
I've worked with Hebrew schools, teen groups, Hillels, Repair the World chapters, and adult groups who have all made their own boxes, and some people haven't known what actions to take. Thanks to Hebrew Union College's Be Wise Entrepreneurial Fellowship, we've built a free iPhone app that aggregates calls to action from members of the Jewish Social Justice Roundtable (like the Religious Action Center, HIAS, and the National Council of Jewish Women), so you can easily find them and participate. You can also create or join a "tribe" to see opportunities happening locally.
The app also allows you to choose the time of the week where you'd like to receive a reminder to add to your box. This allows you to develop a religious discipline around your advocacy work -- to be shomer/et tzedek, a guardian of justice.
The 2020 election reinforced for us a lesson that the Torah teaches every year: It is a long journey to the Promised Land. The work is ongoing, and no one Mitzvah Day – let alone one campaign – can transform the deeply rooted inequities that exist in our society. Let's commit to that work of tzedek every day. What justice will you pursue?
Learn more about the Tzedek Box and find instructions for making your own at tzedekbox.org.
Have something to say about this post? Join the conversation in The Tent, the communications and collaboration platform for congregational leaders of the Reform Movement. You can also tweet us or tell us how you feel on Facebook
Related Posts
Image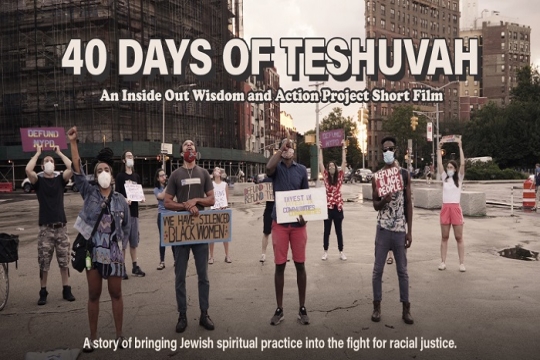 During the 2020 uprising for Black lives, Yehudah was the lead organizer of the 40 Days of Teshuvah action that created a space of mourning the destruction of Black communities and crying out to the Heavens for spiritual co-conspiratorship in the fight for racial justice.
Image
While Juneteenth marks an incredibly important step in Black American rights, it was just that – one step. Juneteenth celebrated slavery becoming illegal, but it did not do away with racism; not even close. And yet, the history and spirit of Juneteenth make me hopeful.
Image
The COVID-19 pandemic has shifted so much of how we engage Jewishly, but Shavuot is a fantastic holiday for families to celebrate from the safety of their homes. Here are a few ways you and your family can observe this rich, festive Jewish holiday this year.