Image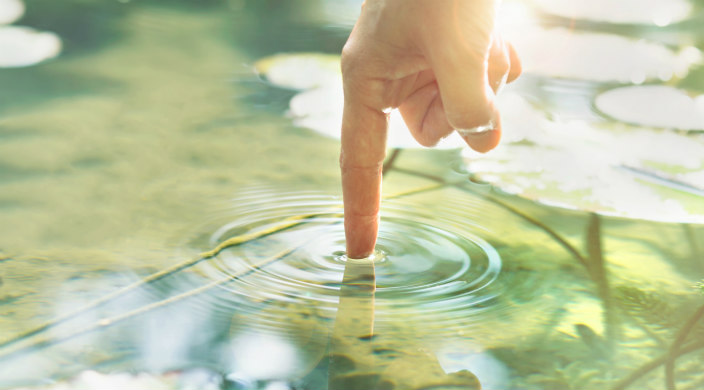 Two weeks before Passover, everything in Israel comes alive as if awakening from a coma. After a broiling summer, a short fall, and a dry winter, everyone enters a Pesach state of mind: Store windows are dressed in white, fields of wild yellow flowers fill the outskirts of the cities, kindergarten children practice the Four Questions, and donation centers overflow with goods. The one question everyone asks is, "Where are you going for seder?"
But in the life of a Jewish community that is always planning events in advance, Passover marks the imminent arrival of the heavy, suffocating, and complex shadow of spring that brings Holocaust Memorial Day, and a week after that, in a sort of manic-depressive sequence, Yom HaZikaron (Memorial Day for Fallen Soldiers and Victims of Terror) followed immediately by Yom HaAtzmaut (Israeli Independence Day).
Unlike Passover, in which the plague on the firstborn passed over Jewish homes, on Yom HaZikaron it feels as though our doorposts are marked with the blood of fallen soldiers, who secured our delicate personal and collective sense of safety with their lives. In such a small country, everyone knows someone who died or whose soul is forever damaged by the death of a loved one.
There is a clear Zionist message in the proximity among Passover, Yom HaShoah, Yom HaZikaron, and Yom HaAtzmaut: the passing over from bondage to freedom is the first step toward realizing one's responsibility in gaining independence. The founding of a sovereign nation for the Jewish people is the modern realization of the biblical Promised Land. Indeed, the State of Israel was founded on the ashes of the Holocaust, which also was bought with blood.
These are the facts.
But do these facts also hold a message strong enough to sustain a thriving Jewish-Israeli identity in our time? The fear is that our Jewish identity will forever be based upon wars and persecution, that it will justify itself only from a place of victimhood, persecution, and loss, all of which have been central components in our history.
Liberal Judaism and especially Reform Judaism provide an alternative: a spring of living waters that bring meaning, identity, and responsibility in our time. Ours is a Judaism inspired by the vision of the Prophets of Israel, that brings hope and, through tikkun olam (repair of the world), moves us toward an exemplary society that seeks peace.
What is the message we are bringing to the world and particularly to Israeli society?
Jewish and Hebrew culture provides us with a variety of answers to this question. As a female rabbi in Israel – a society in which the Jewish default is Orthodox – I see the concept found in Parashat Nitzvanim as critical:
See, I set before you this day life and prosperity death and adversity. For I command you this day, to love the Eternal Your God, to walk in God's ways, and to keep God's commandments, God's laws, and God's rules, that you may thrive and increase, and that the Eternal your God may bless you in the land that you are about to enter and possess. (Deuteronomy 30:15-16)
We must return to the heart of the Torah of life given to us. By continuing to strive toward a rich spiritual and community-based life, we will make emotional connections to others in a belief that the sense of closeness creates a commitment and a devotion to doing good. By establishing thriving Jewish congregations in Israel (which have doubled in the Reform Movement during the past decade), liberal Judaism meets modern life and all its challenges. Only in this way will we be worthy of inheriting the Promised Land, enabling us to minimize further the gap between Jerusalem of above and Jerusalem of below.
So how can we connect the language of national/local grief to the universal Jewish language of building an exemplary society? The answer lies in the transition from Yom HaZikaron to Yom HaAtzmaut, which invites us as a society, a state, and a people to savor the moment during which we lift our heads and look at the miracle of being both a people and nation. This transition offers a new opportunity to be liberated from Egypt and behave as responsible adults who are no longer slaves, but free people responsible for our fate – and the fate of all our people, as well as those living in our midst.
One evening, when I entered our congregation's Kabbalat Shabbat, I was glad to see a 70-something woman whom I had not seen since the last Yom Kippur. I asked how she was doing. "Much better than the last time you saw me," she responded with a smile. "Thanks to you I was able to recite Kaddish over my fallen son for the first time – and to say goodbye to him a little more this past year and continue with my life."
Related Posts
Image
These are Torah portion haikus.
Image
These Haikus focus on weekly Torah portions.
Image
These Haikus focus on weekly Torah portions.