Image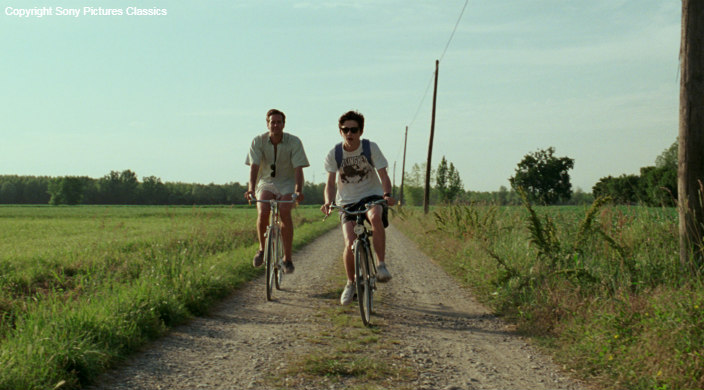 Call Me By Your Name has earned wide praise for its nuanced and lush portrayal of a young man's coming to terms with his sexuality.
In the movie, which is directed by the Italian-Algerian filmmaker Luca Guadagningo, 17-year-old Elio (played by Timothee Chalamet), an American Jew living with his parents in Italy in 1983, deals with his attraction to Oliver (Armie Hammer), a 24-year-old grad student studying with Elio's professor father (Michael Stuhlbarg). The teen and student end up forming a romantic connection and grapple with the consequences of their attachment as they try to keep their relationship secret.
Though the film, which is based on a book by the same name by André Aciman, did not receive any awards at the Golden Globes on Sunday, many expect it to win big at the Academy Awards.
Jewish themes and resonances abound:
It's based on a book by famed Jewish author.
In addition to the themes of sexuality, love and belonging, the film also deals with religion. Elio and Oliver are Jewish and speak about what their religious identities mean to them and how they differ from each other. Aciman is the author of the lush 1995 memoir Out of Egypt, about his childhood as the son of secular French-speaking Jews in Alexandria who were forced out after the rise of Nasser. Aciman has said his Jewish identity was central to the 2007 novel Call Me By Your Name.
"I would never have been able to write this book without Jewish content," he said in an interview with The Times of Israel.
In Egypt, Aciman was not open about his identity. At swimming lessons he feared the changing room because he did not want to reveal that he was circumcised.
"I don't want to undress before the other boys because if I did so, I'd reveal to the Catholics who thought I was Catholic, to the Greek Orthodox who always suspected I was one of theirs, or to the Muslims who assumed I was soon to convert to their religion, since I was the only European boy who attended Islam Class every week, that I was — to them — a sham," he wrote in an essay for The Threepenny Review.
Another time, Aciman was taken aback to see two brothers wearing mezuzah necklaces openly on the beach.
It's about Jewish identity as well as sexual awakening.
The influence of Aciman's own experience with Judaism can be seen in the movie, in which Elio grapples with his religious identity. The teen, who rarely meets other Jews, is stunned to discover Oliver wearing a Star of David necklace openly.
"My mother says we are Jews of discretion," he tells Oliver.
Later, Elio follows Oliver's lead and dons a Jewish star necklace, finding a different way to relate to his Judaism than the one chosen by his parents.
Despite the fact that Elio's family, like Aciman's, are "Jews of discretion," they still find ways to celebrate Judaism. For example, a scene at the end of the movie shows the family celebrating Hanukkah and lighting the menorah.
The cast has plenty of members with Jewish roots.
Chalamet, the actor who plays Elio, is the son of an American Jewish mother and a French father. In an interview with the blog Film School Rejects, he said he found the character's Jewishness an integral part of the film.
"It wasn't something I could verbalize or understand in a conscious domain, but rather there's something inexplicable about it that is a driving force in the film," Chalamet said.
Hammer, who plays Oliver, has Jewish heritage on his father's side, and his great-great-grandfather was the Russian-Jewish oil tycoon Armand Hammer. But his family did not focus on their Jewish background, Hammer said. 
"It was always a big deal in my family that we were Russian, more so than anything else," Hammer, who has a tattoo of his last name written in Russian on his wrist, told Vulture. "My great-grandfather Armand was Jewish, but he didn't even get his bar mitzvah. He was gonna be bar mitzvahed, and then he died the month before. That's case in point of how it all kinda went."
Meanwhile, Stuhlbarg, who portrays Elio's father, was raised in a Reform Jewish home in Long Beach, California. Stuhlbarg, who portrayed Jewish physics professor Lawrence "Larry" Gopnik in the film A Serious Man, has said that being Jewish was an important part of his childhood.
"I went to Hebrew school, I was bar mitzvahed, I went to confirmation class, and I went to hang out at this Jewish community center, and went to Jewish camp, even. It was a big part of my life," he told The Scorecard Review. "As I got bit by the acting bug, that sort of became the second half of my religion."
For more Jewish arts and culture content, subscribe to the Tuesday edition of our Ten Minutes of Torah series.
Related Posts
Image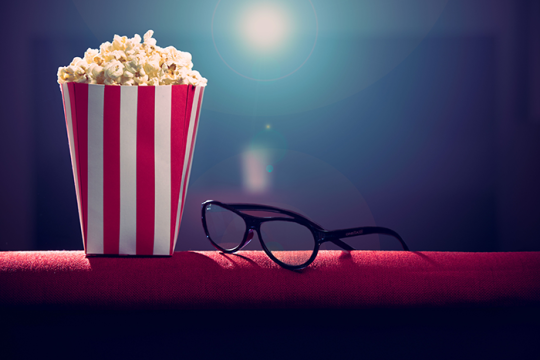 Two very different Jewish films have emerged on the 2023 late summer film scene. One depicts the trials and tribulations of a 75-year-old legislator during the greatest crisis of her life, the other portrays a 12-year-old girl on the cusp of adulthood.
Image
As we are amidst the season of new beginnings - new Jewish year, new school year, and new Torah cycle - we have a wonderful opportunity to explore the many Broadway composers who were inspired by the Biblical beginnings of the Book of Genesis.
Image
One might not immediately associate Frank Stella (b. 1936), the American painter, sculptor, and printmaker noted for his work in the areas of minimalism and post-painterly abstraction, with a lyrical poem that concludes the traditional Passover meal.