Image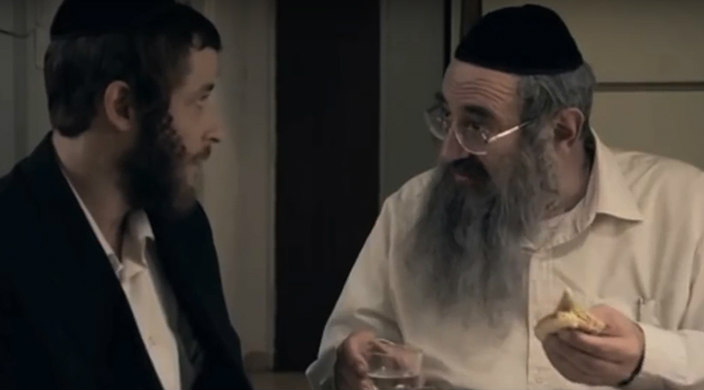 Recently, my children reveled in a long-awaited snow day. While my teenage sons occupied themselves with homework and sledding, I escaped the winter blast to watch a few episodes of the Israeli television series, Shtisel, now available on Netflix.
Rationalizing that I was also folding the laundry, I sat at the edge of my bed transfixed by the lives of members of the fictional, ultra-Orthodox Shtisel family. Although I had lived in Jerusalem intermittently in the 1980s and 1990s, I had never been particularly curious about the black-hat-wearing, anti-Zionist residents of Jerusalem's Geula neighborhood. I couldn't see what I had in common with members of the haredi community, who would view my liberal Judaism as not only unkosher, but also destructive to the future of Judaism.
Then, I met the fictional widower Shulem, four of his six children, at least eight of his 32 grandchildren, and – most lovable of all – his mother, Malka. Sure, their lifestyle was worlds away from mine, wrapped up as it was in arranging marriages, following Jewish religious law to the letter, even scorning Israeli Independence Day celebrations.
And yet, over the course of the two seasons' 24 episodes, I became hypnotized by the dialogue, the Hebrew and Yiddish greeting me like a long-lost friend. Although I still scanned the bottom of the screen for subtitles, the verbal pacing was deliberate and poetic, and the cadences were lovingly familiar.
Wigs and black hats originally alienated me from the characters, who seemed to belong to a sepia-colored, 19th-century Eastern European world. The more I watched, though, the less the clothing mattered as characters' struggles with universal issues took center stage: professional and marital satisfaction; the constant push-pull between tradition and individual expression; the indignities of aging; and the way emotional and financial responsibilities of raising a family occasionally paralyzed them.
When Shulem's grandson takes pity on a stray dog, I could hear my own grandmother, of blessed memory, scolding my mother for allowing us to have a pet, a filthy hunt (Yiddish for "dog") in our Jewish home. "If there's a Jew with a dog, either the Jew is not a Jew, or the dog is not a dog," the family patriarch announces in Yiddish. Then, he feeds the little dog his leftover schnitzel from Shabbat.
That's the thing about Shtisel. Acts of compassion are as prevalent as cholent (a long-cooking stew, generally eaten on Shabbat) in this complicated world created by writers Ori Elon and Yehonatan Indursky.
For instance, granddaughter Ruchami (whose name in Hebrew means "compassion") embodies kindness and creativity, ghost-writing letters from her father – in Argentina in the midst of an emotional and religious breakdown – that offer advice and encouragement to her little brothers. Likewise, Grandmother Malka prays not only on behalf of her grandchildren and great-grandchildren, but also on behalf of fictional characters she views as misguided on the American soap opera The Bold and the Beautiful.
In this black-hat soap opera, our hearts also follow several characters' pursuit of love, including those of Akiva, Shulem's youngest son, and of Shulem himself. Played wonderfully by Dov Glickman, Shulem, a widower, discovers that a matchmaker, who jots notes about his clients, has scribbled "smokes and eats" next to Shulem's name. The aging and lonely yeshiva principal strives to transform that characterization into the description offered by his dedicated secretary: "father and educator."
Whether or not we wear payot (side curls traditionally worn by Orthodox Jewish men), each of us struggles constantly to grow into our best selves. Watching the show's characters find their way back to family and responsibility – where they forgive one another, embrace love, and refuse to let the world tamper with their souls – offered a much-needed blast of warmth and beauty on a cold February day.
For more Jewish content, subscribe to the Ten Minutes of Torah series.
Related Posts
Image
As someone who mostly steers clear of reality television in favor of more premium (read: snobbier) fare, I was a little hesitant to check out Netflix's new reality series, "Jewish Matchmaking."
Image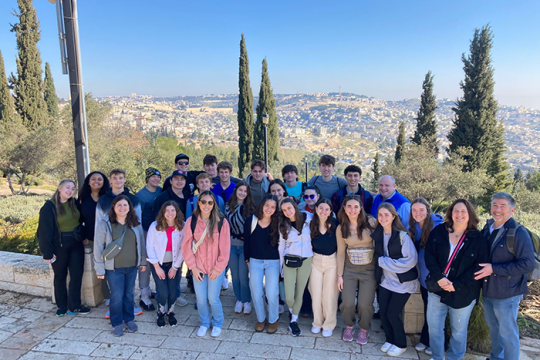 What happens when you take six Jewish teens and six Catholic teens to Israel? This was the very question that Roger Tilles and the late Fr. Tom Hartman hoped to answer in 1988 when they organized Project Understanding.
Image
In November 2006, I set out with a pack on my back to walk the Land. I knew that before I enlisted in the Israel Defense Forces, I wanted a more intimate relationship with the country that I had made my home.