Image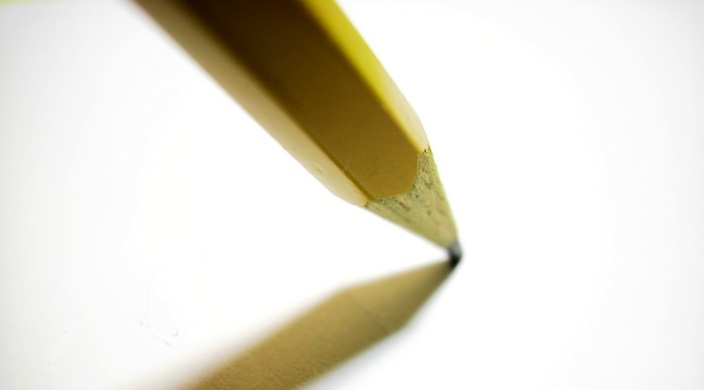 Everyone has a story to tell. Maybe it's a story about our parents. Maybe it's a story about how we grew up or what happened to us as adults. Whatever the stories are, they are the experiences of our lives. Certainly, none of us goes through our lives without challenges and difficulties – but for those of us who are parents, our discussion of those events may provide emotional support when our children face their own life predicaments. Our stories of adversity and resiliency in our own lives may provide important and helpful lessons.
When faced with the prospect of our own eventual death, many of us may only be thinking about money to be dispersed or property to be divided as part of our estate. Very few consider whether a family story will survive for future generations, whether a life lesson has been adequately shared, or whether a final message of love can be conveyed.
I started thinking about this issue when I turned 40 and became an "orphan," having lost my father a year earlier and my mother more than 10 years before that. I felt then – and it is a feeling that continues to this day – that I wished I could still talk to my parents to get their advice, to hear more about their lives, and to continue to learn from them. I realized that although they were present for very important parts of my life, I was now missing them through the most difficult parts of my life – raising a family and mastering adulthood. I wanted to talk to them to discuss the way I was raised, how they saved to build for their futures, how they stayed married for 44 years, and what they might have done differently.
Then I thought about my own children. Will there come a day when they have questions for me that I may not be here to answer?
I sat down and began to write my stories and thoughts for my two children. I wrote first about my family, who they never got a chance to know. I wrote about my grandparents, my mother, and my father. Then I wrote about growing up, going to college, getting married, and having children. I added my thoughts about values such as honesty, integrity, and courage. I even wrote about food, baseball, prayer, and dogs.
I continued to write occasionally, as situations inspired me. I was 50 by the time I compiled all of my notes, and I decided that I should discuss at least 50 different subjects, one for each year. As it turns out, those 50 topics expressed things about me, my parents, and my grandparents that my children might otherwise never have known or remembered. More importantly, they included my thoughts about certain values and ideals that I hope my kids will consider as my advice for the future.
When I shared my writings with my rabbi, he immediately recognized that I had essentially created an "ethical will" for my family.  Intrigued by the concept, I eventually came to learn that many examples of ethical wills can be found in Jewish tradition. Such ethical wills, which historically were passed down through oral storytelling, now exist as writings from one family member to another. Such writings, passed from parents to children, can be more priceless than any financial inheritance.
Interested in writing your own ethical will? First, think about the stories you want to tell, the ones that are at risk of being lost if you don't write them down. Most importantly, share your message of love – especially the feelings that you have but often do not share, the feelings you want to express but somehow have trouble communicating.  The beauty of ethical wills is that there is no required format. There are no word minimums or maximums, only the need for true intent in your writing.
The easiest way to begin writing is to prepare an outline of topics and then write about those items that you select. After you create your list of topics to discuss or messages to share, you can then begin to fill in the words to tell your story. In that many people view ethical wills as writing a love letter to their families, you should feel comfortable sharing your experiences in life, the lessons learned, and messages like forgiveness and regrets. When you're ready, it may be appropriate for you to add an introduction, an explanation of why you wrote what you wrote, and maybe a conclusion where you can add some final thoughts.
Wherever you choose to start, the key to writing your ethical will is simply to start, period. It is never too early to begin. This is your chance before it's too late. Take a deep breath and start writing.
Scott I. Zucker is a practicing attorney and president of Temple Sinai in Atlanta, GA.
Related Posts
Image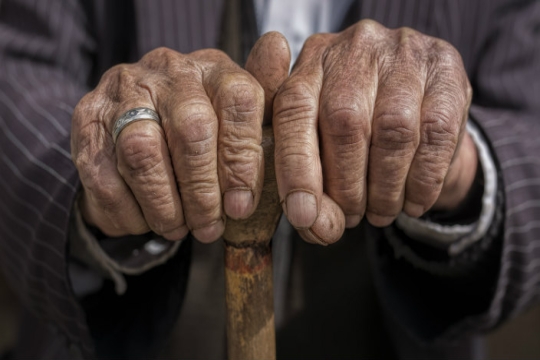 The following poem, from Al Vorspan's posthumously published "Scrapbook Memoir," offers insight into aging with humor and grace – plus an important, biblical life lesson at the every end.
Image
"Let me one day soon wake up to praise Your name first and not to think about tragedy and fear. Let all humanity arise from slumber and fight injustice wherever it may occur."
Image
I wonder: Do souls see and remember? Are they aware of what goes on among the living? Do they have feelings? Are they close with God? Do they only see and connect with people they love? Does this connection last for eternity?