Image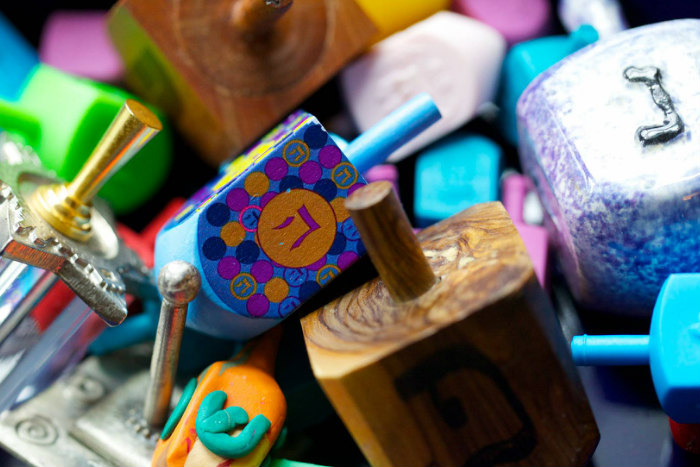 Hanukkah is nearly here again! We celebrate it every winter, but in case you've forgotten the blessings, can't quite remember which way to light the hanukkiyahhanukkiyahחֲנֻכִּיָּהNine-branched candelabra used during Hanukkah – eight branches for each night of the holiday, plus another branch (often taller, central, or more prominently displayed) for the shamash (helper) candle, which is used to light the others. , or just want to try a new recipe, here's everything you'll need to kick off your celebration this year. 
Brush up on the history of the holiday: Learn more about Hanukkah, a festive eight-day celebration and one of the most widely observed Jewish holidays.
Learn the proper holiday greetings: Learn how we greet one another on Hanukkah... and why we spell it the way we do (plus other popular spellings).
Teach the Hanukkah story to your children: Rabbi Sara Y. Sapadin shares a kid-friendly version of the Hanukkah story to help you explain it to your children, plus a helpful animated video.
Recite the blessings over the Hanukkah candles: Here you'll find the Hebrew text, transliterations, and English translation, both written and audio versions. On the first night only, we also recite the Shehecheyanu, which the blessing we say the first time we do something each Jewish calendar year.
Light the Hanukkah menorah: Candles are added to the hanukkiyah from right to left but are kindled from left to right. The newest candle is lit first. Watch our how-to video to be sure you've got it right.
Turn on holiday music: Whether you're celebrating with kids or simply want to listen to some tunes on your own, our Spotify playlists are sure to get you in the holiday mood.
Make a festive holiday meal: From and to sweet plantains and Moroccan fried dough, we've got tons of recipes to help you make this Hanukkah a truly delicious one.
Play dreidel with your family: Learn how to play this traditional Hanukkah game, along with a modern-day spin, then enjoy! We've also got printable instructions, if you need them.
Send ecards to your loved ones: Can't celebrate with friends and family this year? Send your love in the form of free holiday ecards. You can even attach your favorite Hanukkah recipes.
How will you celebrate Hanukkah this year? Find us on Facebook, Twitter, and Instagram to share your stories, recipes, photos, and more.