Image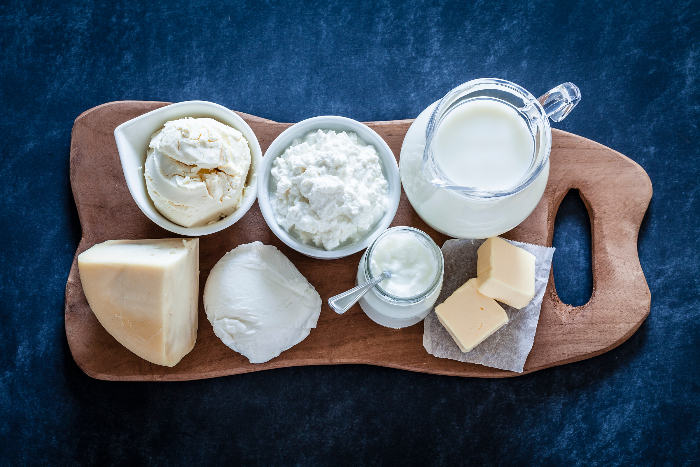 Whether you're celebrating Shavuot with dairy-based foods, making a meal for National Cheese Lovers Day on January 20, or just want to whip up a Jewish dish that features your favorite food, these recipes have got you covered.
Known in Greek as Boyikos de kezo, these scones are best eaten warm, freshly baked with some crumbly Greek feta cheese and olives at teatime or at brunch.
Writes a Long Island rabbi, "I've never been to a house party or Oneg Shabbat in Georgia that didn't display a huge bowl of cheese straws. We New Yorkers don't know what we're missing!"
Here are all the flavors of the Mediterranean in one layered dish! As part of your dairy meal, serve this as an appetizer or accompanied by a warm pita or bagels.
Blintzes are sweet or savory, filled with jam or fruit, meat, potatoes, or in this case, cheese. Why not try them in casserole form?
While the term levivot technically refers to the potato pancakes so common at Hanukkah, this version with sweet cheese is a fun variation that's perfect for dessert.
A modern version of a soufflé, bread (ideally, leftover challah!) binds the ingredients together. The dish needs to be assembled ahead of time or even the night before.
This ricotta cheese-filled honey pie is perfect to serve on both Shavuot and Rosh HaShanah – but most of all, it is a reminder of the Jewish community in Greece.
A Persian cheese plate is a perfect starter for a hot summer meal, and the fresh herbs, eaten as a main component in this dish, beautifully complement the cheese.
With their flaky dough, these Haman's hats are reminiscent of burekas, the small hand pies popular in Israel and the eastern Mediterranean.
This delicious gratin is known also known as quajado di pasi kon patata i keso (sfongo) in Ladino. Served piping hot, this makes a wholesome light family meal.
This recipe honors the heroine Judith, who saved the Jews from annihilation by feeding salty cheese and wine to General Holofernes, getting him drunk enough so she could behead him and scare off his troops.
Cheesecake is the classic Shavuot dessert but delicious any time of year. This one is topped with a garland of fresh fruits.