Image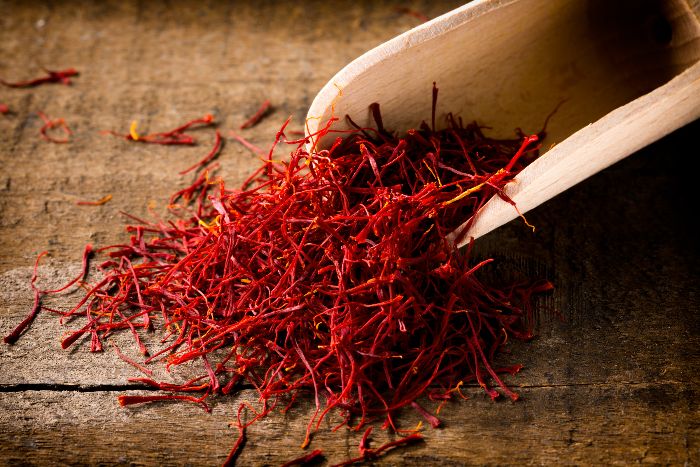 The origins of Persian cuisine date back to the sixth century B.C.E., when Cyrus the Great led his Pars tribe (the Persians) in conquering a vast territory stretching from India to Greece.
As both the Silk Road and the spice route passed through Persia, the people were introduced to new flavorings (black pepper, coriander, cardamom, cinnamon, cumin, fenugreek, saffron, sumac, and turmeric) as well as new foods (citrus fruits, eggplant, rice).
Similarities between Persian and Indian cuisine are still evident to this day. For example, the Indian sweet and spicy seasoning Garam Masala is related to Persian advieh, an aromatic blend of cinnamon, cardamom, cumin, and crushed dried rose petals. Both are often used in marinades and in grilling seasoned kabobs, a hallmark of Persian cooking.
The use of fresh herbs such as basil, chives, dill, parsley, mint, tarragon, and marjoram add to an abundance of flavors in Persian cuisine. Onions are very popular too in all forms, including scallion and leeks. Garlic, however, was not used in ancient Persian cooking, though modern-day recipes will call for it.
Exploring some of Toronto's ethnic eateries, it was my good fortune to meet Samira Mohyeddin, who established Banu Restaurant after she and her brother fled to Canada from Iran after the 1979 revolution. Samira points out, in a Q&A on the back of Banu's menu, that the revolution brought "fascist theocrats" to power who restricted Iranians' lives and outlawed the production and consumption of all alcohol, including the Shiraz region's famous wine. Banu's menu reflects the flavors and fragrances of Samira's homeland which she loves and misses dearly.
Enjoy the Persian recipes on this website — one right out of Samira's kitchen — and eat in good health!
If you like to cook, eat, and talk about food, sign up for The Jewish Dish, a monthly email of recipes, fun food facts, holiday tidbits, and more... all with a Jewish twist. Delish!​​​