Image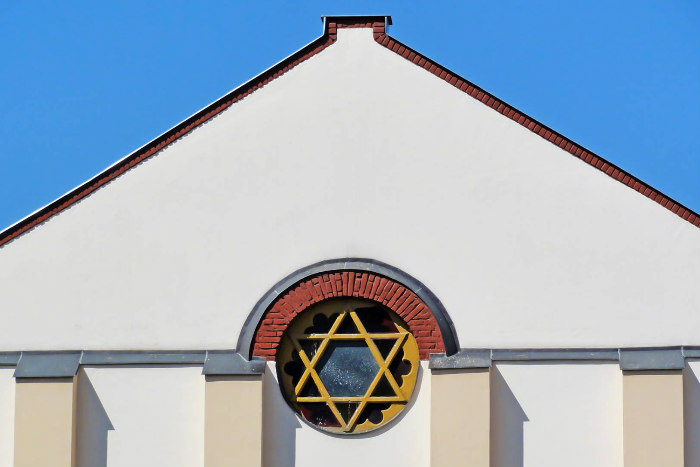 I grew up in a Conservative Jewish household, bordering on Orthodox, with my parents, sister, and maternal grandparents, who followed all the tenets of the religion. My immediate family kept kosherkosherכָּשֵׁרLiterally, "(ritually) fit" or "proper;" refers to foods that are permitted to be eaten according to kashrut, the system of Jewish dietary laws and practices. Colloquially, we say that a food is kosher (or not) and a person "keeps kosher" (or doesn't); can also describe ritual objects that are ritually fit for use (i.e., Torah scrolls, tallit, etc.). in the home, but not outside. We went to shulShulA synagogue. only on the holidays. I went to Hebrew school, where I learned to davenDaven ל) הִתְפַּלֵּל)Yiddish for "pray." Typically involves Hebrew chanting, traditional melodies, and some movement during prayer. and a bit about the holidays. Questioning anything was not allowed!
As the time of my becoming a bar mitzvahbar mitzvahבַּר מִצְוָהCeremony marking a boy's reaching the age of religious maturity; plural: b'nei mitzvah. neared, I switched from Hebrew school to a private tutor and learned my haftarahhaftarahהַפְטָרָהSelection from the Prophets read or chanted after the weekly Torah portion; plural: haftarot reading from a recording. I practiced for hours. When I questioned what I was reading, my tutor called my mother and said, "Tell Gary to stop questioning and just recite."
I vividly remember sharing my bar mitzvah with five other boys on September 14, 1963, in a shul I had never attended, not knowing anyone – not even the rabbi. The only thing the rabbi said to me on that Shabbat morning was that I would be limited to a small portion of the haftarah because of the other boys. That was fine with me!
I had yet another reason for leaving the faith, albeit a secret to everyone: I was gay. In the Jewish community of my childhood, gay people were referred to with derision, using a Yiddish slur not to be repeated here.
The day after my bar mitzvah, I announced to my parents that I was never going to shul again – and true to my word, I cut off from communal Jewish life. If I needed something, I'd say, "Please God, let me"… and I'd fill in the blanks, but I didn't go to temple to pray, didn't keep kosher, and didn't have any relationship with God. I still liked some of the traditions, so I called myself "a cultural Jew."
But something was missing from my life.
I seemed to have become a person who was spiritual, but not religious. I studied different philosophies, changing my focus when they no longer worked for me. I never believed there was only one path to follow, and there was certainly not an old man with a beard looking down on me passing judgment.
It's amazing how sometimes things happen for a reason. My friend Rebecca asked if I would do an aliyahaliyahעֲלִיָּה"Going up." The honor of being called to recite the blessings before and after the Torah reading. Also refers to immigration to Israel, to "make aliyah" to Israel; plural: aliyot. Lit. "Ascent." at her daughter's bat mitzvah at Temple Beth Israel in Pomona, CA. I was honored and wanted to do it for them, but I had no idea, at first, what that even meant. After Rebecca explained, I took it upon myself to learn the Torah blessings, amazed at my uncanny ability to remember how to read Hebrew.
On the day of the bat mitzvah, people I didn't know greeted me warmly at the door. I sat down, feeling very nervous, and silently rehearsed the prayers – and then, all of a sudden, the sanctuary was filled with live music and the prayers were sung in Hebrew and English. The rabbi explained the meaning of each prayer. I was in a kind of Jewish Twilight Zone, a strange new world for me – but I liked it. As I performed the aliyah blessings, a distant feeling came over me, and the thought: There might actually be a God. 
Not knowing if I would be shunned, tolerated, or accepted, I decided to give my religion another chance. I was not prepared for the warm and welcoming atmosphere I found at Temple Sinai of Palm Desert, CA. Being gay was as acceptable as having brown hair, being a senior citizen, or being a fan of musical services. In this congregation that celebrated diversity, I was accepted as a Jewish man in all the aspects of my being.
Today I am an active part of a Jewish community. I participate regularly in Shabbat services, tutor in the religious school, and serve on the board of trustees. And I became a bar mitzvah for a second time in a way that was meaningful to me – this time not alone, but with a band of travelers who gave me encouragement and support.
Searching for your own spiritual home? Find a Reform congregation near you.
Related Posts
Image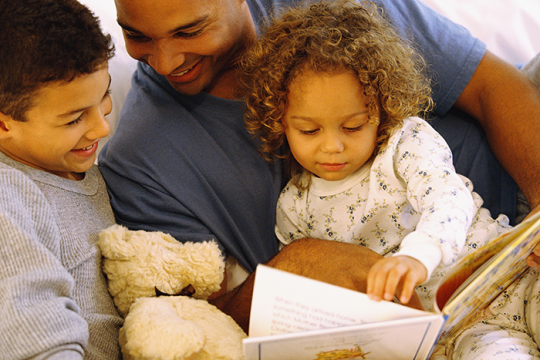 The Jewish people love to share stories, as memory is a central Jewish value. We cannot forget what has happened to us because we must share it with future generations. The past is one of our best learning tools.
Image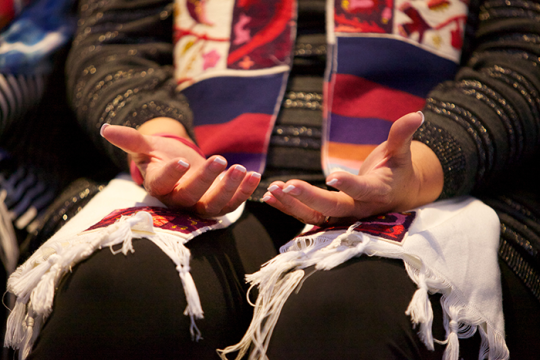 My Hebrew name is Emunah, and I have autistic spectrum disorder (ASD).
Image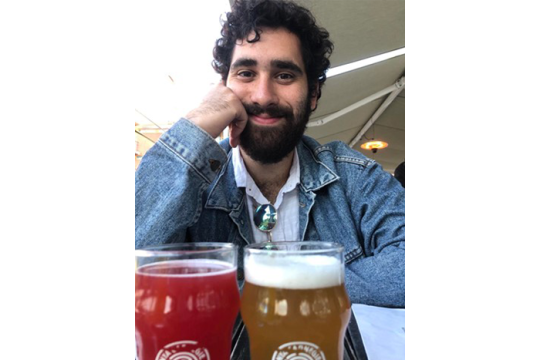 Third-year Hebrew Union College-NYC student Jesse Epstein hopes to make Judaism more accessible, meaningful, and relevant for today's Jewish community – through beer. He recently became the owner of Shmaltz Brewing Company, a beer-brewing brand aimed at providing community members with a mode and environment for consumption steeped in Jewish ethics, text, and tradition.