Image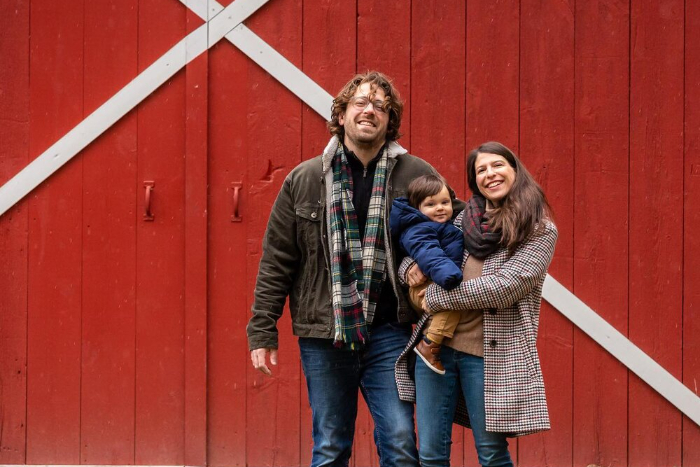 In Jewish culture, food and art are often interconnected – not just in the form of beautiful designs (like a beautifully braided challah or an elaborate Passover seder plate), but also in the personal stories that inspire the food in the first place. Sam and Lauren Trohman, a Jewish couple, tell their story by creating butters made from almonds, cashews, pistachios, and pecans for their company NOSH Butters.
We spoke with the Trohmans to learn more about their business venture and what their work means to them.
ReformJudaism.org: How are you two doing with everything going on in the world right now? How are your families and friends holding up?
The Trohmans: We feel good, mostly. We are so lucky. It's been hard not seeing our family during the COVID-19 pandemic, and our business has taken a hit. But we have a roof over our heads, food to eat, and we're all healthy and (mostly) happy. Plus, our young son, Ira, has kept us inspired and grounded during all of this.
ReformJudaism.org: What inspired you to start this business?
We've both always loved nut butter; it's a staple in our house. Lauren has a food and nutrition degree and geeks out over all things culinary. Sam's the entrepreneur who thought it would be a good idea to try making pistachio butter at home. We loved it and we figured others would, too!
We started experimenting with different ratios of nuts and other ingredients to create really unique blends that you can't find at your standard grocery. The endless possibilities, along with the opportunity to provide clean, plant-based ingredients, excited us and inspired us to start our business in 2018.
ReformJudaism.org: What kinds of butters do you specialize in?
We make unique nut and seed butter blends that are all plant based/vegan, gluten-free, palm-oil free, dairy-free, wholesome, and delicious. They are as satisfying eaten off a spoon as they are in something more complex, like a stir-fry sauce. Our most popular product is Golden Cashew Almond Butter, made with turmeric, ginger, and cinnamon. It's warm and cozy. Pistachio Almond and Cashew Almond are unsweetened, but we have options sweetened with maple syrup and dates for people avoiding sugar. We also offer limited-edition seasonal flavors like Pumpkin Spice.
ReformJudaism.org: NOSH's social media pages have not kept silent about social and racial justice issues. How does Judaism inspire you as an activist and a creator?
Sam Trohman: I'm not religiously practicing, but I'm proud of my Jewish heritage and believe it has given me a unique perspective on the world and inspired me to follow my heart.
We are a family that values compassion, tolerance, and equity, and we want to use NOSH as a vehicle to support causes around social justice. While NOSH is an acronym for Natural Origins to Satisfy your Hunger, we also liked the use of a Yiddish word ("nosh" means "snack") as a nod to our background.
ReformJudaism.org: What have you learned from turning your artistry into a successful business, especially in a time like this?
We've learned to not take good things for granted and also how to solve problems on your own because life is full of them. If you want to run a business, you'd better be prepared to try and solve one after another.
Surprisingly, however, this journey has been about far more than just nut butter. It's been about connecting with others and finding ourselves. Sometimes we've had people come up to us at shows or send us genuinely kind messages about our products. One man even told us how our products brightened his days during a difficult time in his life.
NOSH is a reflection of ourselves – our passion and creativity and intelligence – and has allowed us to develop real connections with people that we wouldn't otherwise have had the opportunity to do.
To stay up to date on NOSH's journey, you sign up for NOSH's newsletter or follow @noshbutters on Facebook, Instagram, and Twitter.
Related Posts
Image
For children in interfaith families, clarifying the role of religion in the family dynamic is important.
Image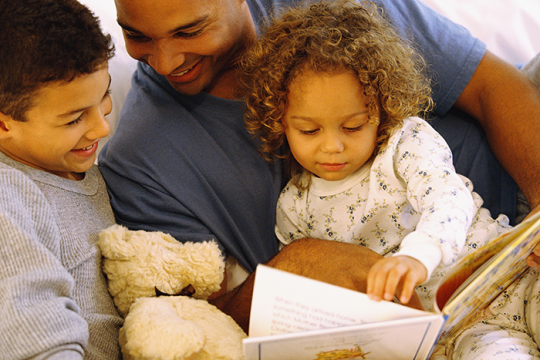 The Jewish people love to share stories, as memory is a central Jewish value. We cannot forget what has happened to us because we must share it with future generations. The past is one of our best learning tools.
Image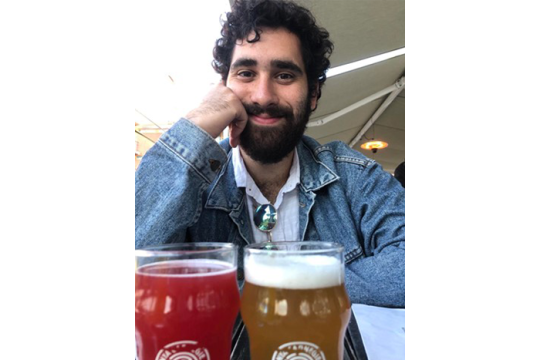 Third-year Hebrew Union College-NYC student Jesse Epstein hopes to make Judaism more accessible, meaningful, and relevant for today's Jewish community – through beer. He recently became the owner of Shmaltz Brewing Company, a beer-brewing brand aimed at providing community members with a mode and environment for consumption steeped in Jewish ethics, text, and tradition.