Image
"Live as one of them, Kal-El, and discover where your strengths and power are needed. And always hold in your heart the pride of your special heritage. They can be a great people, if they wish to be. They only lack the light to show the way..."
Forty years ago, these words from Superman gave such special meaning to a 13-year-old nerdy kid (from Compton, no less) who was still in search of meaning, purpose, and a father figure. Like many kids my age, I had vivid dreams of what I wanted to be: astronaut, firefighter, and Air Force pilot come to mind.
My greatest ambition, however, was a lot less practical: I wanted to be a superhero.
Much like Jerry Siegel and Joe Schuster, the two Jewish teenage boys who created Superman, I witnessed so much darkness and injustice in the world. I wanted to find a way to fight back against it and to inspire others. At that time in my life, my personal definition of being a superhero meant making my mother, my first real-life superhero, proud; pleasing who or what I thought of as God was also important to me.
Throughout the years, my definition of a superhero would remain largely the same: Someone who makes a positive impact on others, whether they save all of humanity or have a lasting impact on just one person. Little did I know that, along with the teachings and legacy of my superhero mother, my own eventual Jewish journey would open my eyes and provide me with the tools to become the superhero that I'd dreamed all my life of being.
My mother grew up in the unfairness and the darkness of the American South. She also found herself during the Civil Rights Movement, and it was during that time when she discovered her voice. Witnessing segregation, police beatings, and other injustices toward People of Color firsthand, she aligned her values with the goals of fairness, equality, and social justice. She tried her best to pass those same values on to my six siblings and me.
Throughout my younger years, a constant was watching my siblings being arrested and jailed during some point in their lives. My siblings' arrests and incarcerations, as well as my own encounters with police of questionable motive, made me question my own perceived value, both as a man and an American citizen. Fortunately, I never allowed cynicism to overtake what was a still-maturing sense of values. These events, however, took a deep toll on my mother; she looked upon herself as a failure.
I couldn't allow this. It was my duty to be the best son, student, and person I could possibly be – for her. I wanted to demonstrate the fruits of her love, affection, and hard work for us. I wanted so badly to become her hero – and I feel that Judaism has given me the strength to do so.
I like to tell people that being Jewish brought out the beauty within me that I was never able to put into words or actions until I came face to face with its illuminating teachings. My younger years were filled with searching for my place in the world, seeking a way to use my voice to help others. Using my personal experiences with racism and discrimination, as well as my desire to demonstrate fairness and the best of the human condition, I began to see Judaism as illumination, inspiration, and foundation.
My rabbi helped re-introduce me to the voice of justice that my mother and her ancestors passed down to me. Now, I feel as though I have ownership of my place and voice, and I can stand up and speak out for all that is fair and good. Judaism didn't just provide a light showing me the way; it also showed me how to light the way and help bring out that light in others, a form of passing of the torch that I hope my late mother would encourage and be proud of.
I finally found the superhero within me, a power forged upon the mighty shoulders of those who came before me. My journey and my Judaism have instilled within me a drive and a desire for peace, love, justice, and equality for all. In my not-so-mild-mannered guise as a school teacher (and all-round pretty decent guy), I carry the mantle set forth by my mother and the various mentors in my life who have allowed me to realize the hope of making a genuine difference – and to become a hero.
As the late Jewish comic book writer Stan Lee once wrote, "A hero can be anyone." Why not me?
Related Posts
Image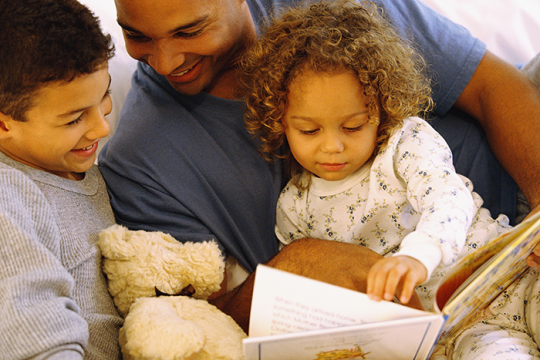 The Jewish people love to share stories, as memory is a central Jewish value. We cannot forget what has happened to us because we must share it with future generations. The past is one of our best learning tools.
Image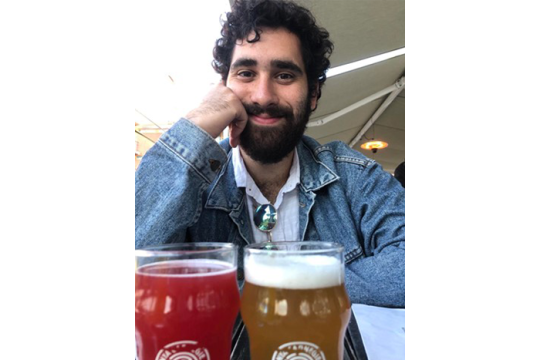 Third-year Hebrew Union College-NYC student Jesse Epstein hopes to make Judaism more accessible, meaningful, and relevant for today's Jewish community – through beer. He recently became the owner of Shmaltz Brewing Company, a beer-brewing brand aimed at providing community members with a mode and environment for consumption steeped in Jewish ethics, text, and tradition.
Image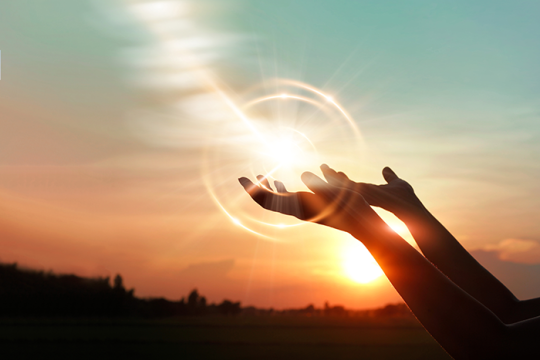 This time of year, we hear again and again about how much emphasis Judaism places on the nuances of how to address harm of all kinds. I am convinced that the steps of repentance and repair outlined by the medieval Jewish philosopher Maimonides make sense not only in our individual lives when we harm our coworkers, friends, family, and intimate partners, but also in reference to the communal, cultural, and national levels.