Image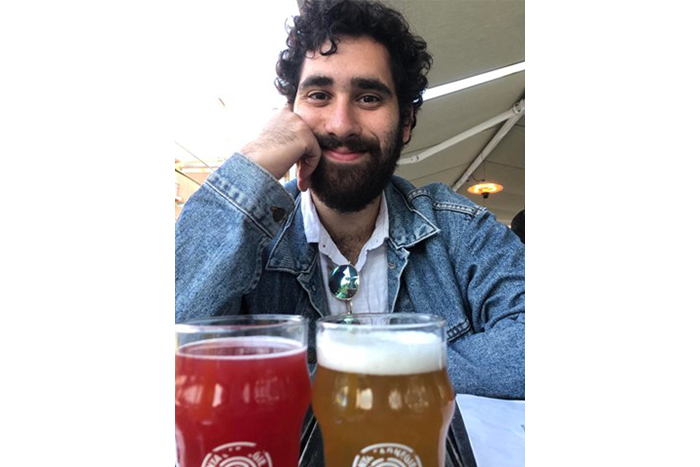 Third-year Hebrew Union College-NYC student Jesse Epstein hopes to make Judaism more accessible, meaningful, and relevant for today's Jewish community – through beer. He recently became the owner of Shmaltz Brewing Company, a beer-brewing brand aimed at providing community members with a mode and environment for consumption steeped in Jewish ethics, text, and tradition.
As the rabbinic intern (and sole rabbinic figure) at Temple Sinai of Saratoga Springs, a congregation of around 210 families, he has already informed his developing rabbinate through hospital chaplaincy, a Hillel internship at a large university, pulpit work, and rabbinic entrepreneurialism -- developing an ethical business with a Jewish framework, "demonstrating what it really means to participate in the commercial world through Jewish values."
Epstein started homebrewing in his basement as a form of self-care after his rabbinical school went virtual in summer 2020, and he spent long days sitting in front of the screen discussing heavy topics. "When He'brew (now Shmaltz Brewing Company, named after the Yiddish word for rendered chicken or goose fat, an integral part of Ashkenazi Jewish cuisine) announced its farewell a year and a half ago [after 26 years], I immediately reached out to the previous owner, Jeremy Cowan, to share some of the ideas that had been fermenting in the back of my mind regarding a sort of rabbinic brewpub," said Epstein.
"Jeremy loved my ideas -- which largely dealt with building off of the brand's "shmaltzy shtick" (shtick is a Yiddish word that describes a comic, repetitious performance or routine) -- its familiar, comforting, Jewish humor -- and adding meaning and depth in order to facilitate community building, learning, and social justice through the framework of beer."
Where "Judaism, used to be more of an overarching identity or a lens through which every action and activity in life was viewed, today, for many Jews, it's become a vague component of their culture, or an outdated-feeling prayer practice that one might participate in or observe on rare occasions only when one feels compelled to show up at a synagogue for a family member or friend's life cycle event," he explained.
For those who do not connect to prayer, Epstein maintains that Judaism has so many other beautiful ways to connect with history, spirituality, community, and justice, and our 3,000-year-old traditions must be used as a guiding force beyond the walls of the synagogue.
"A lot of people relate to the experience of connecting with others over a pint of beer, and often feel more comfortable discussing big-life questions and engaging in social justice in a brewery than in a synagogue," says Epstein.
Currently, Epstein is aiming to host pop-up holiday events in the short-term before returning to wider-scale distribution, brewing workshops, and "Torah on Tap" programs, which will explore "Judaism's relationship with nourishment, nourishment of the body, nourishment of the mind, and nourishment of the soul."
"We'll drink beer and learn about the biblical origins of brewing and drinking within Judaism. We'll examine the ingredients of water, barley, hops, and yeast and each of their sacred qualities. We'll learn what Jewish sages and scholars throughout the ages have said about beer, alcohol, and food, and how the act of consumption -- or lack thereof -- has been and can be used to celebrate holidays, acknowledge moments of meaning, and offer metaphors utilized in the sharing of wisdom, emotional processing, and teaching for all age groups."
At Epstein's Hanukkah party, his very first event, one of the beers offered was a "Chocolate Ale" to simulate the "gelt" experience through beer. "The beer was a huge hit simply because it was fun to have a Hanukkah beer, but also was thoroughly enjoyed because it reminded people of playing dreideldreidelסְבִיבוֹן"Spinning top" in Yiddish (derived from German); "sevivon" in Hebrew; toy used in a children's Hanukkah game. and eating geltgeltכֶּסֶף"Money" (Yiddish); often given as a Hanukkah gift; used for playing dreidel. throughout their childhood." The event also featured coasters with a QR code that led to a study sheet of Jewish texts about the placement of a menorah in one's home and how the location of the menorah as public or private might intersect with antisemitism and pride in cultural identity.
"In a time of increasing antisemitism, our attendees at this 20s and 30s holiday party, many of whom live in NYC apartments with street-facing windows, meaningfully grappled with what it means to publicly display one's own Judaism in today's world," said Epstein.
Shmaltz Brewing Company's will officially relaunch this coming winter, and until then, access to Shmaltz beer will be limited to a series of pilot events and initiatives with various communities throughout the Northeast United States. After the official relaunch, Epstein will be looking to expand across the country, and eventually, globally.
For now, those who are interested and excited can follow Shmaltz on Instagram and through various other social media in order to keep updated on events.
"I'm super excited to see how the brand evolves to meet the ever-shifting needs of today's Jewish world," said Epstein. "We can't wait to welcome Jews, along with their friends and family members of all backgrounds, and anyone else interested in learning more about our community."
Related Posts
Image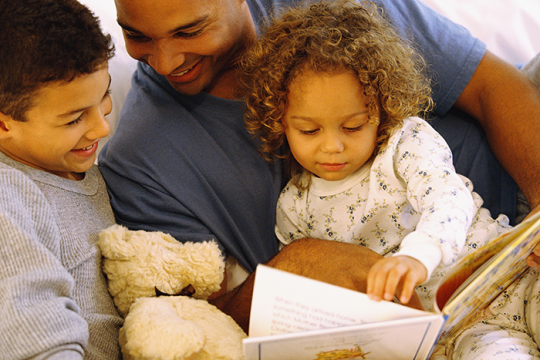 The Jewish people love to share stories, as memory is a central Jewish value. We cannot forget what has happened to us because we must share it with future generations. The past is one of our best learning tools.
Image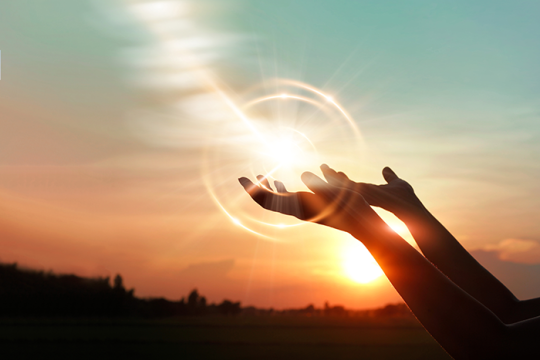 This time of year, we hear again and again about how much emphasis Judaism places on the nuances of how to address harm of all kinds. I am convinced that the steps of repentance and repair outlined by the medieval Jewish philosopher Maimonides make sense not only in our individual lives when we harm our coworkers, friends, family, and intimate partners, but also in reference to the communal, cultural, and national levels.
Image
Judaism encourages us to awaken each day with thoughts of gratitude. I recite the Modeh Ani each day to thank the Divine for returning my soul. I was recently asked where our soul goes while we sleep. This poem is my response.