Image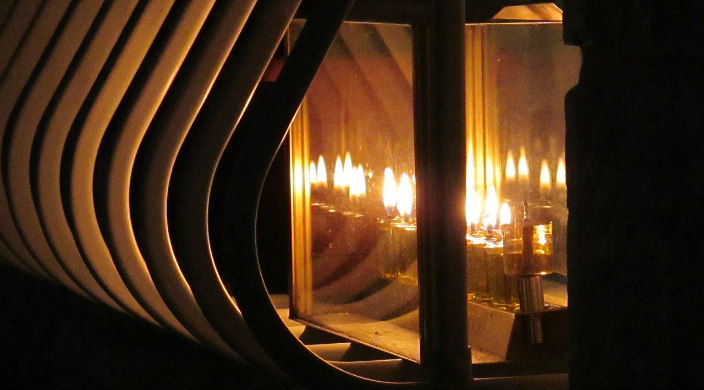 Growing up, my friends and I exulted in the Hanukkah practice of receiving one gift on each night. Even if our Christian friends received multiple gifts on Christmas, we were sure the number did not exceed eight. Of course, we never shared that some of our gifts were practical items, such as clothing.
Fast forward to today, and my own children now expect eight nights of gifts. Though our kids have a long list of things they want, my husband and I try to navigate the week-long celebration with a balance of gifts, donations, and experiences.
Each night, our Hanukkah celebration begins with lighting the hanukkiyahhanukkiyahחֲנֻכִּיָּהNine-branched candelabra used during Hanukkah – eight branches for each night of the holiday, plus another branch (often taller, central, or more prominently displayed) for the shamash (helper) candle, which is used to light the others. and reciting the blessings over the candles. We have several hanukkiyot and each year we use two or three of them. Now that we have a dog, our Noah's Ark hanukkiyah seems to be a regular in the rotation.
For reciting the blessings, we always have two books handy, both published by the CCAR Press: my husband's white-covered copy of Gates of the House, a gift he received from his congregation in honor of his confirmation, or its contemporary successor, On the Doorposts of Your House. After the blessings, we often go online to find and download some of the newest Hanukkah songs.
This year, our hanukkiyot are visible from our window. In the face of rising antisemitism, we are proclaiming proudly that ours is a Jewish household.
Of course, each night our children eagerly anticipate receiving a gift. Sometimes, to heighten the anticipation, I insist on a round or two of dreidel first. We have tried to teach our boys that gifts come in many forms. One night, for example, the gift is family, when we host our extended families for a Hanukkah dinner party – and our children receive gifts from their relatives!
We also celebrate the gift of time. Each year, my husband, a school principal, our children, and I all have a few days to spend together, visiting with friends or attending a cultural event. Our children are African-American and last year we went to Harlem, visiting the street where my father had his business, and eating lunch at a popular restaurant, Red Rooster. The owner and chef, Marcus Samuelsson, was born in Ethiopia and as a child, adopted by a family from Sweden, where he was raised.
One of my favorite nights of Hanukkah is devoted to deciding where to donate the tzedakahtzedakahצְדָקָהFrom the Hebrew word for "justice," or "righteousness;" refers to charity or charitable giving. May also be translated as "righteous giving."   we have collected throughout the year. Our sons always have suggestions. One year, my older son donated some of the money to an organization run one of his high school teachers that helps eradicate child slavery in Ghana. Another year, after my younger son and I heard a story on public radio that captivated us, we donated to the organization that was featured, which helps people facing poverty and chronic illness.
Just recently, I read an article in the New York Times by Ron Lieber in which he encourages us to be generous with our children, but also to teach them to be generous. He offers several suggestions, including to find a cause, and learn about it. I saw this idea in practice this summer while leading a group of Reform rabbis on a mission to Berlin to learn how the German government was handling the influx of Syrian refugees. We collaborated with IsraAID, an Israeli NGO that is providing life-saving services to the refugees. One day, a Muslim family from California joined us. The parents were born in Pakistan, and on their way to a family vacation in Europe, detoured to Berlin. Supporters of IsraAID, they wanted to show their three children how different communities can overcome fear and prejudice, working together to save lives. Although this example may be beyond the reach of most of us, we can volunteer in food pantries or animal shelters much more locally with our children.
Lieber also reminds us that for some, the holiday season is not always joyful, but may be diminished by lack of employment, a health crisis, or the loss of a loved one. My husband's hobby is baking and each year he bakes cookies as this season. This year, we will bring cookies to several people in our circles whom we know are missing someone this year.
Over time, our family's Hanukkah traditions have taken shape. By the eighth night, our children are usually pretty happy with the gifts they have received. I am grateful that my husband and I can spoil our children just a little bit during Hanukkah, but I am even more grateful that we use the holiday to teach them about some of the Jewish values we hold dear – tikkun olamtikkun olamתִּקּוּן עוֹלָם"Repair of the world;" Jewish concept that it is our responsibility to partner with God to improve the world. A mystical concept of restoration of God's holiest Name to itself and the repair of a shattered world. Often refers to social action and social justice.  and g'milut chasadimg'milut chasadimגְּמִילוּת חֲסָדִיםA category of commandments; lit. "Deeds of loving-kindness."   .
The story of Hanukkah is about staying true to one's sense of self in the face of overwhelming forces of assimilation. We could easily join in the commercialization of sacred times. How much better to take a minor Jewish holiday and turn it into an opportunity to do our part to heal the world.
Related Posts
Image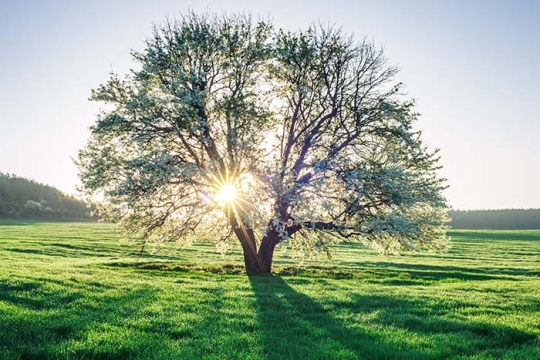 On Tu Bishvat we celebrated trees and a season of new growth. I've been doing lots of thinking about trees, as I frequently do, and the role they play in providing oxygen for the planet. At the Union of Reform Judaism, we provide oxygen to our communities by creating compassionate spaces for our participants to grow and thrive. We can respond to current and future challenges by fostering resilience that reflect our Jewish values.
Image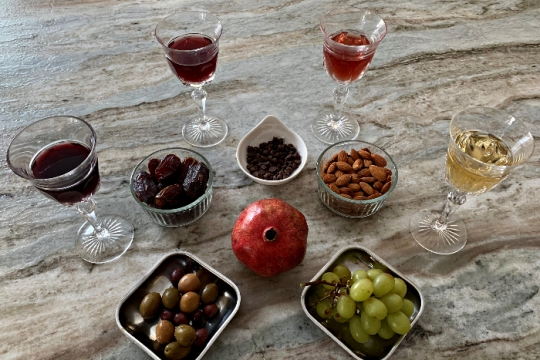 As I thought about what would be involved if we did our own Tu BiShvat seder, it seemed interesting and fun. Tasting lots of fruits? Marking a time to appreciate, mindfully and respectfully, trees and the earth? Drinking wines and grape juices? Yes, please.
Image
New Year's Day and the traditional resolutions that accompany it invite us to take stock of our lives. Are we living our lives to the fullest? Can we imagine a future in which the commitments we make for ourselves (e.g., healthier habits around eating and exercise) actually come true? What will it take this year to really change?