Image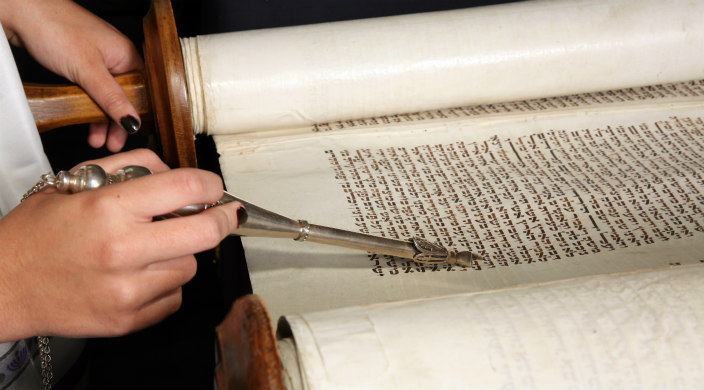 Did you ever find yourself on a path, not your intended path, but it turned out okay, or maybe even better than just okay?
When I was 13, in our predominantly Jewish neighborhood only a few girls had a bat mitzvah. I attended several b'nei mitzvah of male classmates and found the services incredibly boring, probably because I was totally clueless about what was going on, but the evening parties were fun and a chance to dance and flirt with cute boys.
Like many of my generation who came of age in the 1960s, I went off to college creating no time or place in my heart for anything Jewish, even though the nation's first Hillel was just a short walk from my college dorm. I followed the expected life plan of graduating, marrying, and having children. Judaism was not at all part of our lives.
When my children were in middle school and started asking questions about Judaism, seeking a Jewish connection, we met with the rabbi and religious educator director of Sinai Temple of Champaign–Urbana in Champaign, IL, the only Reform synagogue in our area, and decided to become members. Though it wasn't my intention to become part of any Jewish community, I was determined to make the best of my membership. We joined a chavurah (informal group) composed of several temple families with pre-teen kids, and we occasionally attended Shabbat services and holiday celebrations.
But the activity that really caught my interest was the temple's adult education program. A devotee of lifelong learning, I signed up for all three adult education classes. The first was a basic Judaism class designed for people who might convert to Judaism. Though Jewish by birth, I had much to learn from this class. The second was beginning Hebrew, and the third Jewish readings.
These small and intimate classes were engaging and truly held my interest, and I enjoyed getting to know everyone and ponder their viewpoints during our animated discussions. I soon discovered that these courses could be a pathway to a belated bat mitzvah.
As someone who thrives setting and achieving goals, I decided that even at age 46, I could learn enough Hebrew to read from the Torah. I teamed up with two other women, and together we prepared for this special rite of passage.
Becoming a bat mitzvah as an adult was one of the high points in my life, right up there with having children. As I stood up at the bimah (pulpit) in front of approximately 150 people from the Jewish community and a few personal friends, I felt proud to be Jewish in a way I had never previously experienced.
I did feel some sadness and regret though. In my preparation for this milestone, I'd made light of the experience, telling myself, "I'll just be leading the service with two other women and speaking a little Hebrew that I had actually memorized." My sadness was mixed with embarrassment for not having invited more of my family members, who would have been delighted to come and share in the pride of my accomplishment.
If you haven't yet had your bar or bat mitzvah, know that it's never too late. You won't need to attend many years of Hebrew school to have a meaningful "coming of age" experience, and the expectations will be tailored to your own specific needs, abilities, and limitations.
Talk with your rabbi about the possibility of having a late-in-life bar or bat mitzvah. It might be a life-changing experience for you, as it was for me.
Related Posts
Image
At 10, Jeff Erlanger appeared on "Mister Rogers' Neighborhood" in his wheelchair. I recently asked Jeff's parents about how they raised such a competent and loving son.
Image
When I became rabbi of Monmouth Reform Temple in Tinton Falls, NJ, I quickly discovered that some people in our community thought we were a church. Mail was addressed to "Monmouth Reformed Temple," and letters were addressed "Dear Pastor."
Image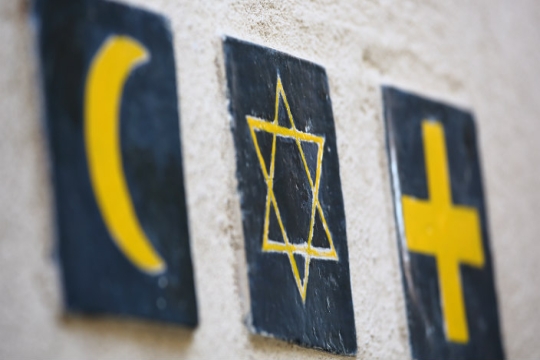 Read about Imam Abdullah Antepli, a Turkish-born cleric whose odyssey took him from anti-Semite to Jewish-Muslim bridge builder.