Image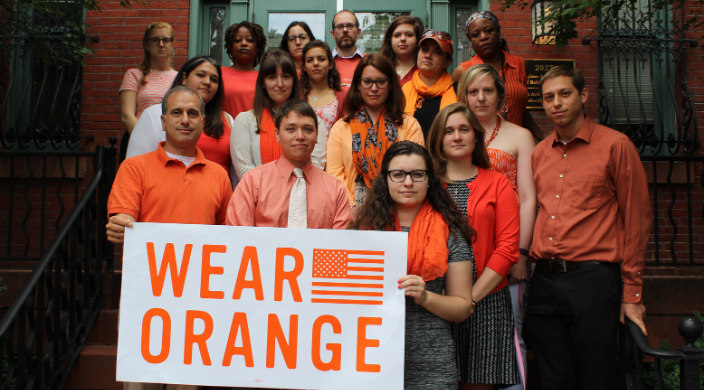 Everyday more than 100 Americans are killed by guns. On Friday, June 5, we observe Wear Orange Day, a national day of awareness about the scourge of gun violence in the United States. We wear orange to call attention to the epidemic of gun violence facing our country, and to fight for a future free from gun violence. 
We invite the Reform Jewish community to join us in wearing orange in support of the gun violence prevention movement. Typically we would be making plans for rallies and gatherings to honor and remember victims of gun violence, and demand that our elected officials take action. This year, our organizing is virtual, but no less important.
Here are a few ways you and your community can raise awareness and make an impact in your community and nation-wide:
1. Incorporate Wear Orange Day into your Shabbat service.
​You can even host your own Wear Orange Shabbat. Check out our Wear Orange toolkit for suggestions for prayers and sermon starters.
2. Write to Congress.
Take action to prevent gun violence at rac.org/backgroundcheck by contacting your senators.
3. Change your Zoom background.
For your Zoom Shabbat service, meetings, or Zoom events with friends, use our custom background to virtually #WearOrange and demonstrate your commitment to ending gun violence.
4. Share photos and screenshots on social media.
Be sure to use the hashtags #WearOrange and #JewsDemandAction and to to tag the Religious Action Center of Reform Judaism on Twitter at @theRAC and on Instagram at @racgram so we can share your photo.
5. Support local violence interruption organizations.
The work of violence interrupters is vital in communities of color, which are disproportionately impacted by gun violence. Recently, violence interrupters have taken on the role of public health workers, informing neighbors on how to keep themselves and their families healthy and safe during the COVID-19 crisis.
You can make a donation to a local organization in your community, or advocate for state funding, like RAC-CA's work on CalVIP.
6. Get involved in civic engagement work.
Join Every Voice, Every Vote, the Reform Jewish Movement's 2020 Civic Engagement Campaign, a nonpartisan effort to strengthen our democracy by encouraging everyone to participate in the upcoming U.S. election and ensuring that Reform Jewish values are represented in the public square.
Voting and civic engagement are vital to ensuring we have partners in elected offices who can make changes on a whole host of issues, including gun violence prevention.
7. Learn more.
Check out wearorange.org for more information and resources.
Join us on June 5th to honor the victims and survivors of gun violence and commit to fighting for a future that is free from gun violence.
Related Posts
Image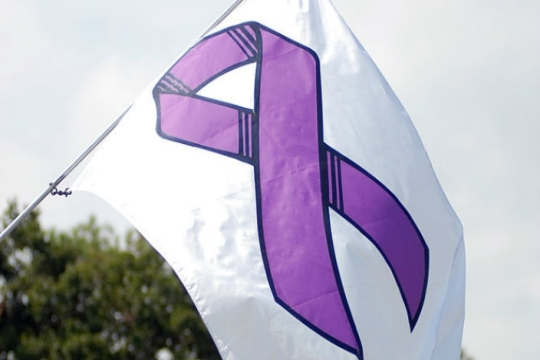 October is Domestic Violence Awareness Month (DVAM) in the U.S. This year, the National Network to End Domestic Violence (NNEDV) chose the theme of #Every1KnowsSome1 to highlight how common domestic violence is. Each of us may (or likely) knows someone, either in our Jewish community or our secular communities, who has been impacted by or is a survivor of domestic violence.
Image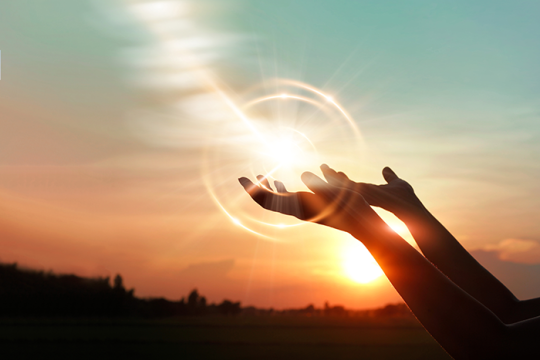 This time of year, we hear again and again about how much emphasis Judaism places on the nuances of how to address harm of all kinds. I am convinced that the steps of repentance and repair outlined by the medieval Jewish philosopher Maimonides make sense not only in our individual lives when we harm our coworkers, friends, family, and intimate partners, but also in reference to the communal, cultural, and national levels.
Image
Judaism encourages us to awaken each day with thoughts of gratitude. I recite the Modeh Ani each day to thank the Divine for returning my soul. I was recently asked where our soul goes while we sleep. This poem is my response.