Image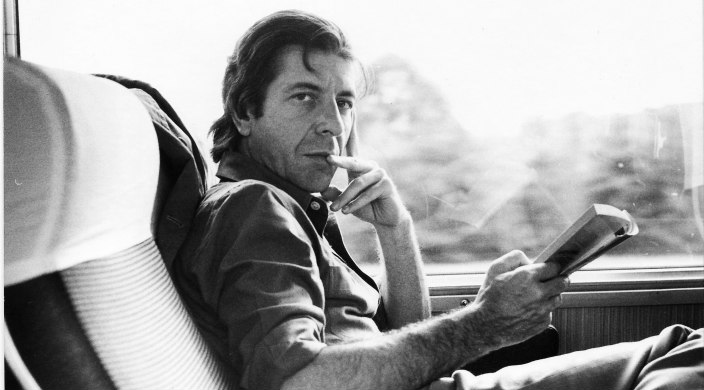 Leonard Cohen was born on September 21, 1934 in Westmount, Quebec two days after his family observed Yom Kippur, the Day of Atonement, at Congregation Shaar Hashomayim, the oldest traditional Ashkenazi synagogue in Canada.  
When Leonard was 9 years old, his father, Nathan, was laid to rest in the congregation's cemetery. In a secret ritual, the grief-stricken boy folded a message into one of his father's bowties and buried it in the garden. 
All his work, Cohen would later say, grew out of that act. 
"Story of Isaac," on Cohen's second album, "Songs from a Room" (1969), is based on the Akeidah, the biblical story read in synagogues on Rosh HaShanah, the Jewish New Year. 
In Genesis 22:1, when God puts Abraham to the test by calling on him to sacrifice his son Isaac, Abraham answers "Hineni" (Here I am). 
In Cohen's "Story of Isaac," he images the encounter from the son's point of view: 
"The door it opened slowly. My father he came in. I was 9-years-old. And he stood tall above me." 
Cohen's song, "Who By Fire," on his 1974 album, "New Skin for the Old Ceremony," was inspired by the Un'taneh Tokef prayer recited in synagogues during the Days of Awe. It opens with the words: "On Rosh HaShanah it is written, and on Yom Kippur it is sealed. How many will pass and how many will be created." 
Cohen's adaptation adds the question: "And who shall I say is calling?" to the traditional liturgy: 
And who by fire, who by water 
Who in the sunshine, who in the nighttime 
Who by high ordeal, who by common trial 
Who in your merry, merry month of May 
Who by very slow decay 
And who shall I say is calling? 
And who in her lonely slip, who by barbiturate 
Who in these realms of love, who by something blunt 
Who by avalanche, who by powder 
Who for his greed, who for his hunger 
And who shall I say is calling? 
As detailed in an exhibition about the singer/songwriter, at the Jewish Museum in New York City in 2019, "Leonard Cohen: A Crack in Everything,"  Cohen offers a clue to who is calling in a dedication he gives audiences to his most famous song, "Hallelujah": 
"I know there is an eye that watches all of us. There is a judgment that weighs everything we do. And before this great force, which is greater than any government, I stand in awe and I kneel in respect…"  
Cohen composed "Who By Fire" after entertaining Israeli combat troops in the Sinai during the 1973 Yom Kippur War. "I am joining my brothers fighting in the desert," he said. "I don't care if their war is just or not. I know only that war is cruel, that it leaves bones, blood and ugly stains on the holy soil." 
Cohen's final album, "You Want It Darker," features the choir of his childhood synagogue, Shaar Hashomayim, and was released on October 21, 2016, ten days after Yom Kippur. "Hineni, hineni  I'm ready, my lord," the refrain of the title track anticipates the ailing artist's day of judgment. Once again alluding to the Akeidah, Cohen questions God, even as he accepts his fate. 
If you are the dealer, I'm out of the game 
If you are the healer, it means I'm broken and lame 
If thine is the glory, then mine must be the shame 
You want it darker 
We kill the flame 
Magnified, sanctified, be thy holy name 
Vilified, crucified, in the human frame 
A million candles burning for the help that never came 
You want it darker 
Hineni, hineni 
I'm ready, my lord… 
Leonard Cohen died on November 7, 2016. He was buried in a simple pine casket near his father in the family plot of the Shaar Hashomayim cemetery. 
Photo: The Jewish Museum/Courtesy of Old Ideas, LLC 
Related Posts
Image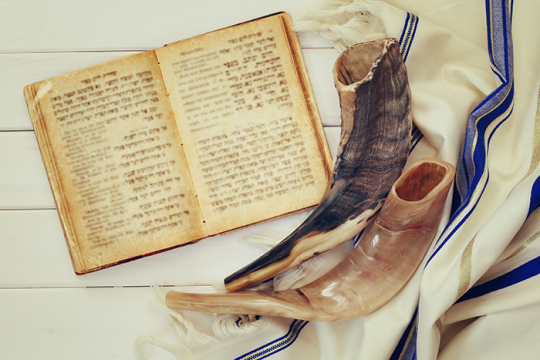 Some label Rosh HaShanah and the period between the New Year and Yom Kippur as "Judgment Days," a time during which the trajectory of our lives for the coming year is reached.
Image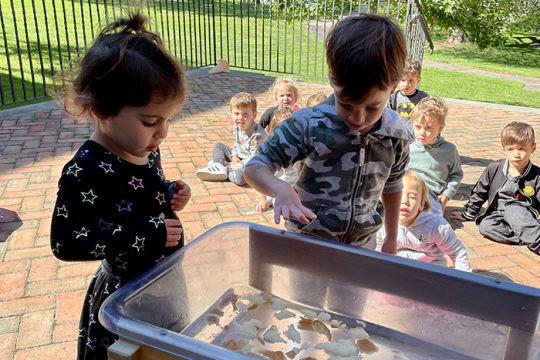 As the high holidays approach, we are reminded that there are so many meaningful Jewish moments to celebrate. Within the joy and ruach (spirit) of holidays like Rosh Hashanah, Sukkot, and Simchat Torah, lies the solemn and serious Yom Kippur. There are a myriad of ways to make Yom Kippur meaningful for young children, for whom especially, Yom Kippur is not an easy holiday to understand.
Image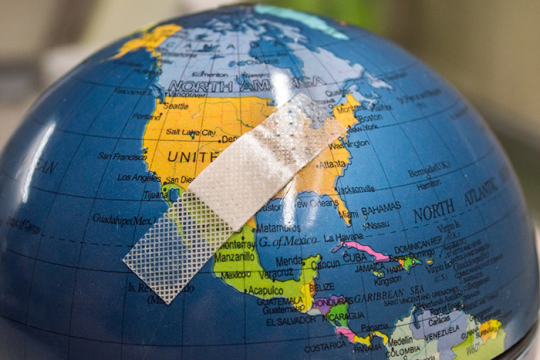 Perhaps the act of gluing is a metaphor for tikkun olam, the act of repairing the world, which is central to our beliefs as Reform Jews. There are so many issues to ponder.