Image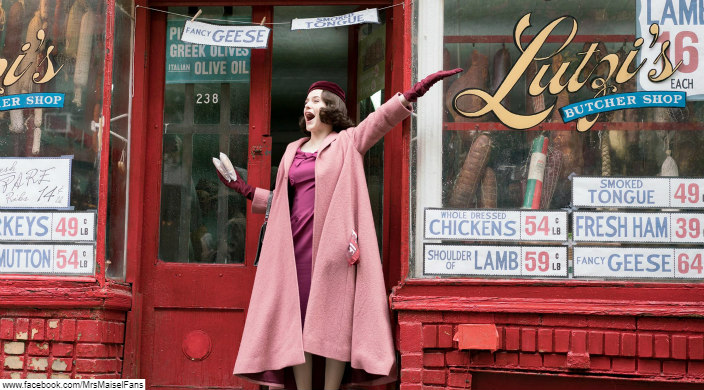 The first episode of the new season of The Marvelous Mrs. Maisel starts out with a single word, "Revenge!" As the show slowly makes clear, this isn't just revenge against Shy Baldwin, the singer and entertainer who left Midge (Rachel Brosnahan) stranded on the tarmac as he took flight to Europe without her. This is revenge against everything that stands in Midge's way, from misogynistic newspaper columnists to club owners who only program female comedians once a week, to the milkman who isn't willing to give her credit since the original account was in her ex-husband's name. In season four, Mrs. Maisel sets its sights on nothing less than the patriarchy itself -- and in 1960 in Manhattan, the patriarchy has a pretty firm grip on society.
We pick up right where we left off at the end of Season 3, with Midge reeling from her sudden firing as Shy's opening act. She and Susie, her manager, pile into a cab to Manhattan, stopping briefly for Midge to shed her clothes (which she never wants to see again as a reminder of this night) and for the two to have a slap fight, which ends with someone being hit with a spruce bough. The opening scenes are zany and funny, indicating that while we might be wallowing in Midge's misery for a while, it won't be at the expense of any laughs.
The comedy is top notch as usual. The first two episodes are thick with classic slapstick and sharp one-liners. Even though it's been nearly two years since episodes last debuted on Prime Video, Amy Sherman-Palladino and her team of writers don't seem to have missed a step. The deep cast of impressive character actors are all afforded exceptional moments. Even Jane Lynch as the mercurial actress/comedian Sophie Lennon and David Paymer as Susie's manager/mentor, Harry, have stand-out scenes. And, of course, Tony Shalhoub as Midge's father Abe is frequently given the best zingers, such as when Midge asks if he really wants to continue living in Queens and he retorts, "Well, look whose hobby is being snobby."
Maisel continues to be one of the few Emmy contenders that revels in a certain old-school Jewishness. The Weissmans and their extended tribe, comprised of Midge's ex-husband Joel and his parents, are prone to dropping all kinds of Yiddishisms, such as when Abe declares that Midge thinks he and her mother are bunch of "schnorrers" (freeloaders). There are knowing winks at Midge's own Jewish self-awareness as well. Even in the throes of losing her world tour, Midge manages to come up with an opening line for her now canceled act, "Hello Prague, remember Jews?" But the uphill battle Midge faces is not her religion or ethnicity; it's being a woman.
While hinted at over the course of the first three seasons, the story has now veered head-on into the prevailing winds of the era. Midge is tossed from a club, arrested, and sent to jail (again) -- all for daring to speak out in a skirt. Sick of playing the game, she no longer wants to do opening acts; she just wants to do gigs where she can say what she wants. This presents a problem for Susie, played with acerbic perfection as always by Alex Borstein. As these opening episodes make clear, Susie is on a journey of her own. As wizened manager Harry tells her, she needs to either dump Midge or move on: "It's a cold biz baby." Susie presses Midge to play conventional clubs, places that sell alcohol and therefore pay their comedians. Midge pushes back in pursuit of her art.
The idea of art vs. commerce is nothing new but appears to be a strong thematic thread for this season. Abe himself has a burgeoning mustache to go with a new journalism career. Recently hired by the Voice (which I assume is supposed to be the famous alt-weekly the Village Voice), he soon finds pursuing his passion also comes at the expense of his pocketbook.
The show's weaknesses remain what they've been since the end of season one. Without Joel as Midge's primary love-interest, his side-quests to create a nightclub and woo his landlord's daughter seem like diversions at best. Midge's kids have always served as props rather than fully developed characters. That may be because Maisel has never been about a single mother trying to make it in showbiz; it's about one woman changing the system. Season four of The Marvelous Mrs. Maisel seems poised to supercharge that narrative.
The days of Midge being the precocious feminine foil to a world full of preening men have come to an end. The way forward will be undertaken by a new woman, perhaps more world-weary but certainly not an ounce less funny.
Season Four premieres on Prime Video on February 18th.
Related Posts
Image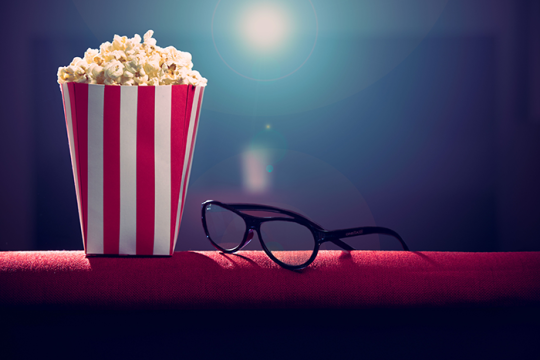 Two very different Jewish films have emerged on the 2023 late summer film scene. One depicts the trials and tribulations of a 75-year-old legislator during the greatest crisis of her life, the other portrays a 12-year-old girl on the cusp of adulthood.
Image
As we are amidst the season of new beginnings - new Jewish year, new school year, and new Torah cycle - we have a wonderful opportunity to explore the many Broadway composers who were inspired by the Biblical beginnings of the Book of Genesis.
Image
One might not immediately associate Frank Stella (b. 1936), the American painter, sculptor, and printmaker noted for his work in the areas of minimalism and post-painterly abstraction, with a lyrical poem that concludes the traditional Passover meal.