Washington, D.C. August 9, 2012 - A group of Reform Jewish clergy in Michigan - 16 rabbis and 3 cantors - have signed a letter, coordinated by the Religious Action Center of Reform Judaism, to Senator Carl Levin (D-MI) urging him to join 41 of his Senate colleagues in co-sponsoring the Safe Schools Improvement Act (S.506). The text of the letter is as follows:
Senator Levin, We are rabbis and cantors, writing to you in the continuation of a long prophetic tradition of speaking out against injustice. We write to you today to ask you to co-sponsor the Safe Schools Improvement Act (S.506). Part of our responsibility is working with young people in our congregations. We speak with them about issues they face, and have so often come away deeply troubled at what the young lesbian, gay, bisexual, and transgender (LGBT) members of our congregations confront when they walk into their schools every morning. As a result, we are voicing our concern for the thousands of Michigan LGBT students. Like all children, LGBT children deserve a safe place to learn and a real chance for a good education. Yet a steady stream of studies and news reports has demonstrated that this is not the case: LGBT youth are regularly bullied in schools; the resulting tragedies (of high rates of drug and alcohol abuse, depression, suicide, and high drop-out rates) are a stark reminder that what should be - safe schools for all - is not yet a reality. Teenagers and children can be cruel and, sadly, not all faculty or administrators are understanding or properly trained to provide support for students suffering from bullying because of their sexual orientation or gender identity. However, there is something, with your leadership, that we can all do about this. Sen. Bob Casey (D-PA) introduced the Safe Schools Improvement Act (SSIA) (S.506), which would ensure that all school districts have clear and comprehensive student conduct policies prohibiting bullying and harassment, require that districts report data regarding bullying and harassment, and encourage professional development programs to help school administrators and staff address bullying and harassment. As clergy we are deeply influenced by our faith tradition, which speaks clearly on the matter of bullying. It is written in Genesis 1:27 that "God created humans b'tselem elohim." This belief - that the stamp of the Divine is present in all humans - is fundamental to our faith. As such, we cannot tolerate discrimination against or bullying of any person for any reason. All of us have a positive moral responsibility to create a world in which no person is bullied to the point where the only escape they can envision is suicide. In his Nobel Prize acceptance speech, in words that speak not just to the Holocaust but to daily lives, Elie Wiesel said, "I swore never to be silent whenever and wherever human beings endure suffering and humiliation. We must always take sides. Neutrality helps the oppressor, never the victim." Today, we are taking the side of our children and those who are bullied. We hope that you will join us in doing so by co-sponsoring S.506. Signed, Rabbi Joshua Bennett, Temple Israel, West Bloomfield Rabbi Amy Bigman, Congregation Shaarey Zedek, East Lansing Rabbi Karen Companez, Temple Beth El, Flint Rabbi Lisa Delson, Temple Beth Emeth, Ann Arbor Rabbi Arianna Gordon, Temple Israel, West Bloomfield Rabbi Marla Hornsten, Temple Israel, West Bloomfield Rabbi Jennifer Kaluzny, Temple Israel, West Bloomfield Rabbi Jennifer Lader, Temple Israel, West Bloomfield Rabbi Robert Levy, Temple Beth Emeth, Ann Arbor Rabbi Harold Loss, Temple Israel, West Bloomfield Rabbi Michael Moskowitz, Temple Shir Shalom, West Bloomfield Rabbi Norman T. Roman, Temple Kol Ami, West Bloomfield Rabbi Arnie Sleutelberg, Congregation Shir Tikvah, Troy Rabbi Ariana Silverman, Temple Kol Ami, West Bloomfield Rabbi Daniel B. Syme, Temple Beth El, Bloomfield Hills Rabbi Paul Yedwab, Temple Israel, West Bloomfield Cantorial Soloist Rachel Gottlieb Kalmowitz, Temple Beth El, Bloomfield Hills Cantorial Soloist Neil Michaels, Temple Israel, West Bloomfield Cantor Michael Smolash, Temple Israel, West Bloomfield
Related Posts
Image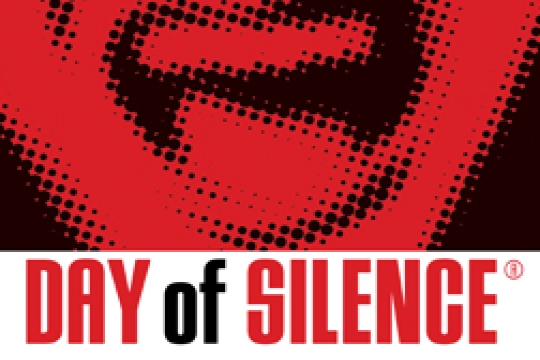 Today, millions of students are taking a stand in their schools against anti-LGBT bigotry. They are participating in the National Day of Silence, which calls attention to the effects of bullying and harassment in schools.
Image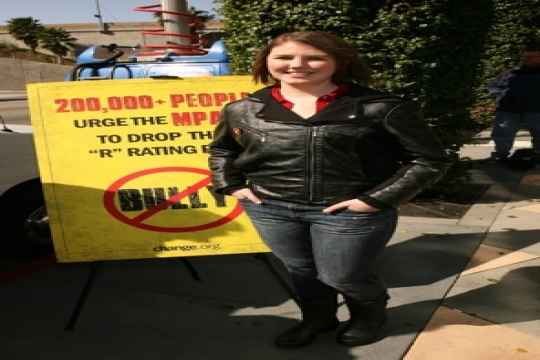 Recently, the movie Bully became the center of a controversy when the Motion Picture Association of America (MPAA) announced that it intended to rate the documentary "R," thereby preventing the vast majority of American teenagers from being able to view the film. The MPAA was concerned about...
Image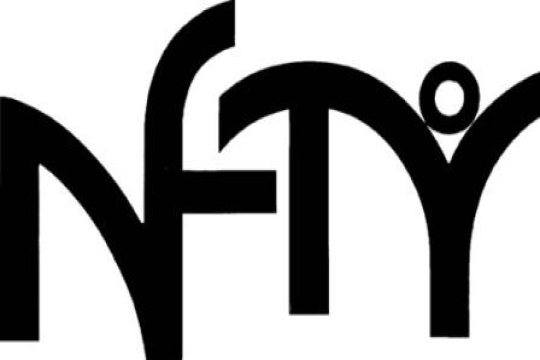 The North American Federation of Temple Youth (NFTY) has been working to prevent bullying wherever it takes place. As part of this initiative, NFTY is partnering with BBYO and other organizations to screen the documentary Bully. The movie, which shows the severe impact of bullying on the lives of...