Image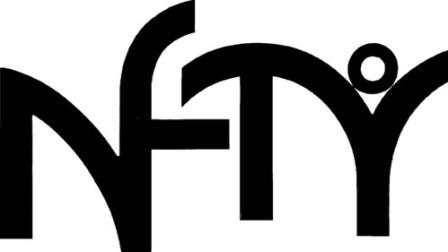 The North American Federation of Temple Youth (NFTY) has been working to prevent bullying wherever it takes place. As part of this initiative, NFTY is partnering with BBYO and other organizations to screen the documentary Bully. The movie, which shows the severe impact of bullying on the lives of five American teenagers, has recently been at the center of a controversy about its "R" rating by the MPAA. In addition to screening the film, NFTY and BBYO are encouraging teenagers to sign an anti-bullying pledge. It reads:
Bullying makes every day hard. It makes people feel isolated, unimportant and afraid to go to school. I have the power to stop bullying by getting involved in a few specific ways. Here is my pledge: I will speak up — I will take a stand when I see kids humiliating or hurting each other. I will talk about bullying with my friends and the adults in my life, so everyone knows I think it's wrong. I will advocate — I will stick up for others who might be in need of my help, and not just my closest friends. I will be a role model — I will not use my phone or computer to spread rumors or say hateful things, and I won't ignore it when others are cruel and intimidating. Stopping bullying begins with me. Taking this pledge can change someone's life in a meaningful way. I will forward it to my friends and family to help grow a community committed to ending bullying. I will speak up.
NFTY's commitment to stopping bullying isn't new. In 2005, NFTY adopted a resolution endorsing efforts to combat the problem of bullying and protect teenagers who are frequently the targets of harassment, such as lesbian, gay, bisexual, and transgender students. In that resolution, NFTY rightly observed the particular importance of bullying to the Jewish community: As a minority, we have frequently been the victims of those individuals and groups more numerous and stronger than ourselves. Many of us have ourselves been bullied and harassed for being Jewish. We know what it's like to be made to feel unwelcome and hated merely for being ourselves. Moreover, our tradition speaks clearly on the issue of bullying. In Pirkei Avot, it is written, "Never disregard any type of person nor ignore any type of thing. For every human being will have their moment and every object will have a purpose." We are also motivated by our belief that all people are created b'tselem Elohim (in the image of the Divine) to ensure that all people are treated with dignity and respect. As a result of its 2005 resolution, NFTY has created numerous programs at nearly every level – from temple youth groups to regional kallot – to promote awareness of the problem of bullying. NFTY has also made many anti-bullying resources available on its website, including a list of Jewish teachings about bullying, suggestions for students to take action in their communities and synagogues, and an article on bullying from Reform Judaism Magazine. You can also take action to protect lesbian, gay, bisexual, and transgender students from harassment and bullying through the Religious Action Center of Reform Judaism! Urge your Members of Congress to co-sponsor the Student Non-Discrimination Act (SNDA) (H.R.998/S.555) and the Safe Schools Improvement Act (SSIA) (H.R. 1648/S.506). Image courtesy of the North American Federation of Temple Youth.
Related Posts
Washington, D.C. August 9, 2012 - A group of Reform Jewish clergy in Michigan - 16 rabbis and 3 cantors - have signed a letter, coordinated by the Religious Action Center of Reform Judaism, to Senator Carl Levin (D-MI) urging him to join 41 of his Senate colleagues in co-sponsoring the Safe Schools Improvement Act (S.506).
Image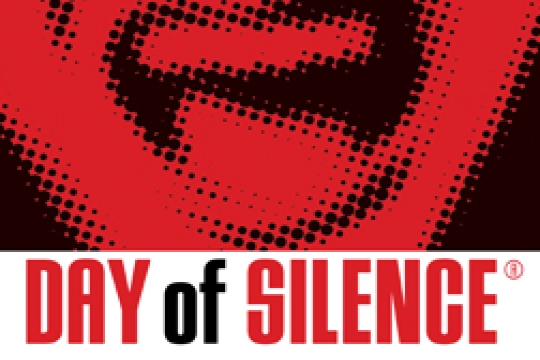 Today, millions of students are taking a stand in their schools against anti-LGBT bigotry. They are participating in the National Day of Silence, which calls attention to the effects of bullying and harassment in schools.
Image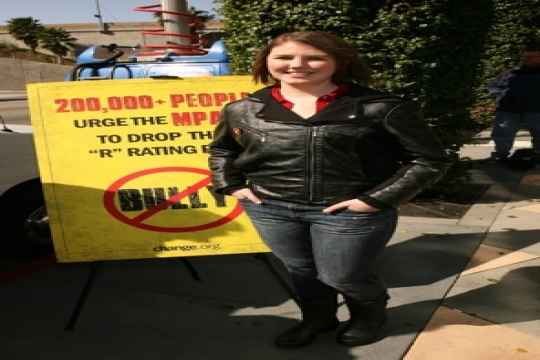 Recently, the movie Bully became the center of a controversy when the Motion Picture Association of America (MPAA) announced that it intended to rate the documentary "R," thereby preventing the vast majority of American teenagers from being able to view the film. The MPAA was concerned about...