Image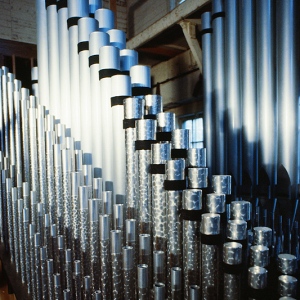 I hate organ music.

Well, I don't mind it so much at sporting events. But, generally speaking, I'm not really a fan of the sound of an organ. And, when it comes to praying in a synagogue, I'm really not a fan. I feel more or less the same way about it than I do about choirs — besides a simple aesthetic preference (we like what we like, and there's not too much to do about that), I'm a big fan of participatory prayer (in fact, I'd argue that "participatory prayer" is probably a redundancy), and the kind of "High Church" music that is usually being played on an organ (and sung by a choir) is among the least participatory types of prayer that we can find in Judaism. In other words, organs don't generally lend themselves to the type of prayer which I prefer.

A lot of people who don't appreciate organ music and synagogue complain that reminds them of church. I drove up with an organ being used in synagogue, so it doesn't seem that foreign to me. But, I certainly understand the association, and why it makes some people uncomfortable*. But, that nearly universally accepted association might be ironically erroneous. (Not that there's anything wrong with church. It's just that most Jews want synagogue to "feel Jewish," rather than feeling like a church. Try saying that 10 times fast…)

Benjamin Ivy suggests that, actually, organs are a well-established musical instrument in Judaism. In fact, for a long time churches forbade the use of organs, because it was so strongly associated with Judaism, and Jewish worship!
...musicologist Tina Frühauf, notes that "until the Middle Ages, the organ was not officially permitted in any Christian liturgy inasmuch as instrumental music was associated… with the Jewish services once held in the temple at Jerusalem."
I'm not saying that this makes me want to start using an organ in synagogue. I still don't like it (personal preference), and I still don't think it invites participatory prayer (rabbinic preference). But, it's a good reminder that almost any time someone says, "that's not Jewish" or some such, what they really mean is, "that doesn't feel like the Judaism with which I'm familiar." There's nothing wrong with having our preferences, or with having those preferences grounded in what we find familiar. But, let's not make the mistake of elevating those preferences to objective fact.

You know, "Let's not make the mistake of elevating those preferences to objective fact" might be a rabbinic motto of mine. I sure do wish a lot of other religious people felt similarly. But, I guess that's for another day…
Jason Rosenberg is the rabbi of Congregation Beth Am in Tampa, FL. He loves Judaism, his family and baseball, but not necessarily in that order.
Originally posted at Blog Am

Related Posts
Image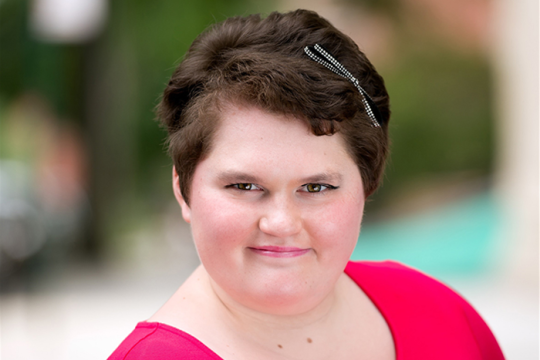 Twenty-year-old Shayna Goldberg is young adult songleader and performer with EPIC Players, a New York-based nonprofit theatre company that opens the stage to all types of artists and seeks to shine a light on neurodiverse talent. Shayna is part of the Adath Emanu-El community in Mount Laurel, N.J.
Image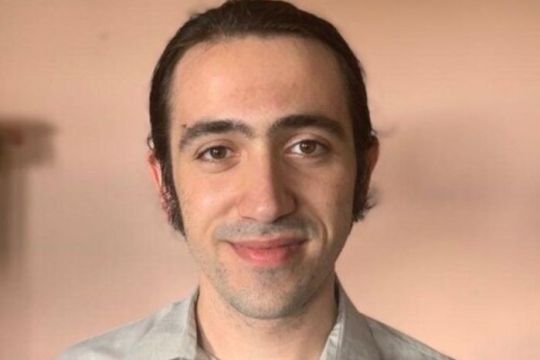 Growing up, Aaron Bendich would spend lots of time with his grandfather Max in the North Bronx, in a house "filled to the brim" with records, videotapes and CDs. Among Max's collection were recordings of Yiddish songs and other Jewish music.
Image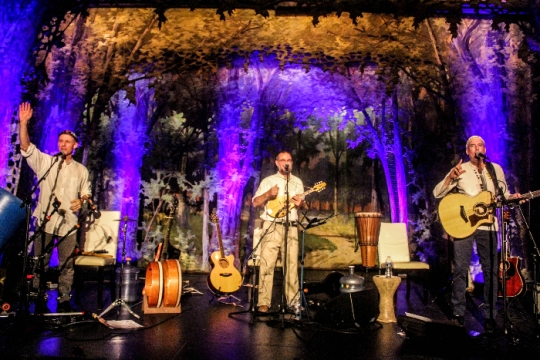 We chat with singer-songwriter, percussionist, and multi-instrumentalist Billy Jonas about Abraham Jam, a trio of internationally renowned musicians who have teamed up to create art strengthened by diversity.