Image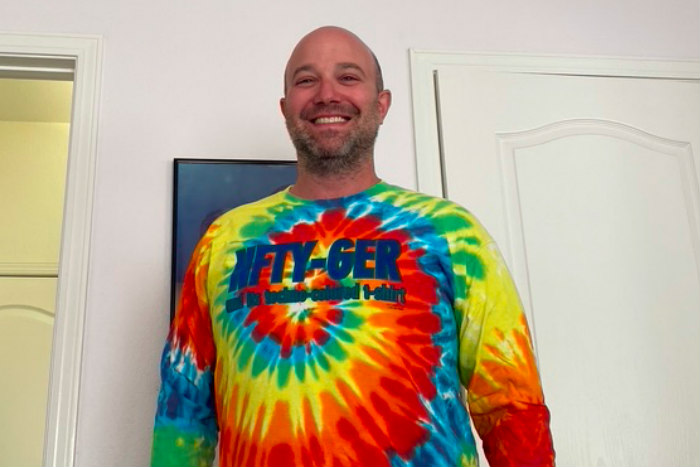 I had not worn the shirt in public since high school, but it still fit, if a bit tighter. The starburst tie-dye, long-sleeve NFTY-GER shirt unearthed at my parents house during a COVID-19-related decampment from the city made its debut on the streets of San Francisco on a slightly overcast, partly hazy, nearly perfect October day. 
As a kid, I loved this shirt. A gift from a friend who lived back East, the shirt represented a significant part of my identity growing up. I loved my time as part of NFTY: The Reform Jewish Youth Movement and Israel programs. Before my family moved to California, we lived in New Jersey, home of NFTY-GER, or the Garden Empire Region. Also it was a long-sleeve T-shirt, which made it cooler. 
A few weeks ago, the Outer Richmond was doing its thing with the fog and sun, and it was time to get out of the house with the kids. Heading to a closed-to-traffic street with a scooter in hand and baby in the stroller, I donned my tie-dye shirt, a pair of shorts, and sneakers; all I needed was a stained white college hat from UVA and I would have been transported instantly to a Dave Matthews Band concert in the mid-1990s. 
The outing was a success. The baby babbled, and the boy jumped his scooter over every item, both real and imagined, along Lake Street. We headed deeper into the hilly portion of the neighborhood to increase the speed for my older son and to allow the baby to enjoy the view of a bucket truck completing repairs on street lights. 
That was when we met some friendly folks exploring the neighborhood for Halloween decorations. Mom and daughter were roughly the same age as father and son, so we talked, from about six feet apart, for the attention span of a 5-year-old. 
We continued our walk and scoot, bumping into the same folks once again in front of a humongous spider decoration. It was then that mom said, "I was in NFTY!" 
We did the dance, discovering that we shared the same circle of friends, attended the same Reform Jewish summer camp a few years apart, and served in the same positions in our respective temple youth groups. 
Of course, this isn't completely unexpected; the immediate game of "Who do you know?" is required during all Jewish community gatherings. But during a time of nearly universal face covering, absolutely no non-family touching, and extremely limited personal interactions, these Jewish geography wins become more important. 
This feeling of knowing all of us, that we truly did meet at Sinai, or at least a camp, provides comfort during uncomfortable times. I believe this drive to discover our universal Jewish connections contributes to the success of the virtual gameshow Who Knows One? and other such online silliness that has exploded during the pandemic.  
We exchanged some more pleasantries, promised to meet up again as restrictions are relaxed, and wished each other a happy end of Sukkot. 
Humanity has seen these things before, but we have not and we can forget that the communities we build facilitate holiness in our midst. Holidays seem less holy when separated by a screen. Learning becomes mechanical, less joyous when instructed without human interaction. Laughter is canned. 
But we still have our shirts and chance meetings on the streets. These moments, along with the smiles and laughter of my kids, keep me going. Even as the Jewish High Holiday season gives way to darker, colder days, I'm comforted knowing that I'll need that long-sleeved T-shirt even more. 
From camps to youth groups, teen-powered social action to travel programs in Israel and around the world, Reform Jewish youth programs off a place for every young person to connect, learn, grow, and have fun. To find the program that's right for your child, visit urjyouth.org.
Related Posts
Image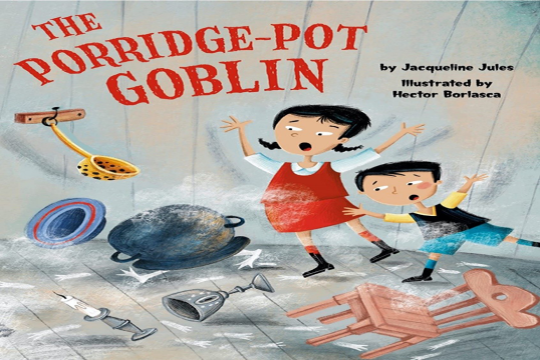 I spent months hiding inside my home after Covid-19 was declared a global health emergency. During that time, the Talmudic description of evil spirits resonated with me. It was certainly how I felt, surrounded by invisible threats just outside my door. Since I am a children's author, I channeled these fears into a picture book featuring a supernatural spirit.
Image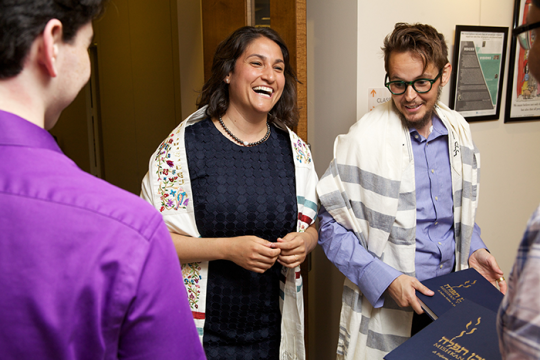 As we look out from the pulpit, we know there are good reasons that some faces that were familiar before March 2020 are now missing. We have embraced technology at every opportunity. The quality of our livestreaming worship, even in smaller synagogues, is excellent. Many congregants have grown accustomed to praying from the comfort of their couch.
Image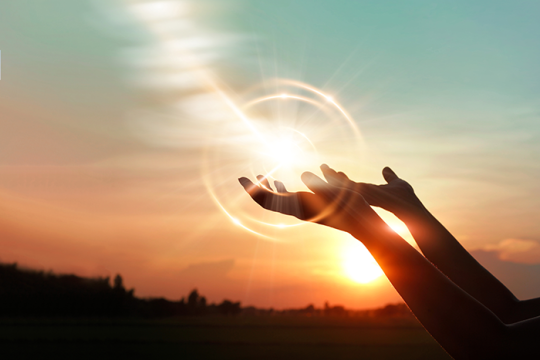 This time of year, we hear again and again about how much emphasis Judaism places on the nuances of how to address harm of all kinds. I am convinced that the steps of repentance and repair outlined by the medieval Jewish philosopher Maimonides make sense not only in our individual lives when we harm our coworkers, friends, family, and intimate partners, but also in reference to the communal, cultural, and national levels.