Image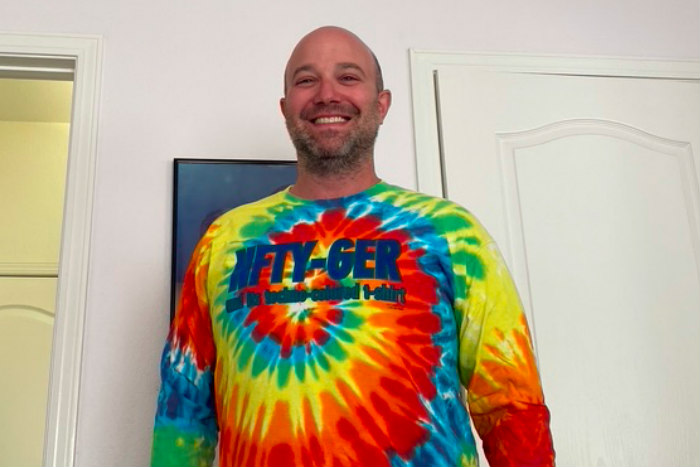 I had not worn the shirt in public since high school, but it still fit, if a bit tighter. The tie-dye, long-sleeve NFTY-GER shirt unearthed at my parents' house during a COVID-related decampment from the city made its debut on the streets of San Francisco on a slightly overcast, partly hazy, nearly perfect October day. 
As a kid, I loved this shirt. A gift from a friend who lived back east, the shirt represented a significant part of my identity growing up. I loved my time as part of NFTY: The Reform Jewish Youth Movement and Israel programs. Before my family moved to California, we lived in New Jersey, home of NFTY-GER, or the Garden Empire Region. Also, it was a long-sleeve T-shirt, which made it cooler. 
A few weeks ago, the outer Richmond area was doing its thing with the fog and sun, and it was time to get out of the house with the kids. Heading to a closed-to-traffic street with a scooter in hand and baby in the stroller, I donned my tie-dye shirt, a pair of shorts, and sneakers; all I needed was a stained white college hat from UVA and I would have been transported instantly to a Dave Matthews Band concert in the mid-1990s. 
The outing was a success. The baby babbled, and my son jumped his scooter over every item, both real and imagined, along Lake Street. We headed deeper into the hilly portion of the neighborhood to increase the speed for my older son and to allow the baby to enjoy the view of a bucket truck completing repairs on street lights. 
That was when we met some friendly folks exploring the neighborhood looking for Halloween decorations. They were roughly the same age as me and my older son, so we talked, from about six feet apart, for the attention span of a 5-year-old. 
We continued our walk and scoot, bumping into the same folks once again in front of a humongous spider decoration. It was then that mom said, "I was in NFTY!" 
We did the dance, discovering that we shared the same circle of friends, attended the same Reform Jewish summer camp a few years apart, and served in the same positions in our respective temple youth groups. 
Of course, this isn't completely unexpected; the immediate game of "Who do you know?" is required during all Jewish community gatherings. But during a time of nearly universal face covering, absolutely no non-family touching, and extremely limited personal interactions, these Jewish geography wins became more important. 
This feeling of knowing each other, that we truly did meet at Sinai, or at least a camp, provides comfort during uncomfortable times. I believe this drive to discover our universal Jewish connections contributed to the success of the virtual game show Who Knows One? and other such online silliness that exploded during the pandemic.  
We exchanged some more pleasantries, promised to meet up again as restrictions relaxed, and wished each other a happy end of Sukkot. 
Humanity has seen these things before, but we have not and we can forget that the communities we build facilitate holiness in our midst. Holidays can seem less holy when separated by a screen. Learning can become mechanical when instructed without human interaction. 
But we still have our shirts and chance meetings on the streets. These moments, along with the smiles and laughter of my kids, kept me going. Even as the Jewish High Holiday season gave way to darker, colder days, I was comforted knowing that I would need that long-sleeved T-shirt even more. 
From camps to youth groups, teen-powered social action to travel programs in Israel and around the world, Reform Jewish youth programs offer a place for every young person to connect, learn, grow, and have fun. To find the program that's right for your child, visit urjyouth.org.
Related Posts
Image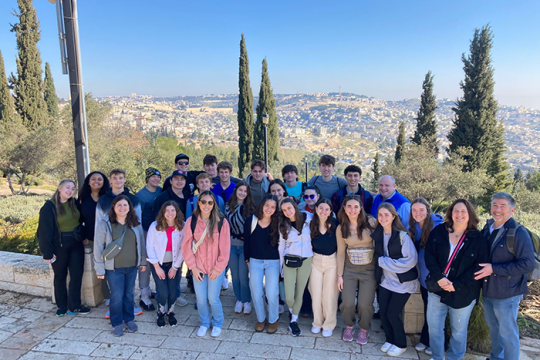 What happens when you take six Jewish teens and six Catholic teens to Israel? This was the very question that Roger Tilles and the late Fr. Tom Hartman hoped to answer in 1988 when they organized Project Understanding.
Image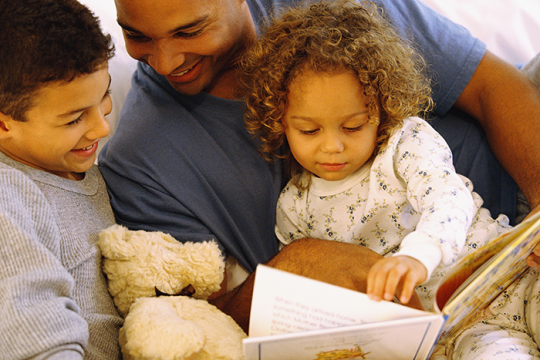 The Jewish people love to share stories, as memory is a central Jewish value. We cannot forget what has happened to us because we must share it with future generations. The past is one of our best learning tools.
Image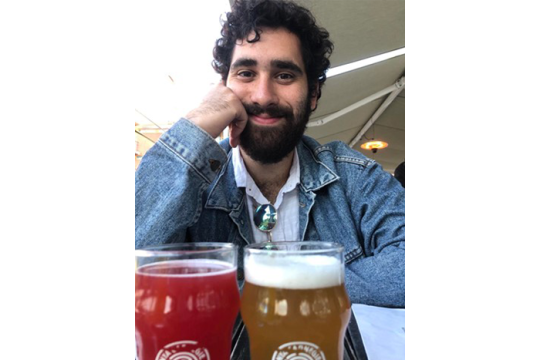 Third-year Hebrew Union College-NYC student Jesse Epstein hopes to make Judaism more accessible, meaningful, and relevant for today's Jewish community – through beer. He recently became the owner of Shmaltz Brewing Company, a beer-brewing brand aimed at providing community members with a mode and environment for consumption steeped in Jewish ethics, text, and tradition.