Image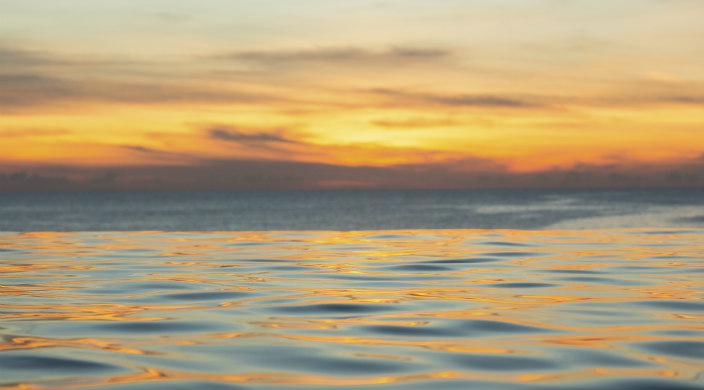 Today is World Suicide Prevention Day. I wrote this prayer in memory of my father, Lowell Jay Herman, who took his life on April 20, 2015, at the age of 72. It reflects the pain my family and I have grappled with since that day.
I am dedicated to honoring his memory and making meaning of his loss by raising awareness about suicide, suicide prevention, and mental health. 
---
Adonai, darkness descended upon him;
cloaking and immersing him in a shroud of shame and sadness.
Mental illness took hold and metastasized into his soul
until he could bear the pain no more.

Adonai, we who loved him are left to navigate the murky waters, the tsunami of grief and the inexplicable pain of his suicide.
Help us not to lose ourselves in the unanswerable question of why, though it is a question we must ask; over and over and over again.
Strengthen us in the face of despair, guilt, shock, anger and overwhelming sadness.
Adonai, help us find the courage to speak the truth, his truth, our truth.
Mental illness took him; let us not be ashamed to say it.
Help us to make meaning of his loss.

We who are left behind need to remember that we were loved by him, though we feel abandoned.
We who are left behind need to know it is okay to be angry at him, to yell, to cry, to curse;
and then to return to a place of forgiveness, because surely he weeps at the pain he has caused us.
Adonai, help us to be kind and gentle with ourselves.
As we process all that he must have been grappling with and the suffering he endured, help us not to burden ourselves with guilt. And if we must carry it for a little while, help us to find a safe and secure place to share it, to speak of it and ultimately to let go of it.

Help us to remember him in life, not to let him be defined by his death.
It will not be easy to find the joy amidst such great sorrow, the laughter amidst so many tears, the love amidst such loss. We pray that you will remind us of the good. We pray that we will have the clarity to see it when you do.

Time does not heal all wounds, this we know.
He is gone. And we are here.
He left us with so many questions. And we will never know all of the answers.
He loved us. We loved him. But it was not enough to save him. We must learn to live with that.
Help us to remember, to remind ourselves, that we loved him with all that we had. We did the very best that we could, with what we knew.
We did not fully understand the depth of his pain, though we tried.
We did not fully understand his shame, though we tried.
We did not fully understand his sadness, though we tried.
We simply did not fully understand the illness that caused him unbearable suffering. Oh how his soul must have hurt.

We pray that he is at peace now. We pray that he is no longer suffering.
We pray that we too will find peace in time; that our suffering will lessen, that healing will take hold.
Our world, our lives, our souls, our hearts, our family is left with fragments; like the tablets Moses threw upon the ground…
the broken pieces are now a part of us
the aftermath of suicide we must carry within us
and we will never again be the people we were before.

Help us to honor the fragments; holding them in the tabernacle of our hearts, just as the Hebrew people carried the shattered tablets with them on their journey toward the Promised Land.
They are a part of our story now. A sacred and sad reminder of what was & what will never be.

Adonai our God, like a mosaic comprised of broken glass, help us to rebuild ourselves, our souls
bit by bit, shard by shard, broken piece by broken piece.
Be with us.
Accompany and carry us through the valley of grief.
Stay with us.
Help us to find a new wholeness.
Help us to find peace.
Help us to tell our story.
Because it is in the telling, that we honor his life, his loss and all that he was to us.
Related Posts
Image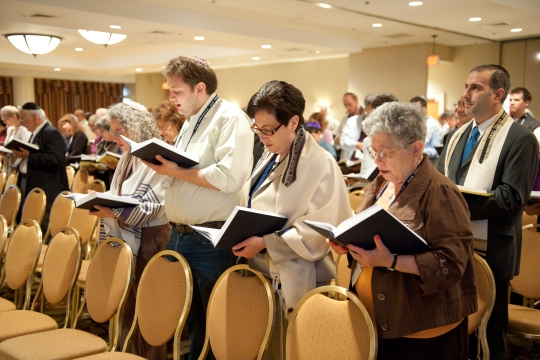 The reality is, one never knows whether someone else is suffering from an acute illness. A broken leg is obvious; a broken spirit, not so much. Many of us contend with invisible illnesses, whether physical, such as Multiple Sclerosis or chronic migraines; or mental, like anxiety or schizophrenia.
Image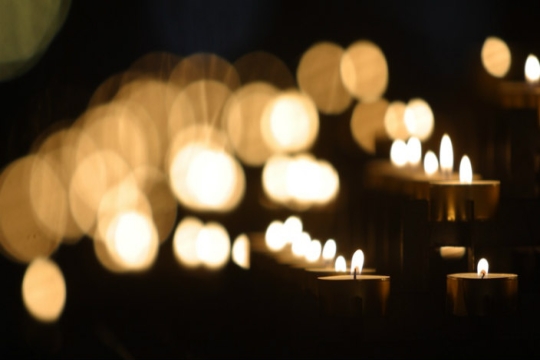 Tishah B'Av is a day of mourning, commemorating the destruction of the first and second Temples. In recent years, it's also a day to mourn other tragedies that have darkened Jewish history - the Romans putting down the Bar Kochba revolt, mass murders of Jewish communities during the Crusades, expulsions from England, France, and Spain in the Middle Ages, and the Holocaust.
Image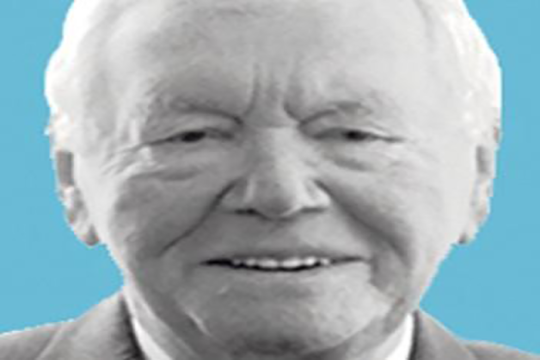 We have lost one of the G'dolay ha'dor, one of the rabbinic giants of our time. Rabbi Dow Marmur's life reflected the triumphs and tragedy of 20th Century Jewish life, beginning in Poland on the eve of the Shoah to his last days in the State of Israel. He was truly brilliant, incisive, and witty, with unshakable integrity.