The Defense of Marriage Act bars federal recognition of same-sex marriage, even if the couples have been married in one of the few states that allows it.
Today, the Senate Judiciary Committee
passed the Respect for Marriage Act
(S. 598/H.R. 1116), which would fully repeal the so-called "Defense of Marriage Act" (DOMA). As many lesbians, gays, and bisexuals (LGB) have found out firsthand, DOMA (which was passed in 1996) causes significant harm to same-sex families by denying them federal recognition. This has meant that LGB service members have
continued to face discrimination
even
after the repeal of the Don't Ask, Don't Tell policy
. In addition, DOMA has imposed
higher tax burdens
on same-sex families and excluded same-sex couples and their children from eligibility for key social safety net programs. This kind of discrimination compounds the fact that
LGBT individuals are disproportionately poor
- not to mention that the very existence of DOMA falsely implies gay relationships are worth less than straight ones. While the Respect for Marriage Act must still be passed by the full Senate and move through the House of Representatives in order for DOMA to be a law of the past, today's action by the Senate Judiciary Committee is the first step in ending an era of federally sanctioned bigotry against lesbian, gay, and bisexual individuals. The recognition that LGB people are created in the image of the Divine (Genesis 1:27) is long overdue--
contact your Members of Congress today and urge them to support the Respect for Marriage Act
.
Photo courtesy of
Getty Images.
Related Posts
Image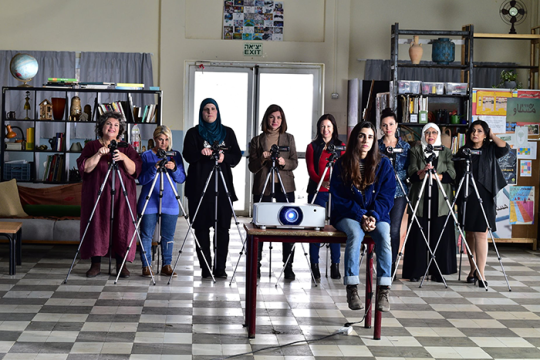 Both Arab and Jewish, young and old, the women of "Cinema Sabaya" learn about much more than filmmaking during the class; they discover that their differences are far outweighed by their bonds as women making their way in a patriarchal world.
Image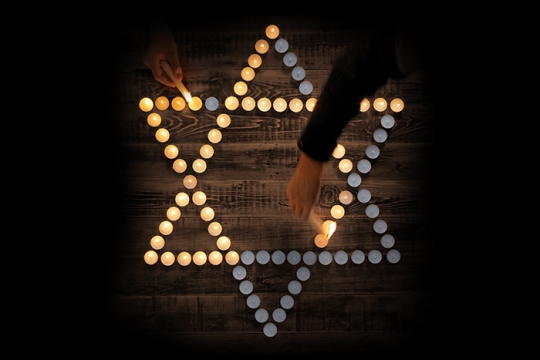 What does it mean to remember? It is to live in more than one world, to prevent the past from fading, and to call upon the future to illuminate it.
Image
A camel carrying a load. A golden pair of balanced scales. An open heart and an open mind. These are three of more than two dozen artists' visions of justice and righteousness featured in the invitational exhibition, "Tzedek Boxes: Justice Shall You Pursue."