Image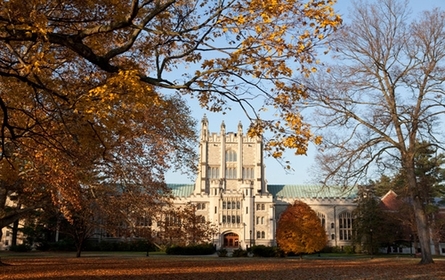 I wrote a couple of weeks ago about the struggle to expand rights and inclusion of the LGBT community and referenced the famous quote from former First Lady Eleanor Roosevelt, "Where, after all, do universal rights begin? In small places, close to home – so close and so small that they cannot be seen on any maps of the world." I wrote this about a new non-discrimination policy in a small town called Vicco, Kentucky, but it turns out I could have been looking even closer to home. In just the last few weeks my own alma mater, Vassar College in Poughkeepsie, New York, has become a flashpoint in the struggle against hatred and discrimination.
Early last week the Westboro Baptist Church, which has made its mark by spreading a message of hate toward the LGBT community at schools, churches and even soldiers' funerals, announced its intentions to protest at Vassar on February 28th. The WBC's statement not only made clear their opposition to Vassar's acceptance of LGBT students, but also derided its academic pursuits and insulted its history as a woman's college. All things that I, as a Vassar alum, am proud of.
Responding to the WBC, however, can be tricky. The Supreme Court ruled in 2011 that the church had the right to conduct its protests. The RAC welcomed this ruling as a reinforcement of our First Amendment rights to free speech and freedom of religion, rights that have been critical to the Jewish community's (and the Vassar community's) survival. Moreover, dramatic and public counter-protests are frequently what the WBC wants as it affords them publicity and gives their actions more validity.
However the Vassar community's response, I believe, has been remarkably meaningful and productive. A coalition of concerned students, staff, faculty and administration formed to help coordinate a response; currently they are planning community discussions, reaching out to the students at the nearby West Point Military Academy (WBC will protesting Norman Schwarzkopf's funeral on the same day), and coordinating a counter-effort fundraiser. The leadership of this coalition hopes to take this coalition – now formally DoSomethingVC – and this method of organizing into the future in order to ensure proactive responses to issues confronting the community.
The Vassar community set out to raise $100 dollars for a LGBT rights group for each of the forty-five minutes the WBC plans to protest. As of today they had raised over $80,000 (nearly $2,000 per minute) for The Trevor Project, a crisis intervention and suicide prevention group focused on LGBT youth (and a coalition partner of the RAC's). Contributors include everyone from students and faculty, to the acting president of the college to alumna, to trustee Lisa Kudrow. Most of the donations have been small, ten to twenty-five dollars. Building off of this initial fundraising success, the coalition has decided to start fundraising for the local chapter of GLSEN and the Ali Forney Center, an anti-homelessness group that focuses on LGBT youth in New York City.
The Religious Action Center has produced a guide for addressing visits from the Westboro Baptist Church. Vassar's response is emblematic of the productive communal discussion, show of support for the LGBT community and counter-fundraising that we encourage in our communities. I commend my friends and  colleagues still at Vassar on their work and am proud to see that the rosy dawn of enlightenment still manages to outshine our sometimes grey world.
Related Posts
Image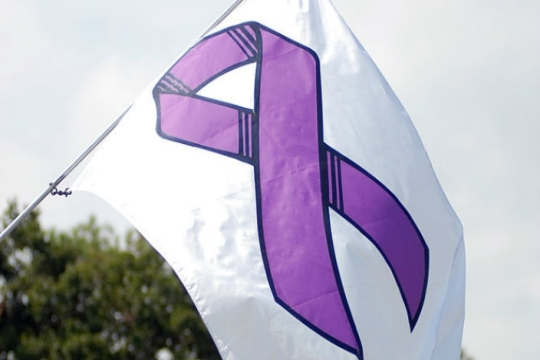 October is Domestic Violence Awareness Month (DVAM) in the U.S. This year, the National Network to End Domestic Violence (NNEDV) chose the theme of #Every1KnowsSome1 to highlight how common domestic violence is. Each of us may (or likely) knows someone, either in our Jewish community or our secular communities, who has been impacted by or is a survivor of domestic violence.
Image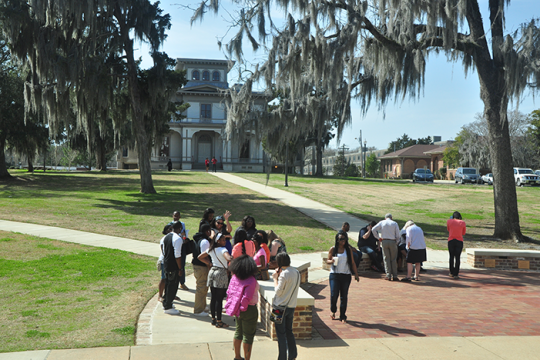 As a graduate of both Tougaloo College and Jackson State University, the recent bomb threats to Historically Black Colleges and Universities (HBCUs) are personal to me. Since January 2022, over a dozen HBCUs have received bomb threats; several of those threats were received on the first day of Black history month. The continuous attacks on institutions of higher learning; places of worship and individual attacks are a direct threat to our everyday existence.
Image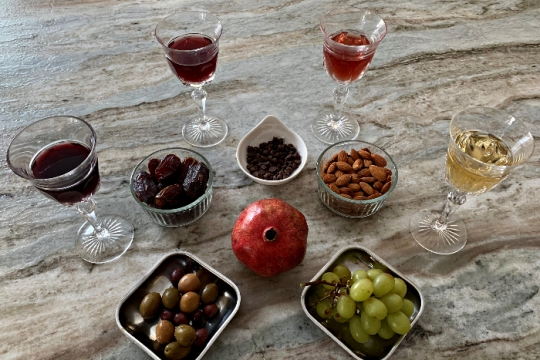 As I thought about what would be involved if we did our own Tu BiShvat seder, it seemed interesting and fun. Tasting lots of fruits? Marking a time to appreciate, mindfully and respectfully, trees and the earth? Drinking wines and grape juices? Yes, please.