Image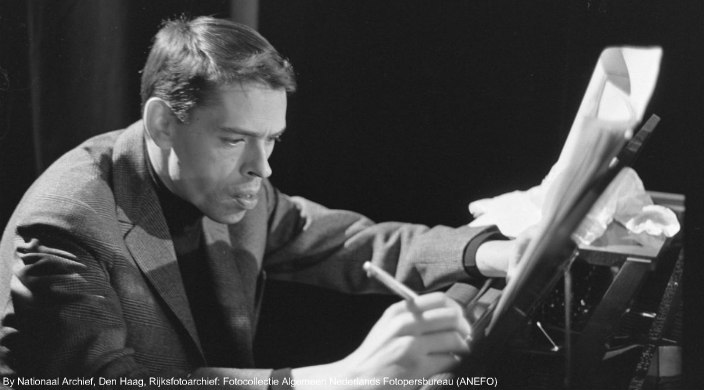 As a teenager, I would sit on my bedroom floor listening to old records of Belgian singer-songwriter, poet, and performer Jacques Brel. I didn't need to keep a journal, because his lyrics wove together everything I felt at the time. Brel had a fire within, and his anger, longing, passion, and truth blazed through every word he sang. His music, raw and real, transformed and fed my soul; it informed and shaped who I am today. 
In 1968, Brel's music was brought to America as a musical revue, Jacques Brel is Alive and Well and Living in Paris, with the songs translated into English. The show debuted off-Broadway in New York City with an ensemble cast led by Elly Stone, who brought a certain control, restraint, and beauty to the songs. I worshipped each of these vastly different styles, one a type of unraveling and the other, a carefully guarded show of emotion.
Unfortunately, Jacques Brel is no longer alive, well, or living in Paris – and he certainly is not Jewish. But, I believe that without knowing it, he had a Jewish spirit.
Like Brel, we Jews are purveyors of truth, lovers of text, and passionate about purposeful storytelling. I carry the spirit of Brel with me when I sing, striving to express every word with complete honesty; when I worship, doing so with great intensity that involves my whole being; and as a sh'liach tzibur (prayer leader), telling the stories of great rabbis and sages of the past and delivering their messages to the Jewish people.
Many of our prayers throughout the year have the same quality as Brel's songs, but it is the devastating and haunting, "B'Rosh HaShanah" that we sing at the High Holidays that most reminds me of some of Brel's lyrics about death.
We sing:
On Rosh HaShanah it is written,
on Yom Kippur it is sealed:
How many shall pass on, how many shall come to be;
who shall live and who shall die;
Those words remind me of Brel's "Les Vieux (Old Folks)" which has these lyrics:
And then they go home to the old silver clock
When day is through
It tick-tocks oh so slow, it says, "Yes," it says, "No"
It says, "I'll wait for you"
"La Mort (My Death)," too, delivers a similar message:
My death waits like
A bible truth
At the funeral of my youth
Weep loud for that
And the passing time
Judaism is our salvation from our fears of death. Growing up, I found Brel's songs liberating, as they helped me face the inevitable and scary cycle of life. 
In my 20s, I was blessed to be taught by Elly Stone. From her I learned the art of bringing who I am to each and every song. Similarly, when we come together as a Jewish community – whether we are understated, over the top, shy, or exuberant – each of us has a fire within and a story to tell, and it is important that we bring our individual intensity with us when we gather with our Jewish community.
When we do, I pray that everyone can be a bit like Jacques Brel.
Let us all cry, sing, pray, and even scream – without apology – to reflect upon our souls. Let us never ignore the parts of life that aren't pretty, instead let us find ways to observe, enjoy, and express all that surrounds us – the good, the bad, and the unavoidable. By embracing Brel in this way, he becomes a part of us – and Jewish, too.
Related Posts
Image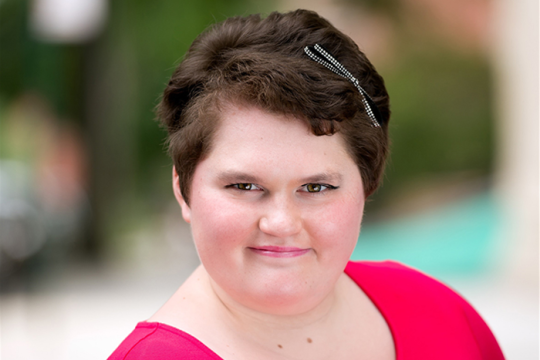 Twenty-year-old Shayna Goldberg is young adult songleader and performer with EPIC Players, a New York-based nonprofit theatre company that opens the stage to all types of artists and seeks to shine a light on neurodiverse talent. Shayna is part of the Adath Emanu-El community in Mount Laurel, N.J.
Image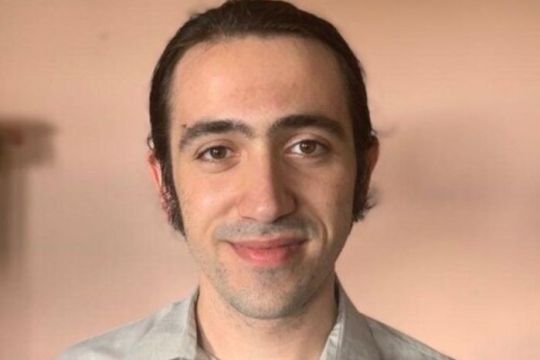 Growing up, Aaron Bendich would spend lots of time with his grandfather Max in the North Bronx, in a house "filled to the brim" with records, videotapes, and CDs. Among Max's collection were recordings of Yiddish songs and other Jewish music.
Image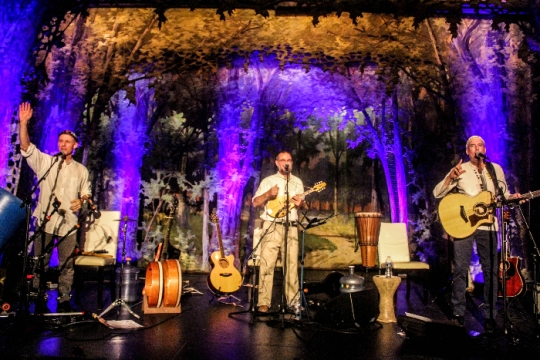 We chat with singer-songwriter, percussionist, and multi-instrumentalist Billy Jonas about Abraham Jam, a trio of internationally renowned musicians who have teamed up to create art strengthened by diversity.