Image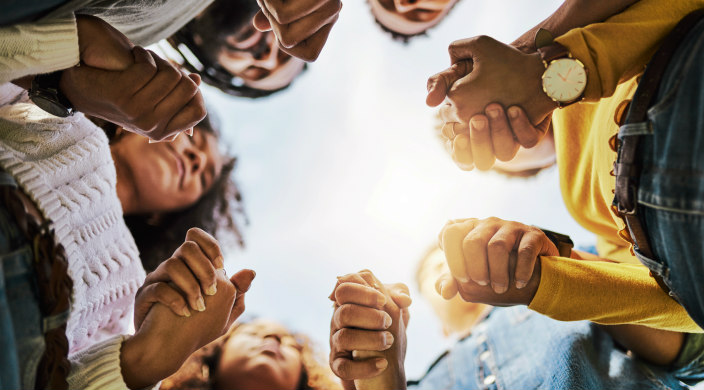 In the United States, the only widely celebrated holiday commemorating Black American rights is Martin Luther King, Jr. Day. But as the U.S. reckons with its history of systemic racism, particularly in the wake of George Floyd's murder, many have begun learning about the lesser-known but incredibly important holiday of Juneteenth, which we observe on June 19: the day commemorating the legal freedom of enslaved Black Americans.
Although the Emancipation Proclamation declared slaves legally free on January 1, 1863, the law wasn't enforced in the Confederate state of Texas until more than two years later, on June 19, 1865. That day, two months after Robert E. Lee's surrender, Union Major General Gordon Granger and his troops arrived in Galveston, TX, to read the proclamation aloud and to firmly enforce the law.
This day would later be coined Juneteenth and, as the holiday's official website explains, Black Americans have since celebrated the holiday by hosting cookouts, wearing special clothes, and holding prayer services, to name a few. While Juneteenth has mainly been celebrated locally and its popularity has waxed and waned throughout the last century and a half, the holiday has seen a resurgence in recent years.
In 2017, the ABC sitcom black-ish aired an episode titled "Juneteenth," which teaches the history of Juneteenth and shows how much work still remains to be done in the name of racial equity. In 2020, two weeks after the murder of George Floyd, Twitter, Nike, and Square all officially declared Juneteenth to be a corporate holiday.
As a Black Jew, I see Juneteenth as a beautiful reminder to not be complacent. While this holiday is a joyous one that affirms the Jewish notion that we are all created b'tzelem Elohimb'tzelem Elohimבְּצֶלֶם אֱלֹהִיםLiterally "in the image of God;" the concept—from Genesis 1:27: "God created humankind in God's image"—that because all humanity is created in the image of God, each person is equally valued.   and deserve to be free from bondage, it's equally important to remember that the fight for true equality is ongoing.
I'm reminded of the oft-quoted guidance of Rabbi Tarfon, "You are not required to finish the task, but neither are you free to desist from it" (Pirkei Avot 2:21). Even in an era where we, as Black Americans, technically have more freedom than our ancestors, we cannot desist from the work that still has to be done.
While Juneteenth marks an incredibly important step in Black American rights, it was just that – one step. Juneteenth celebrated slavery becoming illegal, but it did not do away with racism; not even close.
In fact, Black people didn't even become full U.S. citizens until 1868 and receive the right to vote until 1870. In the years since, Black people continue to face hurdle after hurdle, ranging from segregation, violence (including the worst racial massacre in U.S. history), voter suppression, and disproportionate policing and incarceration, to name just a few.
And yet, the history and spirit of Juneteenth make me hopeful.
At the end of the aforementioned episode of black-ish, during a particularly epic musical number, the show's protagonist, Dre, rips open his shirt to reveal a black T-shirt that proclaims, "I AM MY ANCESTORS' WILDEST DREAMS." That quote has stuck with me since I first saw it, and it's something I've found myself reflecting upon deeply these past few weeks. I have resources and opportunities my ancestors only dreamt of, and at the same time, we as Black Americans are fighting the same exact battle they were; it just looks different now.
But like the Black heroes who fought and died for my right to live out their wildest dreams, I will not stop fighting for what's right. I will not stop pursuing justice and smashing oppression in any form it takes. I will continue to lock hands with my Black siblings, both Jewish and of other backgrounds, in this righteous, sacred fight.
This year, I will celebrate Juneteenth for the first time – and I encourage my Black Jewish friends, if it's in their heart, to do so, as well.
Related Posts
Image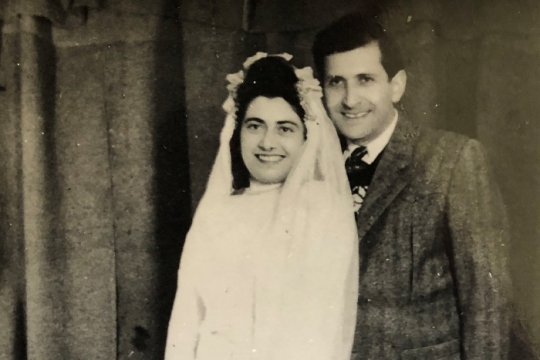 My mother's answer to hate is love. When I asked her what she wishes for herself and for the world, she said, "For myself good health, so I can be good to others. For the world, peace not war. No bad person wins in the end. What did Hitler achieve?"
Image
The enormous question for me, then, has always been: Is God watching? When I began to understand computers, I realized that, yes, one thing could follow billions of people if those people were nothing more than data points on a revolving planet with polar icecaps.
Image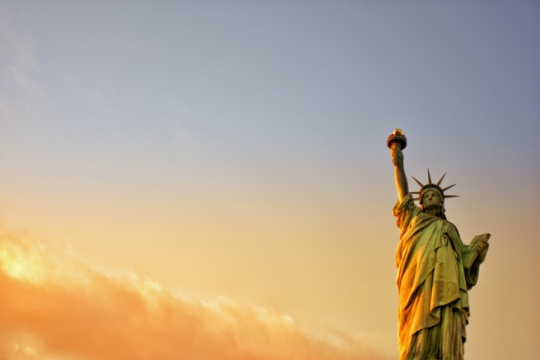 It is difficult to imagine anyone not moved by the scenes of children seeking asylum