Image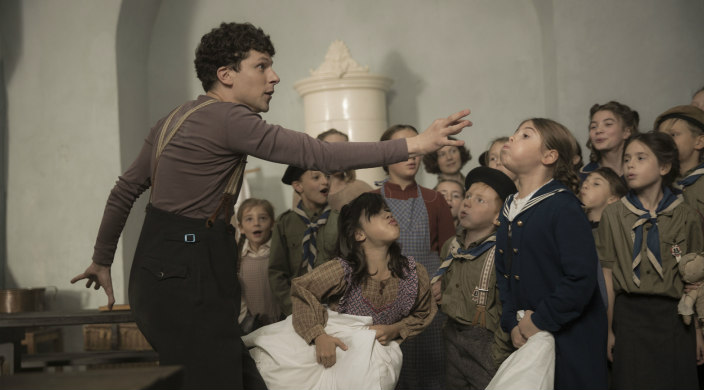 In his 2020 film Resistance, based on the true story of French mime Marcel Marceau and his heroic effort to save hundreds of Jewish orphans during the Holocaust, director Jonathan Jakubowicz has created a beautiful and intense testament to Jewish tenacity, spirit, humor, and most importantly, hope.
Starring Academy Award nominee Jesse Eisenberg as Marceau, the film tells a story that is especially important today given the continued number of people who downplay or disbelieve the atrocities of the Holocaust.
We spoke with Jakubowicz, a Venezuelan Jew of Polish descent, to learn more about the film and his vision of hope for the Jewish people.
ReformJudaism.org: What drew you to tell this incredibly important story?
Jonathan Jakubowicz: I was fascinated by the notion of a civilian challenging Nazis to save lives. The more research I did, the more I wondered why no movie had been made about it.
Then I met with former French resistance Georges Loinger, who was 106 at the time, and the firsthand information he gave me left me inspired and obsessed with the need to honor him, Marcel, and the network they created.
We are constantly bombarded with horrible news, and it's easy to feel despair – but when you witness their heroism, how they risked it all to save orphan children, you can't help but be humbled and inspired.
Do you think that viewers will react to this movie differently than they might have even just 10 years ago, given the current sociopolitical climate and uptick in antisemitism?
I do, actually. The screenings we've had so far in the U.S. have been particularly revealing in that sense. People have given me hugs, thanking me with tears because "we need this movie now."
We were in Nuremberg filming the most emotional scene in the movie the morning after the attack on the Tree of Life Synagogue in Pittsburgh. Imagine a bunch of American Jews making a WWII movie in Nuremberg while American Jews are being slaughtered in their synagogue as they pray. The significance was enormous.
There's a sense that intolerance is pushing society in the wrong direction, and I think the movie speaks clearly about where things can go if we continue to let extremists take the wheel.
What was it about Jesse Eisenberg that led you to say, "This is Marcel Marceau"?
Jesse lost part of his family in the Holocaust, and he looks a lot like a young Marceau. But the main reason I thought he was perfect for the role is that combination of edgy, artistic arrogance with a lot of heart. He's unable to be cheesy, and it was very important to me that the movie not be sentimental or manipulative.
At the beginning of the movie, Marcel is completely focused on and obsessed with his art; the last thing he wants is to become a war hero. It's fascinating to watch him change from a self-centered genius to the most generous man on earth – and in many ways Jesse is like that, a part-time obsessive genius and a full-time fantastic human being.
The movie does lean on humor at times, particularly through miming. How cathartic is humor to you and, collectively, to us as Jews?
Humor is the essence of all resistance, and Jews are, by definition, survivors of every imaginable form of oppression. Behind every fanatic is a lack of a sense of humor, and I think Jewish humor comes from there. We've been hurt so many times; we need a shield against the possibility of being disappointed. You are never disappointed if you expect the worst, and if you are able to laugh about it.
I think Marcel knew that, in going in to help children. What else could he do? Their parents were just killed by Nazis. Every laugh he was able to get from them was a triumph – but the most fascinating part is how he used it as a tool to train them and to save their lives.
This film touches on themes of persistence and hope – and certainly there is a lot of healing that needs to be done today to combat antisemitism, racism, etc. How can Jewish communities be a light amid this darkness?
I think Jews who know history have a Ph.D. in identifying intolerance. We've been attacked from the right, from the left, as a race, as a religion, as sources of plagues, as Communists and as capitalists, as racists and as supporters of minorities. And that should give us a vantage point from which it's easier to identify the center.
In every era of polarization, the extreme opposites often have their Jewish hatred in common. I think we should serve as a light to identify those extremes, because it is only extremists who benefit from racism, homophobia and intolerance in general.
Related Posts
Image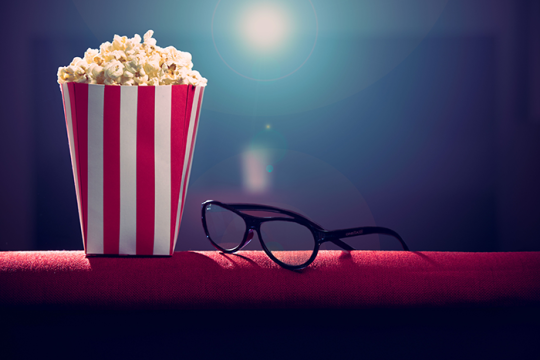 Two very different Jewish films have emerged on the 2023 late summer film scene. One depicts the trials and tribulations of a 75-year-old legislator during the greatest crisis of her life, the other portrays a 12-year-old girl on the cusp of adulthood.
Image
As we are amidst the season of new beginnings - new Jewish year, new school year, and new Torah cycle - we have a wonderful opportunity to explore the many Broadway composers who were inspired by the Biblical beginnings of the Book of Genesis.
Image
One might not immediately associate Frank Stella (b. 1936), the American painter, sculptor, and printmaker noted for his work in the areas of minimalism and post-painterly abstraction, with a lyrical poem that concludes the traditional Passover meal.