Temple Beth El, Madison WI
Originally posted on Rabbi Jonathan's Rabbinical Blog
"Where are you on Christmas Day?"
So asked Senator Lindsey Graham to Solicitor General Elana Kagan, candidate for associate justice of the United States Supreme Court this past week.
Graham was about to launch into a "Q and A" about the extent to which the US Constitution and established law enables the United States to deal with suspects of terror, referring to the averted disaster on a Northwest airlines flight that safely landed in Detroit last Christmas Day. His opening question could have been a bit more coherent.
So with a deft use of aplomb and grace, Kagan launched into a statement trying address the various issues surrounding terrorism and the "law of war," but it was clear that she was answering a question that Senator Graham did not ask. So he stopped her in mid sentence and, in his inimitable style, asked, "I was just trying to ask you where you were on Christmas."
I think that her second response was more Kagan-esque that before. After apparently having found the right response and offering a few moments of self-deprecating laughter, she said, "You know, like all Jews, I was probably at a Chinese restaurant."
"Great answer," responded Senator Graham. And the room erupted in laughter.
And Senator Shumer chimed in to remind everyone, "Well, those are the only restaurants that are open on that day."
And more laughter came.
And Senator Graham continued, "You were with your family on Christmas Day in a Chinese restaurant, is that right? That's great. That's what Hanukkah and Christmas are all about."
Well that last statement may not be exactly clear, but to me, this was an extraordinary exchange to take place in the United States Senate. In the midst of these important and serious hearings, everyone is looking for some release of nervous energy, so the humor is understandable.
And to have the Jewishness of a Supreme Court nominee become a safe focal point - instead of an embarrassing and uncomfortable one, as it has been hinted at in the weeks preceding these hearings - is, to me, a sign of having made some kind of progress as a religious minority.
"Shah-shtil!" "Quiet! Don't call attention to yourself." These used to be the watchwords of the American Jewish community toward their Judaism as they attempted to assimilate into American society.
But now, the stereotype of our eating out at Chinese restaurants - because they are, by and large, the only places open on Christmas day (but other people eat there, too) - is as welcomed and accepted as the Yiddish expressions that pervade the screens of television and movies.
But more than that:
The level of tolerance and acceptance of a Jewish presence in America is clear and wide-spread, even among some good ole' boys in the Senate, and perhaps this is something to be thankful for on this Independence Day weekend.
In the weeks prior to these Senate confirmation hearings, the dissatisfaction that we heard regarding the fact that, if Kagan were to be confirmed, there would be six Catholics, three Jews, and no Protestants on the court, was quite troubling. To me it meant that there are those who are still watching, and still keeping score of such things.
But there are brighter spots, and this moment in these Senate hearings represents one of them.
Related Posts
Image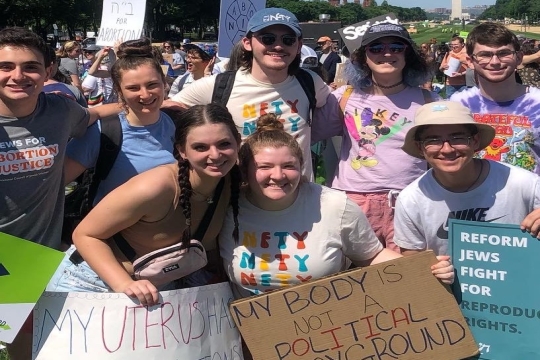 As a young woman, I am frightened by the recent draft Supreme Court opinion that overturns Roe v. Wade. This opinion would abolish 50 years of court precedent that protects our fundamental right to privacy. I am shaken that my ability to make private medical decisions could soon be policed by people who will never experience the circumstances surrounding those decisions.
Image
In this season, time is immutable. It can be questioned, but not changed. Family can be understood, but not altered. The self, in this case, the result of intergenerational trauma, must be accepted. In Russian Doll, the only way to see the good in the world is to stop looking back, to stop journeying inward, and to the wake up in the present.
Image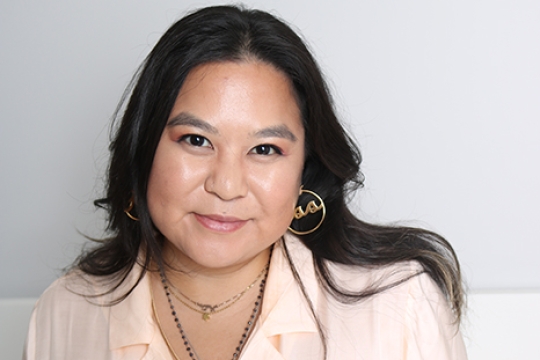 Amy Albertson (she/her), 30, is a Chinese Jewish advocate and online educator living in Northern California. She works as a social media consultant for Jewish organizations.