Image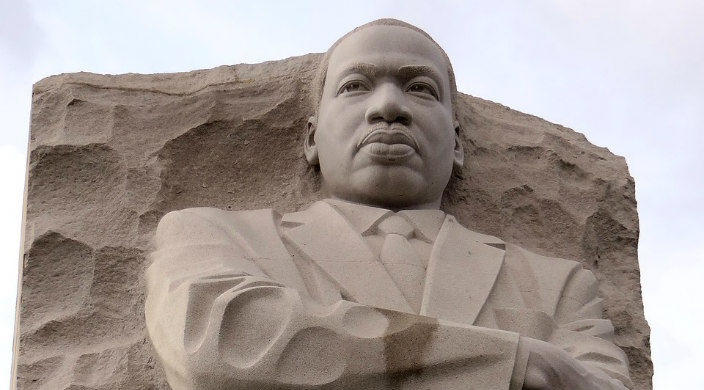 On a hot summer August day in 1966, Rev. Dr. Martin Luther King Jr. stepped out of his car and was greeted by a mob of 700 angry white protesters in Marquette Park on Chicago's southwest side. Shortly after he stepped forward to greet that mob, he was pelted with a rock on the side of the head, the force strong enough to bring him to the ground. Undeterred, Dr. King rose up and continued his nonviolent direct-action call for an end to inequality and hate.
Later that afternoon he addressed the media and recalled, "This is a terrible thing. I've been in many demonstrations all across the south, but I can say that I have never seen — even in Mississippi and Alabama, mobs as hostile and as hate-filled as I have seen in Chicago."
Chicago still, to this very day remains one of the most segregated cities in America.   There is an epidemic of gun violence and the rate of poverty, hunger and homelessness is staggering: "More than one-third of Illinois residents and nearly half of Chicagoans are considered low-income or living in poverty," and extreme poverty grew by 384% from 2000-2015.
Dr. King preached an end to racism and poverty and militarism. Today, The Poor People's Campaign: A National Call for Moral Revival, co-chaired by the Revs. William J. Barber IIand Liz Theoharis continue Dr. King's legacy and is a national movement dedicated to overcoming systemic racism, poverty, ecological devastation and the war economy.
The Poor People's Campaign is currently in the midst of a 40-day direct non-violent action taking place in Washington, D.C., and in more than 30 states, including Illinois. The remaining direct-action dates to join with the Poor People's Campaign are June 4, 11, 18, with a culminating event in Washington, DC on June 23.
I joined the Poor People's Campaign: A National Call for Moral Revival because the message of direct action to end racism and poverty, ecological devastation and a war economy is compelling and it is the right thing to do.
I joined the Poor People's Campaign because I am answering the call of the One who calls me to act concerning the poor and disenfranchised. 
We read in Deuteronomy:
If there is among you a poor person of your kin, within any of the gates in your land which the Adonai your God is giving you, you shall not harden your heart nor shut your hand from your poor kin, but you shall open your hand wide to them and willingly lend them sufficient for their needs, whatever their needs…You shall open your hand wide to your kin, to your poor and your needy, in your land. (15:7-11.)
I joined the Poor Peoples Campaign because I hear Isaiah's call which we at Congregation Beth Am and other Reform synagogues read together each Yom Kippur and so I know what God requires of me:
Is this the fast that I have chosen, a day for a person to afflict their soul? Is it to bow down their head like a bulrush, and to spread out sackcloth and ashes? Would you call this a fast, and an acceptable day to the Adonai? Is this not the fast that I have chosen: to loosen the bonds of wickedness, to undo the heavy burdens, to let the oppressed go free, and to break every yoke? Is it not to share your bread with the hungry, and that you bring to your house the poor who are cast out; when you see the naked, that you cover him, and not hide yourself from your own flesh? Then your light shall break forth like the morning, your healing shall spring forth speedily, and your righteousness shall go before you; the glory of the Adonai shall be your rear guard. (Isaiah 58:5-8)
To learn more about The Reform Jewish community's commitment to meeting the urgency of now with moral leadership through congregational and community-based action, and our involvement in the Poor People's Campaign, visit the Religious Action Center of Reform Judaism.
Related Posts
Image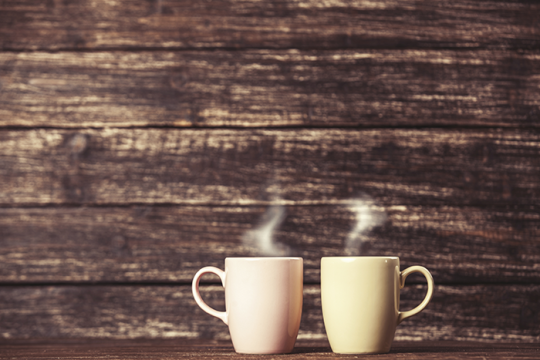 In the winter months, adding elements of simplicity, presence, and coziness can elevate the rituals and intentions of Shabbat. Here are a few tips for your most hygge/heimish Shabbat yet!
Image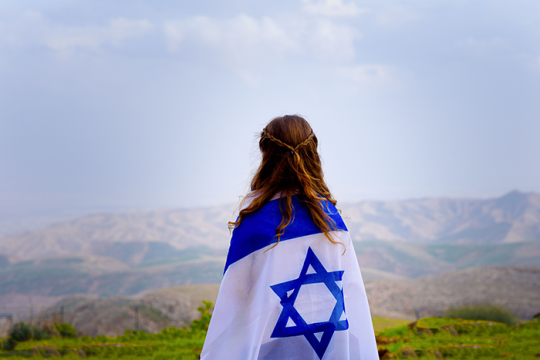 We stand with the people of Israel during these difficult and challenging days and pray for the safety and immediate release of all of the hostages. See our resources and actions you can take.
Image
As we approach #GivingTuesday and prepare to exemplify one of our core values by giving tzedakah, the Reform Movement is continuing our dedication to strengthening local and global Jewish communities.