Image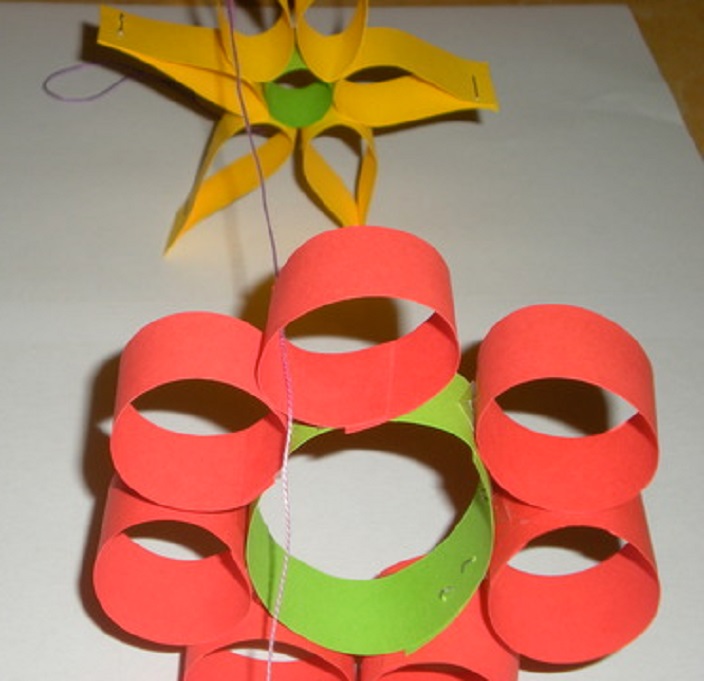 Kids will love making paper chains for to hang in the sukkah at Sukkot. These chains are also great for decorating on Tu BiSh'vat.
Materials:
Colored Paper
Tape
Glue
Scissors
Stapler
Yarn or twine
Directions:
Cut strips of paper about 1″ wide.

Roll green paper into circle to make the center of your flower

—

taping, gluing, or stapling it together.

Make more circles or shapes with your paper and glue (or tape) them on the flower's center.
After you've made enough flowers, string them on your yarn and hang up in your sukkah!