Image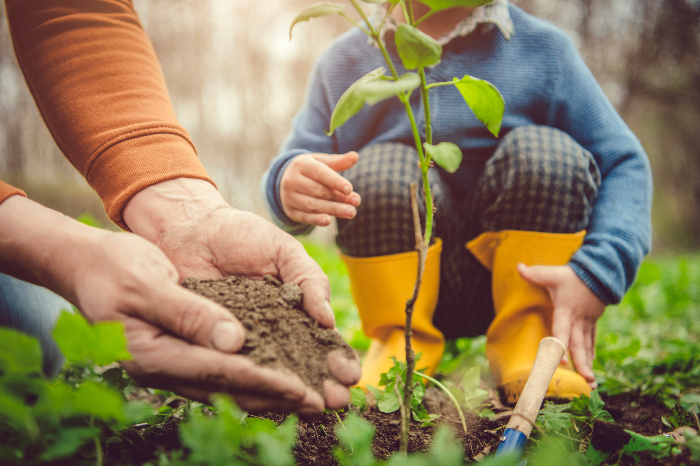 The Jewish New Year of the Trees, or Tu BiShvat, lends itself to many home observations and activities. Here are a few suggestions and resources for you to try. 
Planting Activities
Plant parsley seeds in sod pots by a sunny window. Harvest the parsley for your Passover seder.
Plant a flowering bulb kit for a sunny window. In the middle of winter this is a wonderful hint of the spring season to come soon.
If you live in a location where planting outside will work this time of year - plant a sampling in your yard!
Plant trees in Israel through your donations to the Jewish National Fund.
Crafts
Make leaf prints for paper placemats and or decorations at a Tu BiShvat Seder. Younger children can make handprint trees.
Make recycled paper using old paper scraps and a blender or food processor.
Take photos of beautiful trees and frame them.
Assemble your own "Fruit Head Guy," a funny little fruit sculpture that doubles as a tasty appetizer.
Make an edible bird/animal feeder with birdseed or plain popped popcorn and leave it in the branches of a tree.
Create aromatic lanterns out of clementines to adorn your holiday tables.
Food Activities
Miscellaneous Activities
Learn about the history of Tu BiShvat.
Read a Tu BiShvat related story like Travis the Tree, or check your congregation's library.
Learn about honoring the trees and with videos from  Shalom Sesame and resources from Reform Jewish educators. 
Listen to or sing songs for Tu BiShvat.
Give
 to an environmental organization.
Participate in an environmental clean-up project in your community.
Find additional family activities for Tu BiShvat and sign up for our holiday emails for more.