Image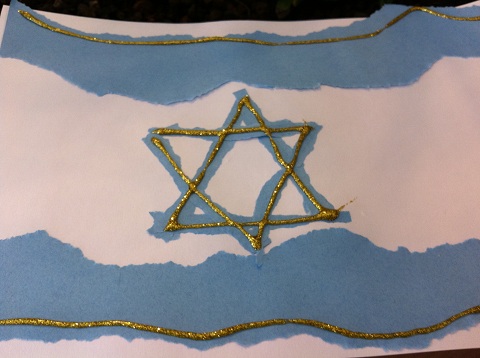 This simple craft is perfect for kids ages 3 - 6 to celebrate Yom HaAtzmaut (Israeli Independence Day). Wave them at a Yom HaAtzmaut parade or display them in your windows at home to show people you're celebrating the State of Israel's independence.
Materials
Blue construction paper
White construction paper
Glue stick
Gold glitter glue
Directions
Instead of using scissors, have kids tear blue paper strips.
Paste the strips to the top and bottom of a sheet of white construction paper.
Cut six smaller strips and set them up in the shape of a Star of David in the center of the white paper. Glue them down.
Use the glitter glue to enhance the flag by glittering the blue stripes and the Star of David.