Image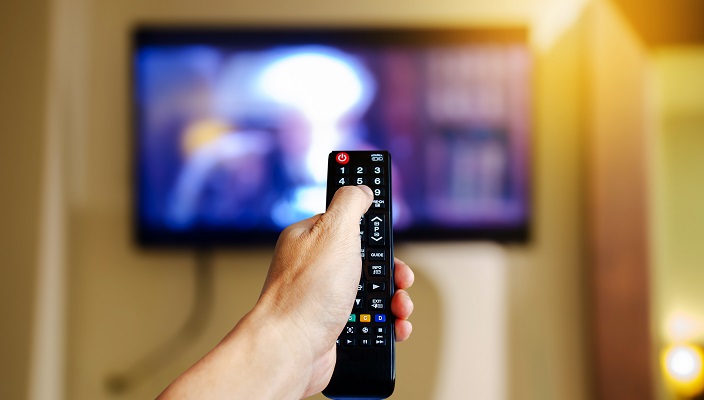 In 1968, I sat in front of my family's first color TV and watched a program called, if memory serves, The Stars Salute Israel. I remember listening to Joanne Woodward (Paul Newman's wife, for the younger set) tell the story of their son's first steps in the lobby of the King David Hotel during the filming of Exodus.
Hearing Jewish celebrities sharing their Israel stories, I felt a sense of pride that only a 9-year-old living in a highly non-Jewish world can experience when seeing their culture and values celebrated before a national audience.
That feeling is now available to all English speakers with access to streaming services and/or a computer. The recent surge of Israeli programming available to an English-speaking audience has brought Israel closer than ever and can provide a virtual Israel experience for those of us who have not yet had an in-person one.
Israeli programming is everywhere these days, from Srugim, a small show about young Modern Orthodox Jews in Jerusalem trying to find love, to the compelling and stressful Fauda, which gives us a view into an undercover unit operating in the West Bank.
In the summer of 2019, Shtisel, a two-season show about Haredim in Jerusalem, was in the top five shows watched on Netflix – and not just by Jews! In fact, the response from the North American audience to Shtisel was so overwhelming that it has compelled the canceled show back into production, and season three is on the way.
For those of us living in North America, this access has provided insights into Israel that are not available on the pages of The Jerusalem Post, The Times of Israel, or Ha'aretz. We now have access to Israeli populations, both Jewish and otherwise, that heretofore have not been seen abroad.
Arab Labor, created by Palestinian-Israeli author and columnist Sayed Kashua, provides a window into the life of Israeli Arabs with humor and empathy. And Our Boys, a drama produced jointly by an Israeli production company and HBO, dropped in the fall, with 10 episodes in Hebrew and Arabic.
Our Boys depicts the events of summer 2014, following the kidnapping and murder of three Jewish boys and the retaliatory kidnapping and murder of an Arab child. The show is well produced, balanced, and painful, and, with its blend of actual and creative footage, gives those living abroad insight into the impact of these tragedies on Israeli Jewish and Arab society.
One of the most compelling programs and most important to watch appears on YouTube (originally broadcast on Israeli channel 11). Called Slicha Al HaShe'ela in Hebrew and known as You Can't Ask That in English, the show crowdsources "taboo" questions from Facebook users and poses those questions to members of some of Israel's marginalized and/or misunderstood communities, with the goal of breaking down stereotypes and fostering greater cultural understanding.
Participants in the Israeli version of the show have included refugees, Ethiopian-Israelis, Arabs living in Israel, and individuals living with terminal illness. The resulting episodes are provocative, honest, and powerful; providing viewers with opportunities to learn from and better understand Israelis from all corners of Israeli society.
Of course, not all Israeli television is serious. The humorous Beauty and the Baker, for example, follows the accidental romance between a Israeli Yemenite Baker and an Israeli Ashkenazic supermodel. The story may be silly, but in its light-hearted way, also exposes viewers to some of the social tensions that exist in Israel today.
Another show, The Jews are Coming, has been recognized by Malcom Gladwell as a prime example of satire. Indeed, that satire is on display to comical results in this vignette-driven, episodic YouTube show featuring satiric takes on biblical characters, modern politicians.
All of these shows are available with English subtitles, which removes a barrier for English-speaking audiences – though Eliezar Ben Yehuda, the father of modern Hebrew, once challenged us all: "Hebrews, learn Hebrew!" The Hebrew language is the language of the Jewish people, and is, for many, an important means of communicating with Israelis – so should you want to accept Ben Yehuda's challenge, watching these shows in their native Hebrew can help you improve your language skills as well as your connection to Israelis and to Israel.
Arts and culture are unique in their ability to provide a reflection on the heart of a people and the pulse of a society, often by surfacing themes and ideas that may not find expression in other ways. These shows – and, critically, our access to them – provide us with a vital avenue for understanding and remaining in relationship with what is happening in Israel today.